back to collection
Artists
Fond Carlos Somonte

The photographer Carlos Somonte (Mexico City, 1956) has explored the documentary and the portrait genres in the fields of fashion, music, film and theater. He recorded a part of the countercultural scene in Mexico during the eighties: Spanish-language rock music, punks in public space—especially in the El Chopo street market—and the artistic community that lived in the Licenciado Verdad tenement, in the Historic Center of Mexico City. The documentary collection contains photographic material from 1984 to 1991 and comprises the series Maldita Vecindad, Hoyo Funky, Generación 80s, Tianguis del Chopo, Ecatepec and Caifanes Tutti Frutti.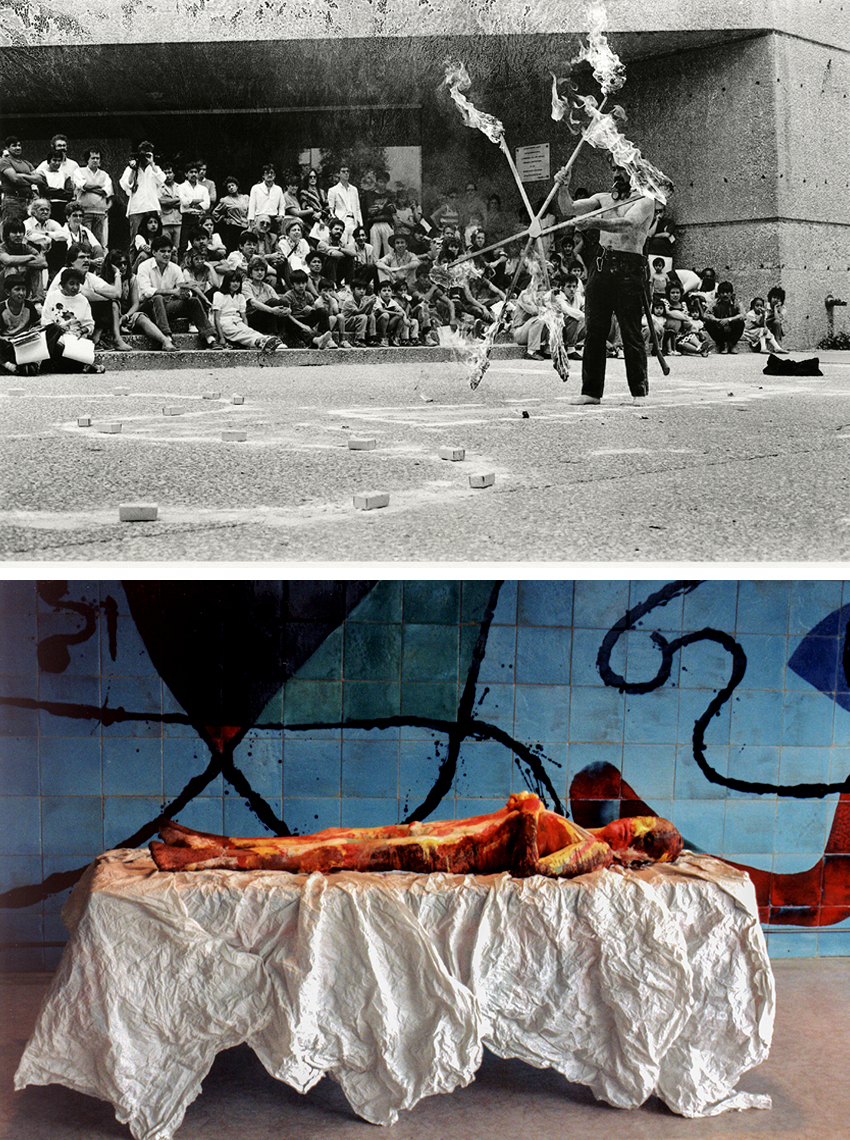 Fond Armando Cristeto

The photographer Armando Cristeto (Mexico City, 1957) was part of the collectives Fotógrafos Independientes and Peyote y la Compañía. He is recognized for his personal work and for capturing the Mexican artistic scene of the eighties and nineties, particularly action art. The archive contains photographs in vintage and contemporary prints, as well as invitations, catalogs and brochures. Of note is the record of performances by Marcos Kurtycz, La Dulce Asesinada, Peyote y la Compañía and Sindicato del Terror, as well as events at La Quiñonera, the Metal disco and the El 9 bar. It also includes portraits of characters from the artistic community such as Carla Rippey, Olivier Debroise, Sarah Minter, Carla Stellweg and Juan Francisco Elso, and photographic material from his brother, the visual artist Adolfo Patiño.


Fond César Martínez

The artistic output of César Martínez (Mexico City, 1962) covers action art, sculpture, installation and site-specific works. The collection documents his artistic career through sketches, drawings, photographs, slides, postcards, audiovisual material, correspondence, newspaper cuttings and invitations to exhibitions and performance festivals where he participated. It also contains his research on the use of explosives for artistic purposes and documentation of the "Agua-Wasser" project and his "edible sculptures," as well as a group of works by artists such as Maris Bustamante, Zalathiel Vargas, Marcos Kurtycz, Melquiades Herrera and Felipe Ehrenberg.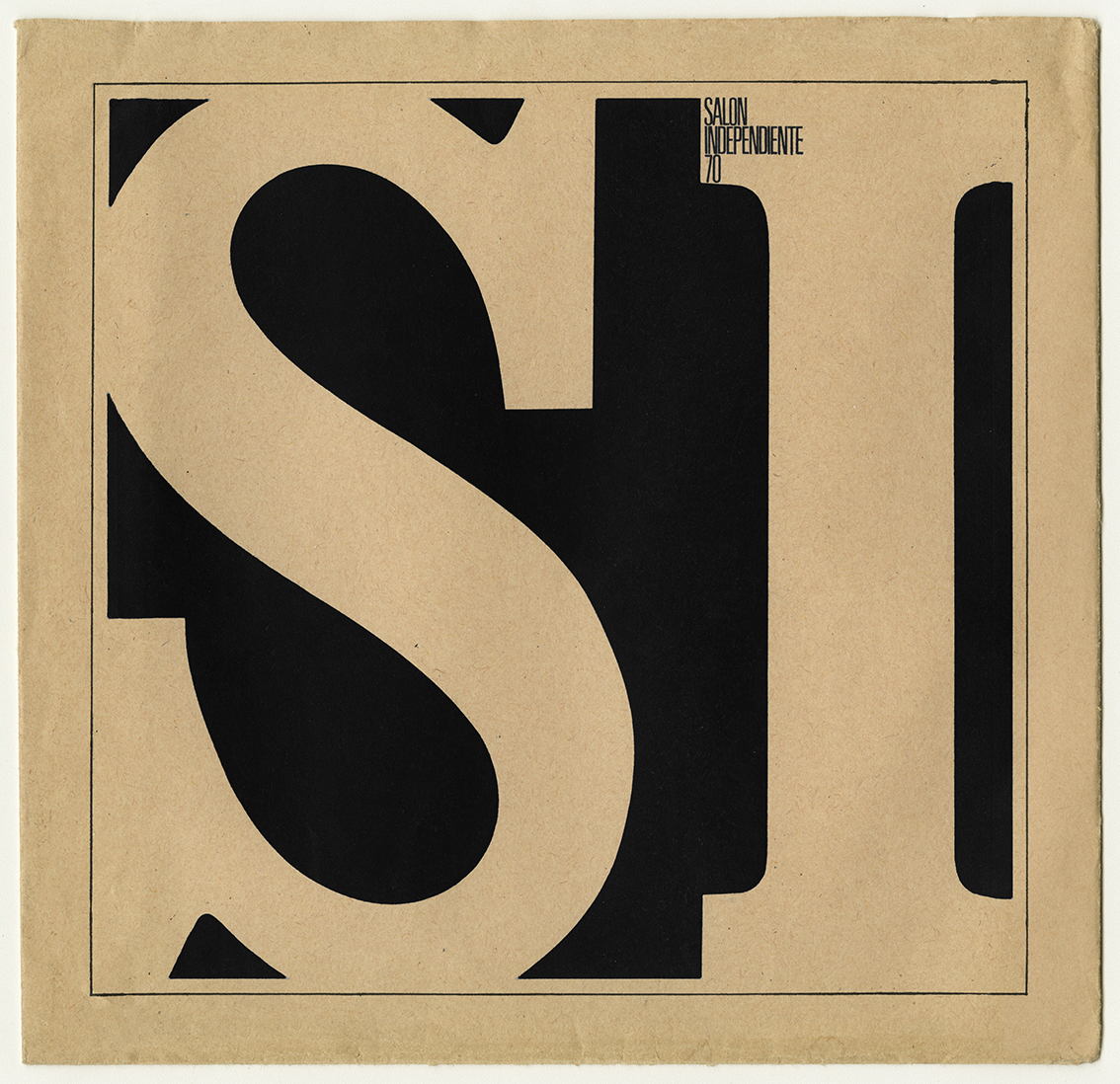 Fond Brian Nissen / Salones Independientes

The Salón Independiente was an organization that rebelled against the "Solar Room," convened by the National Institute of Fine Arts for the Cultural Program of the 1968 Summer Olympics held in Mexico City. Carrillo, Coen, Cuevas, Escobedo, Felguérez, Icaza, Nissen, Palau, Rojo and Sakai, among others, rejected the call of the INBA—due to the hierarchy of the arts and of generations of artists and the award of monetary prizes—and organized an independent exhibition. The group underwent changes in the three editions and tours of the Salon (1968-1971) and after the third it broke up. Its defiant opposition to state-backed art was an influence for decades to come. The collection contains newspaper cuttings, documents and agreements, correspondence with other artists, photographs of artworks and exhibitions, catalogs, posters and film material, as well as documents related to the artistic output of Brian Nissen.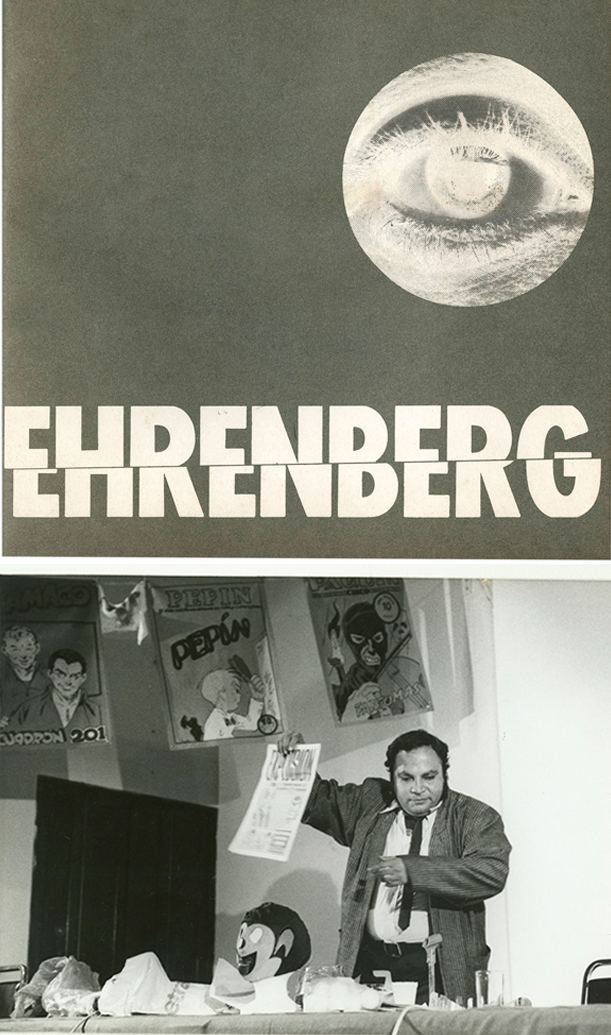 Fond Felipe Ehrenberg

Felipe Ehrenberg (Mexico City, 1943-Ahuatepec, 2017) was an artist, editor, essayist, columnist, teacher and cultural promoter. He defined himself as a neologist. Recognized as a pioneer of conceptual art in Latin America, he explored public art, performance, installation and literature. His work includes neo-graphic art, sound poetry, object art, mail art and photography. He was a founding member of Grupo Proceso Pentágono and of the collective publishing house Beau Geste Press. This archive includes a part of the artist's own archive and consists of documents derived from his multiple activities, as well as photographs, graphic work and artist's books. It incluces publications by El Corno Emplumado, Beau Geste Press, Cocina Ediciones, H2O Haltos Ornos, among others.




Fond Melquiades Herrera

Melquiades Herrera (Mexico City, 1949-2003) was an artist, writer and teacher, and a pioneer of action art in Mexico. Between 1977 and 1983 he was part of the No-Grupo collective. His non-object-based practice is often read as a total performative act that expanded his work to all areas of his life. It is characterized by its relationship with objects, its confrontation with popular culture vs. cultured art, urban dérives, its production of knowledge through playful acts, as well as humor. This archive contains part of his library, magazines, his own texts, brochures, invitations, photographs and his own works, as well as a vast collection of mass-produced objects.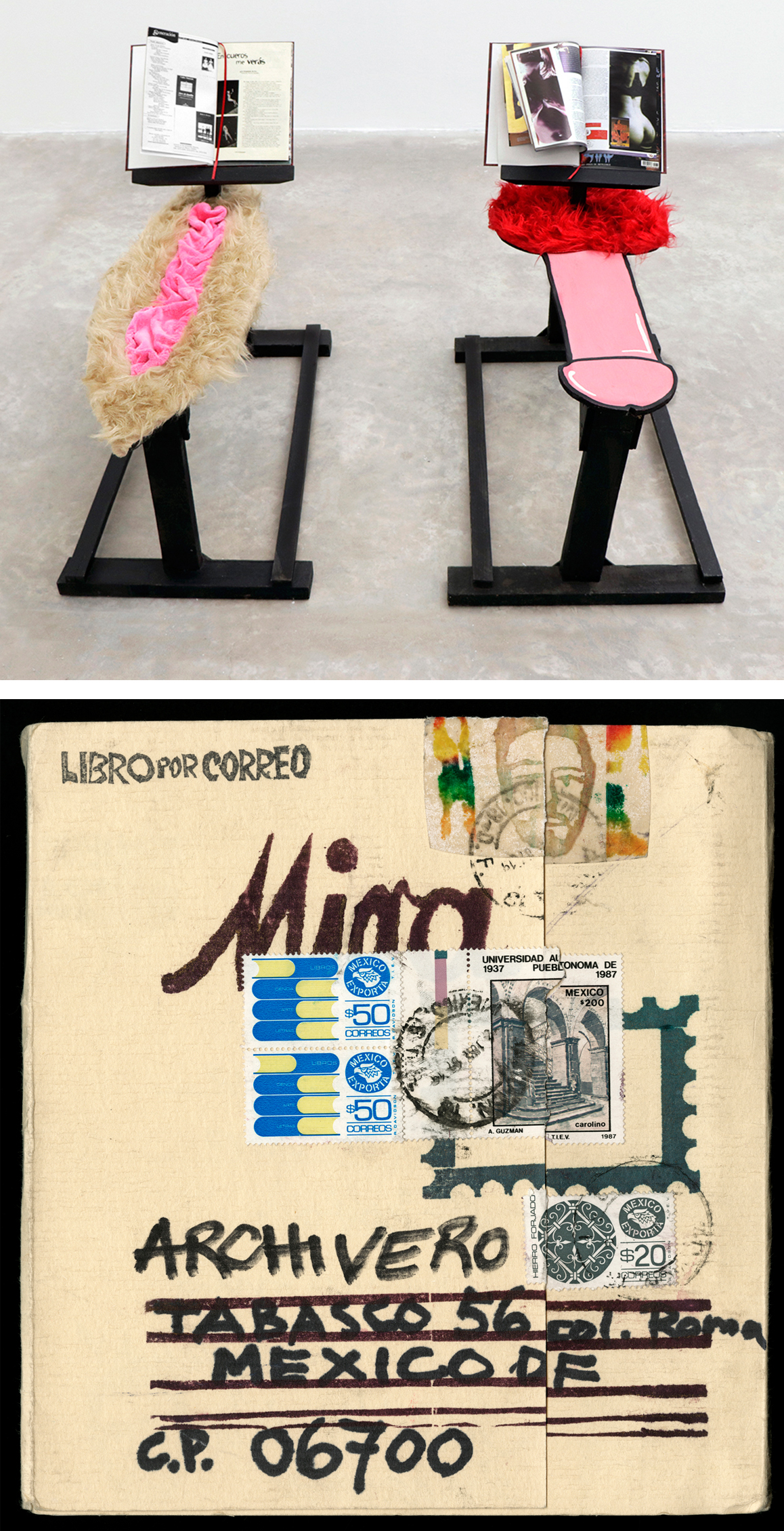 Fond Rocío Boliver La Congelada de Uva

Rocío Boliver (Mexico City, 1956) is a writer, artist and teacher of performance art. She defines her training, work and pedagogical system as "epiphenomena," a term borrowed from Juan José Gurrola. In her actions, she embodies her critique of gender oppression. To provoke visual shocks in the "spectator," she uses fetishes, sex toys, body modification and sadomasochism, which has made her an icon of the counterculture and "post-porn." The archive includes texts written by the artist on her interventions and classes, catalogs, hand programs, pedagogical records, photographs (digital and analogue), books, costumes, sex toys and other objects.




Fond El Archivero

El Archivero was founded in 1985 by Yani Pecanins, Gabriel Macotela and Armando Sáenz, in the Roma neighborhood of Mexico City, as a continuation of the Cocina Ediciones project, created in 1977 by Pecanins and Macotela. El Archivero was a place of experimentation for artist's books and had a bookstore, gallery and publishing house. Until its dissolution in 1993, it fostered a national and international network of exchange of publications and bore testimony to the scope of these practices in Mexico and abroad. The archive comprises artist's books mostly from Mexico and the United States, short-run magazines, limited editions, as well as photographs and newspaper articles.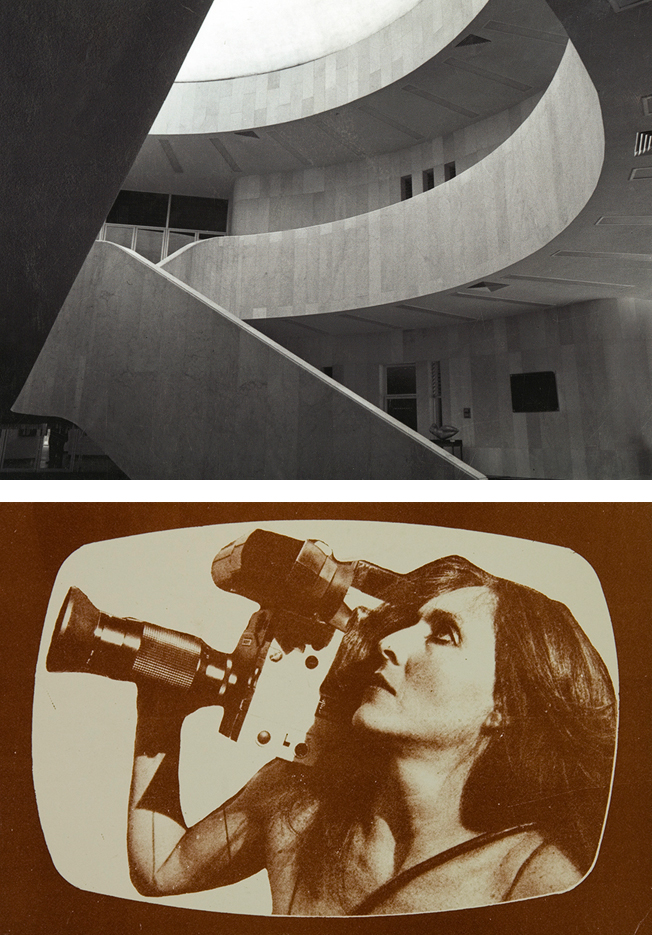 Fond Ursula Bernath

The German photographer Ursula Bernath (Leipzig, 1915-Mexico City, 2011) emigrated to Mexico in 1946. He devoted himself to industrial photography and portraits of indigenous Mexicans. He produced photojournalism on various topics and was published in magazines such as Visión and Expansión. His portraits of characters from the artistic and cultural community in Mexico during the fifties and sixties are of note and include figures such as Lilia Carrillo, Arnaldo Coen, Helen Escobedo, Mathias Goeritz, Roger von Gunten, Angela Gurria, Alejandro Jodorowsky and Chucho Reyes. The collection includes his complete photographic archive, including negatives and impressions in different formats.

Fond Pola Weiss

The artistic output of Pola Weiss (Mexico City, 1947-1990), a pioneer of video art in Mexico, moves between dance, performance, music, film and video. She worked for TV-UNAM. Her work is notable for the exploration of new media and the integration of technology into artistic expression. Weiss developed a unique performance-based connection with her camera, which she nicknamed "La escuincla" ("The kid"). This collection is made up of materials that document her output in the fields of performance, video-dance and video-art: photographs, work diaries, drafts and sketches, correspondence, newspaper articles, drawings and scripts. It also contains digital copies of her motion picture production, held by TV-UNAM.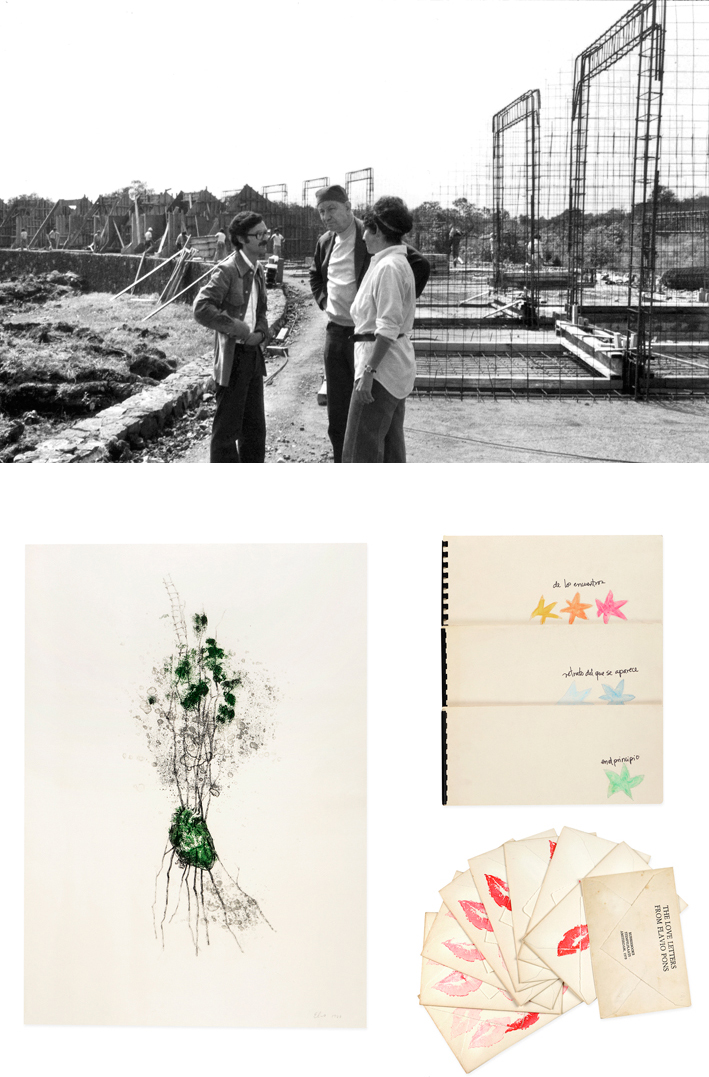 Fond Helen Escobedo

Helen Escobedo (Mexico City, 1934-2010) was a visual artist and cultural manager. She worked on installations, ephemeral sculptures and site-specific projects with an interest in the environment and in urban art. She served as director of the Department of Visual Arts at the UNAM (1961-1979) and the INBA's Museum of Modern Art (1982-1984). The archive consists of sketches, photographs, newspaper cuttings, brochures, invitations, documents, as well as exhibition projects and working logs, and provides an overview of who Helen Escobedo was: her creative interests, her artistic processes, the national and international networks that she created with cultural agents and artists, and the way she conceived her exhibitions.


Fond Magali Lara / Elso Padilla

This collection allows an approximation to the production of Magali Lara (Mexico City, 1956) and Elso Padilla (Havana, 1956-1988). Lara's artistic practice includes writing, ceramics, drawing, painting, textiles and artist's books, and deals with the body, the organic, identity, the feminine and the relationship between word and image. In the seventies she was part of the Março group together with Gilda Castillo, Manuel Marín, Mauricio Guerrero and Sebastián. Padilla's output includes drawing, painting, sculpture, printmaking and installation, often created with ephemeral materials and imbued with an anthropological and religious symbolism. This archive is made up of artistic works, photographs, bibliographic material and newspaper cuttings, invitations, brochures, models, artist's books and texts about her output.