back to collection
Spaces
Fond La Panadería

This independent space, founded by Mexican artists Yoshua Okón and Miguel Calderón in a former bakery in the Hipódromo-Condesa neighborhood, was active from 1994 to 2002. It hosted exhibitions, video and performance sessions, presentations of magazines and other independent publications, as well as rock concerts and DJ sessions. The founders created this space in the absence of exhibition spaces for the experimental practices of young generations, seeking to foster encounters with foreign artists. The archive comprises photographs, invitations and leaflets about exhibitions, press releases, CDs, newspaper clippings, portfolios and proposals from participating artists.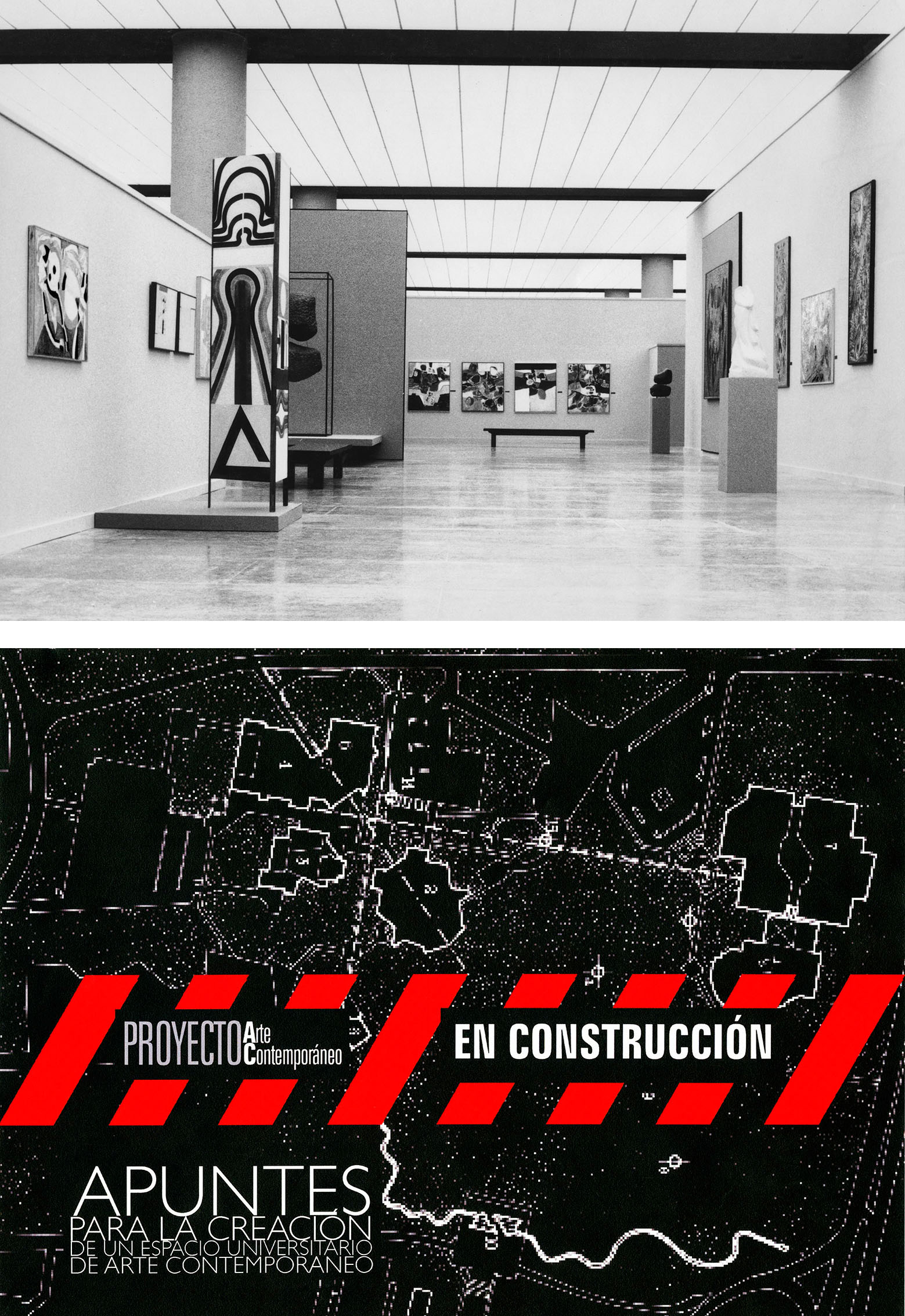 Fond Histórico MUCA

This collection preserves the memory of the University Museum of Science and Art (MUCA) from its foundation in 1960 to 2008. Located next to the UNAM's Faculty of Architecture, this museum project precedes the MUAC. The collection also covers the development of the university bodies responsible for the diffusion of the visual arts: the Directorate for Visual Arts (1961-1974), the Department of Museums and Galleries (1974-1979), the Exhibition Research and Services Center, which also advised museum circuits in Latin America (1980-1998), and the current Department of Visual Arts (2004), as well as the establishment of the university's art collection. The collection consists of exhibition catalogs, invitations, posters, newspaper cuttings, exhibition design plans, books, photographs, audiovisual material, exhibition files, artists, calls for entries, courses and other related documents.


Fond Fundacional

The University Museum of Contemporary Art (MUAC), part of the UNAM, was founded with the objective of promoting the critical construction of knowledge around contemporary art through debate, experimentation and community-building. This collection assembles documentation related to the planning, conception and creation of the museum. It contains materials dating from 2004 until the inauguration of the museum in November 2008 that record the administration and development of the various projects that made up the Master Plan, led by the Department of Visual Arts (DiGAV). For the most part this is working material: listings, reports, timelines, digital presentations, work plans, as well as entries to the competition for the identity of the museum.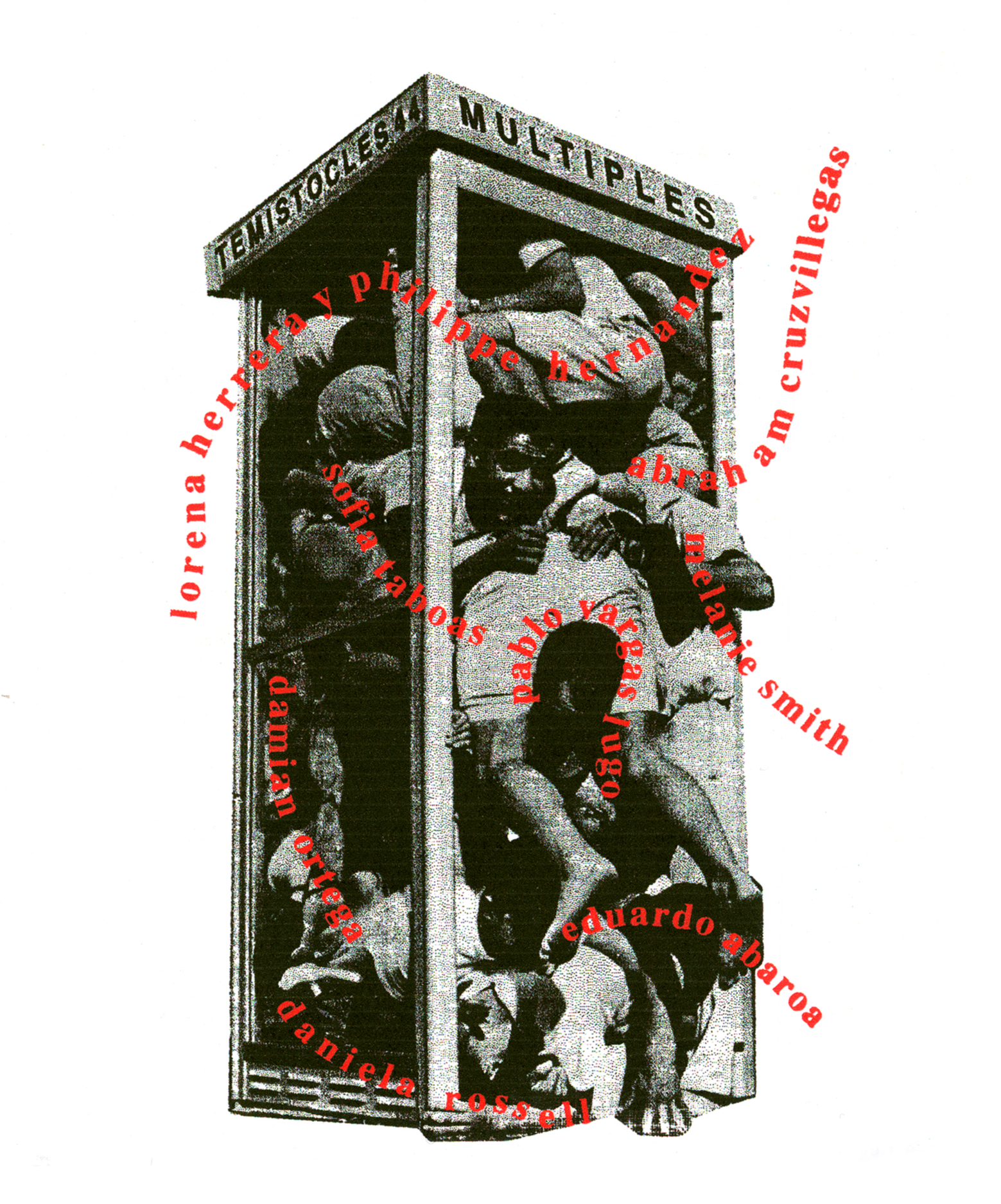 Fond Temístocles 44

Temístocles 44 was an independent space founded by a group of active artists in Mexico City between 1993 and 1995: Eduardo Abaroa, Franco Aceves, Abraham Cruzvillegas, Ulises García, Fernando García Correa, Rosario García Crespo, José Miguel González Casanova, Diego Gutiérrez, Daniel Guzmán, Damián Ortega, Luis Felipe Ortega, Daniela Rossell, Sofía Táboas, Pablo Vargas-Lugo and art historian Haydée Rovirosa, who exhibited with guest artists. It owes its name to the gallery's address in the Polanco neighborhood: a house in the process of being demolished, owned by the Rovirosa family, which allowed experimentation and intervention in the very foundations of the property. It generated a quarterly newsletter named Alegría, which ran for five issues, and a folder of prints called Ediciones impecables. The archive is made up of photographs, invitations, press bulletins, and newspaper cuttings about the exhibitions.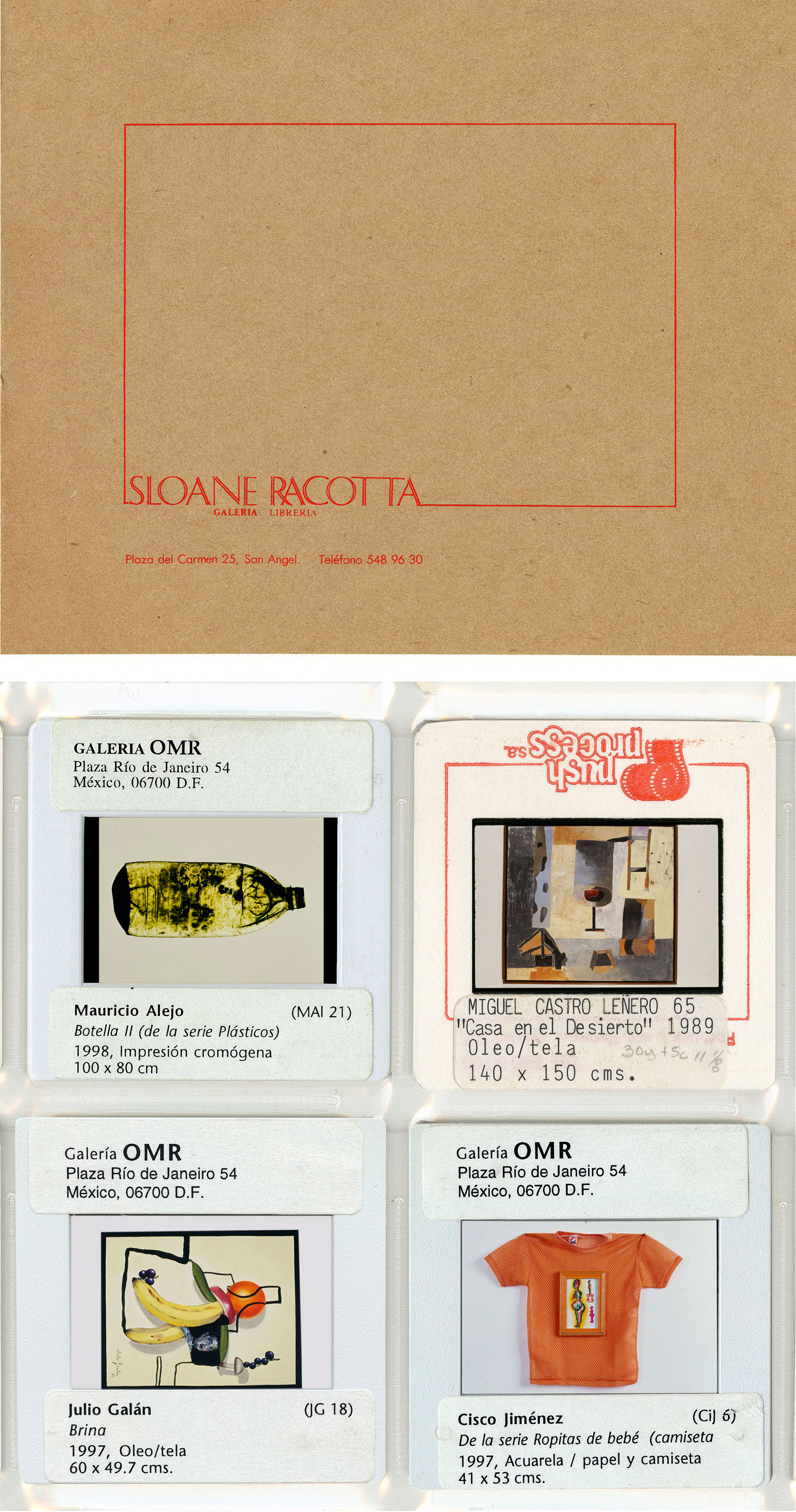 Fond Galería Sloane-Racotta

The collection brings together documentary material about the Sloane-Racotta Gallery. Founded in 1980 by the cultural managers Patricia Sloane and Sandra Racotta, the gallery was active until 1994 in Plaza del Carmen in Mexico City. It then moved to Alpes street, Lomas de Chapultepec, until 1998. It brought together young artists, such as Roberto Cortázar, Manuel Marín, Adolfo Riestra, Arturo Rivera and Eloy Tarcisio, with longer-established artists: Gilberto Aceves Navarro, Arnaldo Coen, José Luis Cuevas, Helen Escobedo, Alberto Gironella, Juan José Gurrola, Marcos Kurtycz, Julio Le Parc and Luis Ortiz Monasterio. From 1985, it produced exhibitions of architectural drawings in collaboration with Enrique Norten, presenting architects such as Zaha Hadid, Steven Holl, Lebbeus Woods and emerging Mexican architects. The archive comprises catalogs, invitations, brochures, photographs, correspondence and newspaper cuttings, in addition to related documentation of a heterogeneous nature.



Fond Galería OMR

OMR Gallery was founded in 1983 by Patricia Ortiz Monasterio and Jaime Riestra, in the Roma neighborhood of Mexico City. It is considered one of the first exhibition spaces for contemporary art in Mexico. The collection is made up of 2,167 analogue photographs that record the works and exhibitions held in this gallery from 1983 to 2007. The photos highlight the works of artists such as: Melanie Smith, Francis Alÿs, Alberto Gironella, Miguel Castro Leñero, Laura Cohen, Mónica Castillo, Yishai Jusidman, Daniela Rossell, Germán Venegas, Javier de la Garza, Eduardo Abaroa and Mauricio Alejo, among others.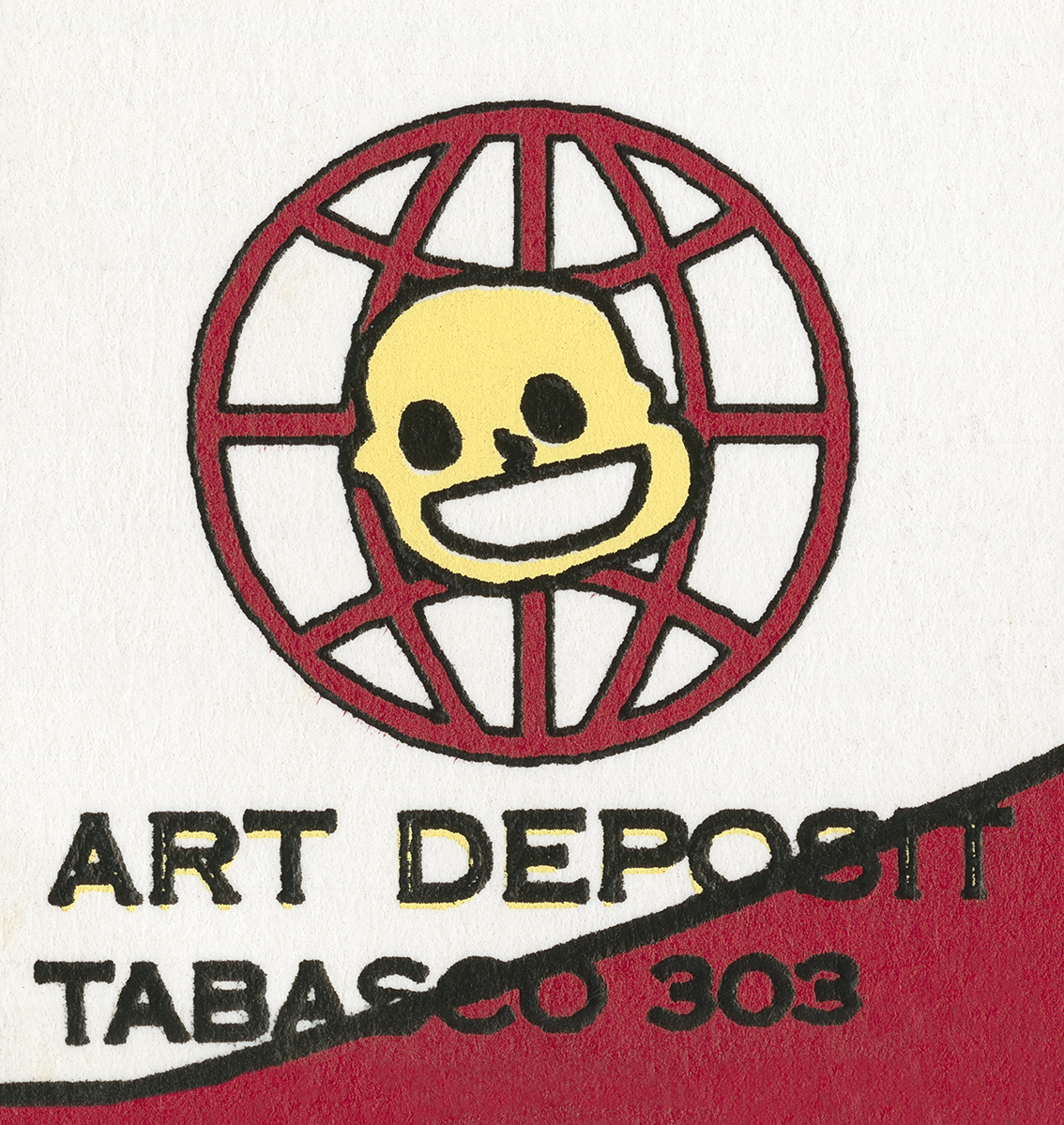 Fond Art Deposit

Founded in the Roma neighborhood in 1996 by Stefan Brüggemann and Edgar Orlaineta, later joined by Ulises Mora, Art Deposit was an addition to the independent spaces that a number of artists set up to introduce a new dynamism to the local artistic scene by supporting projects that the official institutions failed to serve. With exhibitions mostly by artists from their generation, Art Deposit served as a site to present post-conceptualist works and for site-specific works, such as the burning of the walls and ceilings of the second and final venue for the project, performed by Santiago Sierra. The archive brings together a number of project documents as well as invitations and photographs.