back to learning
MUAC en tu casa
We are a cutting-edge museological project that generates temporary learning and collaboration communities. In partnership with artists, we expand the physical boundaries of the museum to other urban spaces.

Is it possible for a museum to lend you a piece of art for a month so that you can exhibit it in your home?

What would you do to get your community to come to your home to see the work?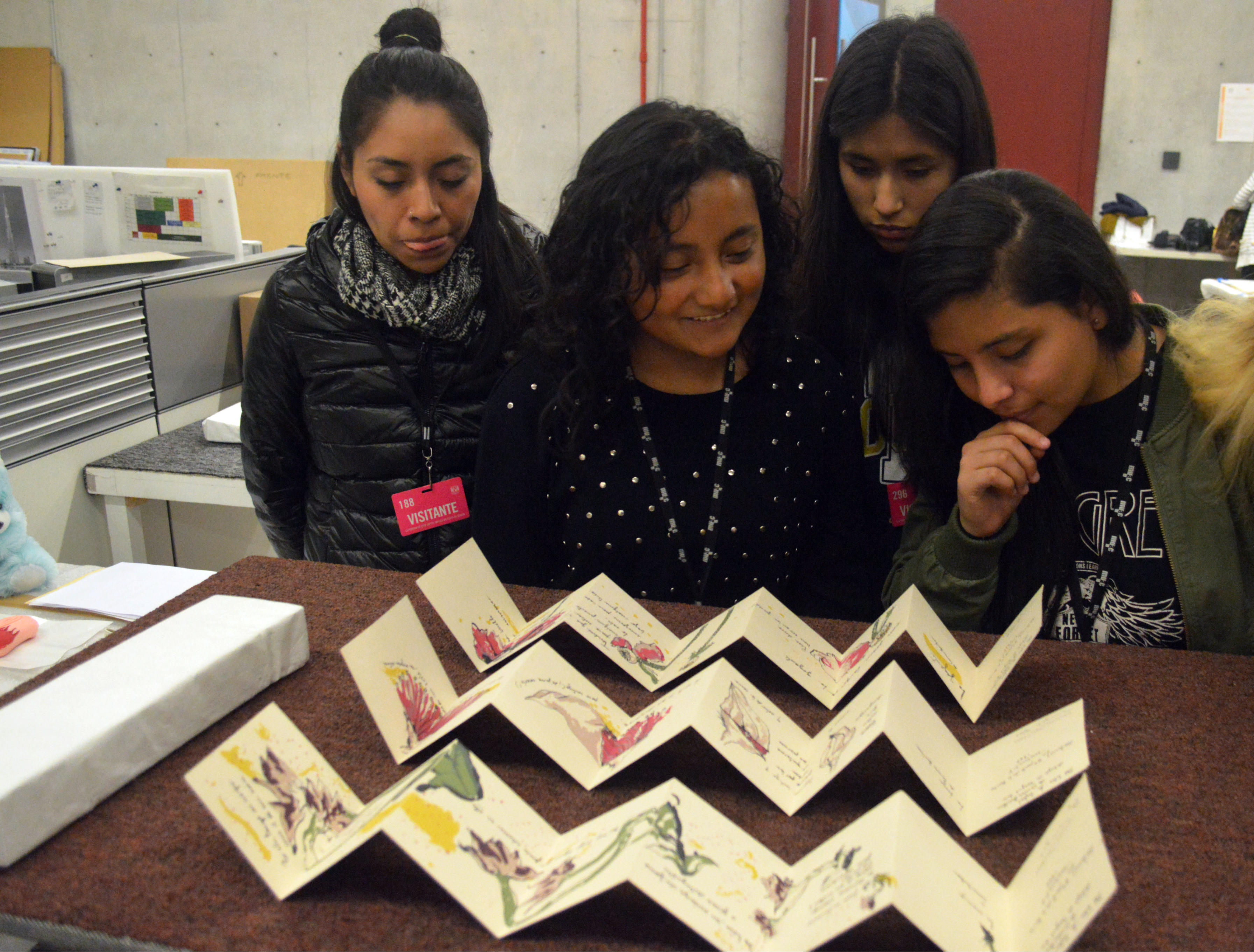 We are a cultural reference point that has had an impact on the outskirts of Mexico City. We have been building bridges and community since 2013. Students from Xochimilco, Iztacalco, Iztapalapa, Chalco and Nezahualcóyotl have collaborated with artists who have works present in the MUAC collection.
Our great allies in the creation of these collaborative networks are the Escuela Nacional Preparatoria y el Colegio de Ciencias y Humanidades.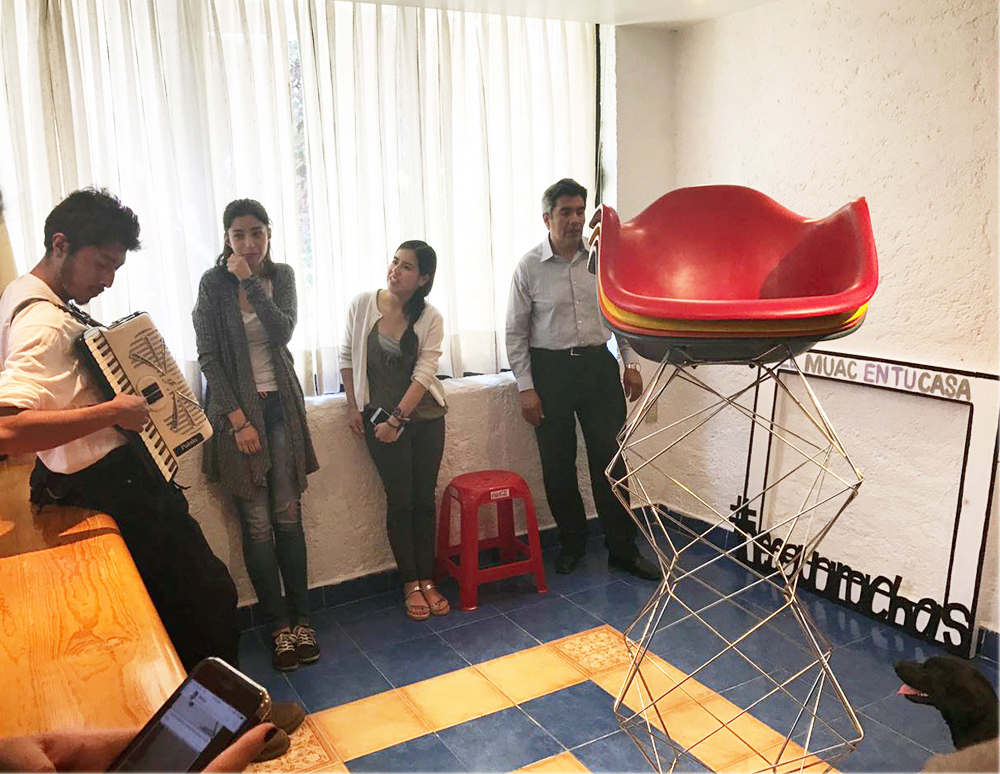 The strength and continuity of MUAC en tu casa has been recognized by the Ibero-American Prize for Education and Museums in 2014 with the Mention of Honor and in 2015 with the 2nd place, who joined us at the Ibero-American Bank of Good Practices in Education Action.