regresa a podcasts
Gran Hotel Abismo
Gran Hotel Abismo is MUAC Podcasts' program of critical theory, art and visual culture.
Built on the edge of the abyss. A digital hospitality service among algorithms, offering contemporary theory and art projects via room service. Among its amenities, you can find episodes with thematic series, conversations, the recuperation of the recordings of previous events and unique guests.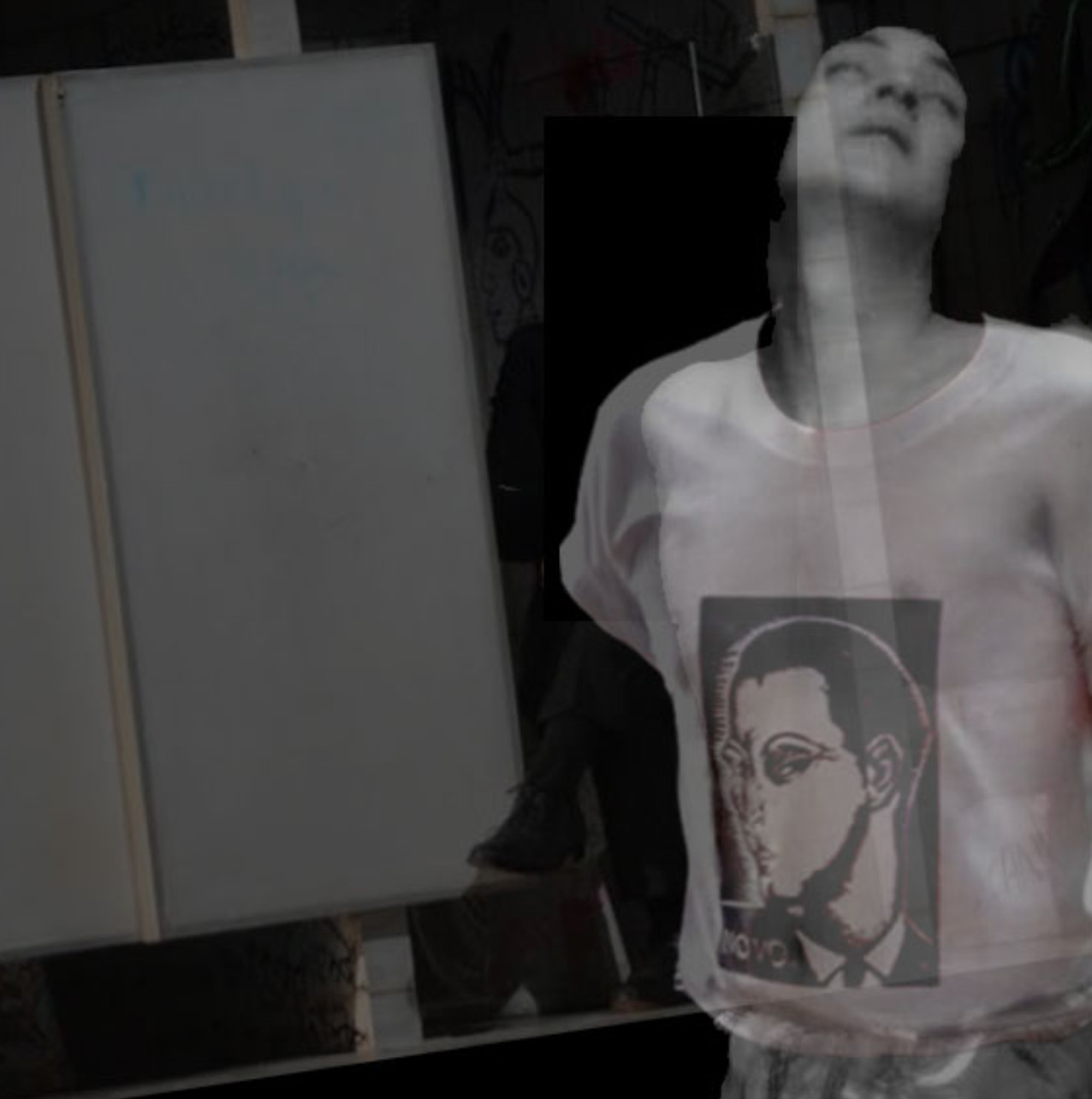 Episodio 11 · Novo en el Mictlán
Conversation with Luis Felipe Fabre

On this occasion, we visit the pantheon of Mexican Letters and we attend the staging of the play Novo en el Mictlán, by the poet and writer Luis Felipe Fabre. We talked with him about obscene poems, shrill screams, boleros and other sound subtleties. On this program we call upon the ghost of Salvador Novo.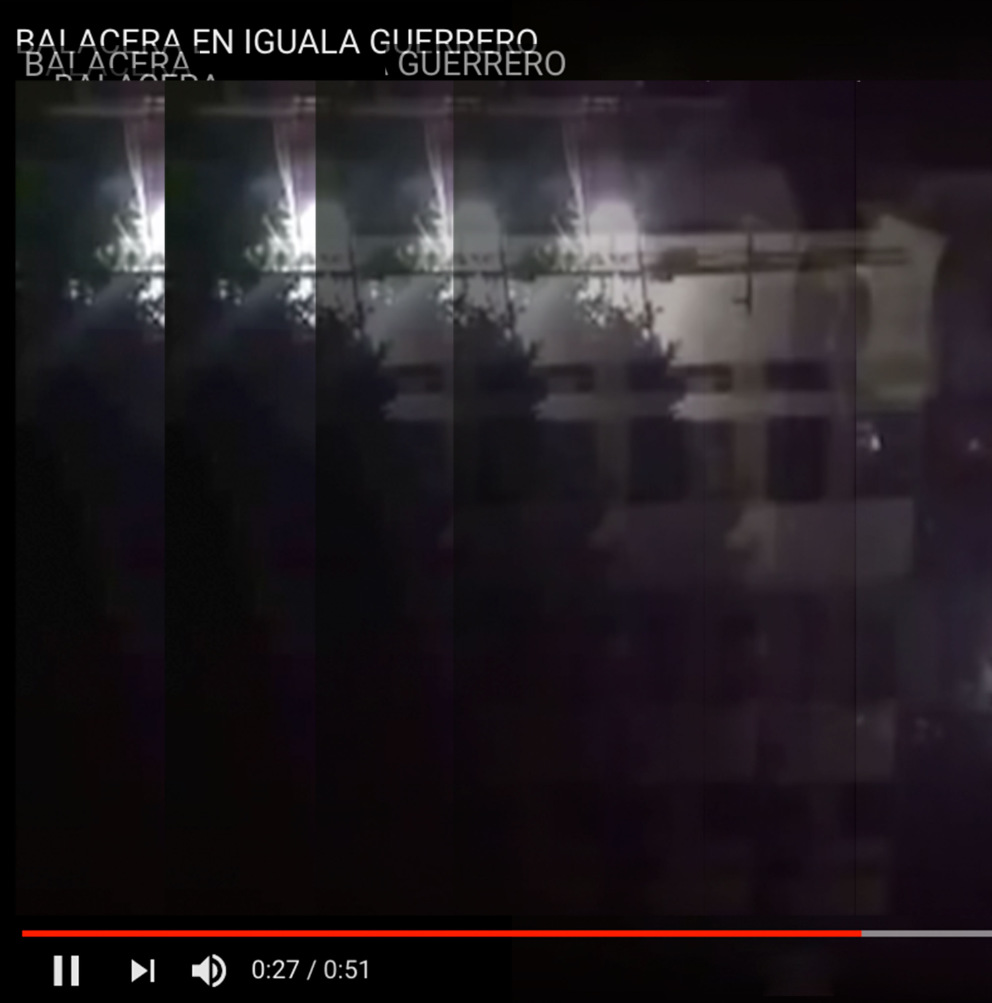 Episodio 10 · La noche de Iguala
This episode reflects, after six years, on the events of the night known as "Noche de Iguala" of September 27, 2014, the date on which the forced disappearance of 43 "normalistas" students from the Raúl Isidro Burgos Rural Normal School occurred in Ayotzinapa. On one hand, the researcher and human rights defender Jacobo Dayán talks with the visual artist and researcher Luz María Sánchez about her series Vis, and the methodology of forensic listening. On the other hand, the chief curator of the MUAC, Cuauhtémoc Medina, dialogues with the human rights defender María Luisa Aguilar about the current situation of the investigation.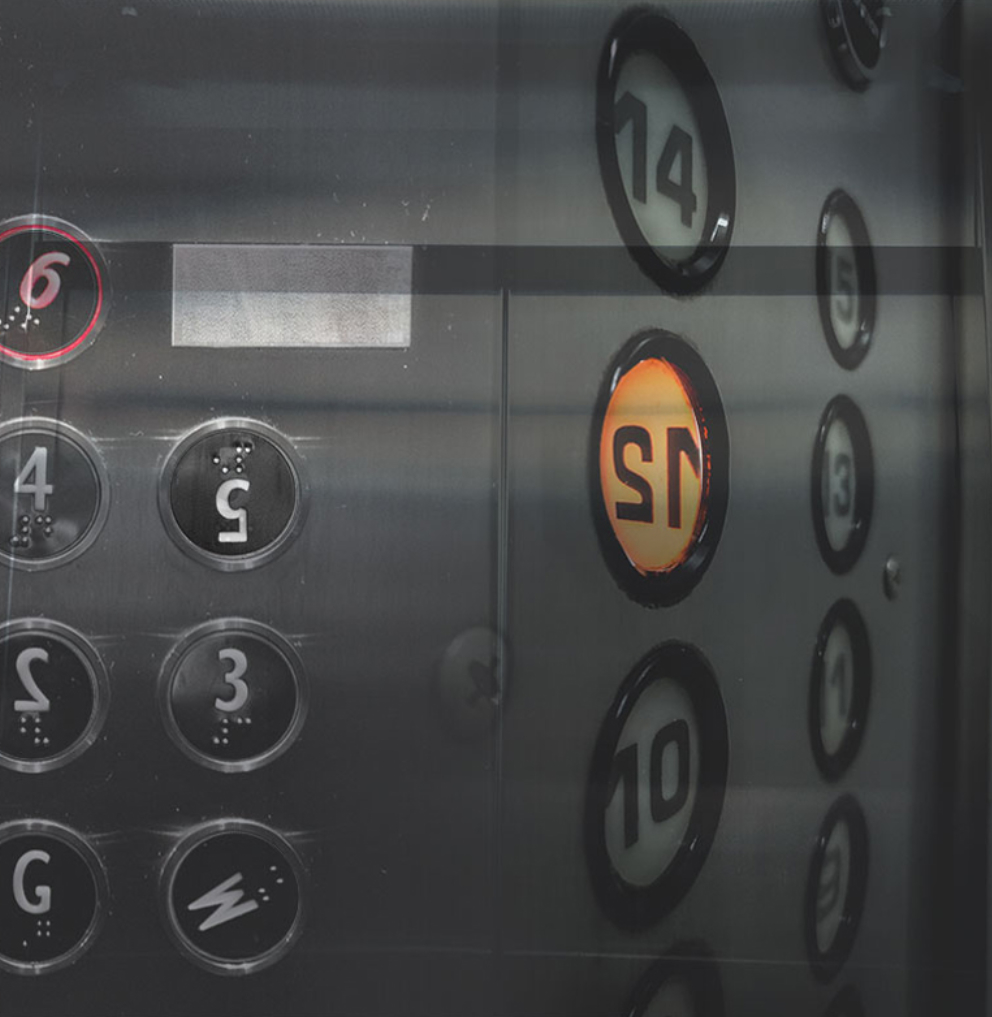 Episodio 09 · El descenso. Cuentos de elevador
In a practice of literary tourism, this episode is an infernal descent in our elevator. Along its operator, we will visit fragments of other hotels' stories. We will be travelling through dissimilar places such as Geneve, Buenos Aires, Lviv in Ukraine, Devon in England, Barcelona during the Civil War, dreams in Californian hotels or places as hypothetical as Nounas, Costarricania.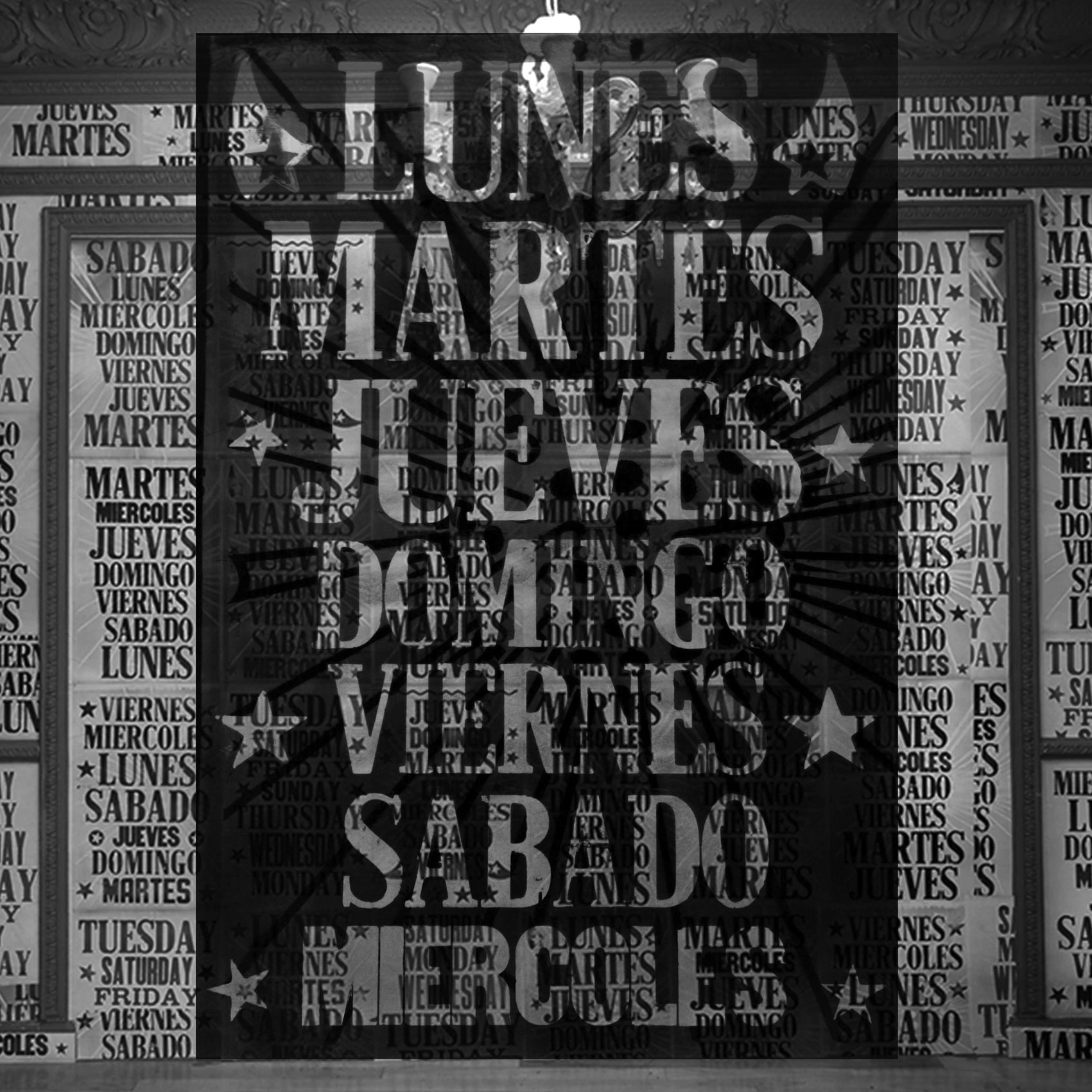 Episodio 08 · New Order/Nueva normalidad
Dear guest, we are going through a temporary crisis. Time is broken in this hotel: from one day to another, the schedules went crazy and nobody can be on time for check-in or check-out. And all of this, in full summer! We decided to invite visual artist Vicente Razo to dictate this situation, and also to talk about artistic exhibitions, memes and sound



"New Order/Nueva normalidad" se inserta en nuestro dossier "Teorías de la pandemia" y es parte de la programación 2020 de la Cátedra Extraordinaria Helen Escobedo, gracias al apoyo de Fundación BBVA.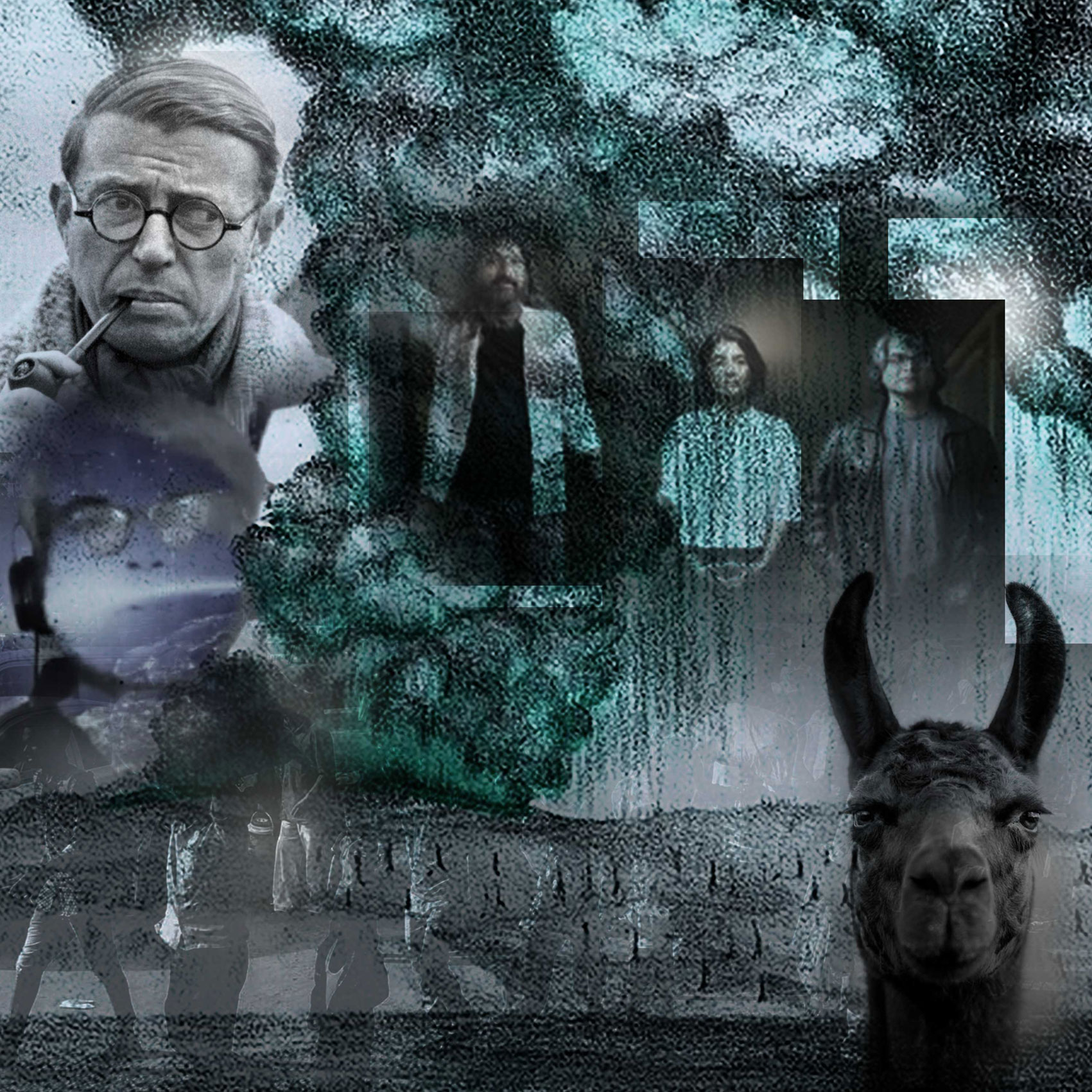 Episodio 07 · Pero… nos salvará la llama…
Can a llama save us from this pandemic? In conversation to New Delhi with Raqs Media Collective (Jeebesh Bagchi, Monica Narula y Shuddhabrata Sengupta), Cuauhtémoc Medina and the group discuss about health policies, collective work, returns of other plagues like bubonic, heresies, toxicity, the next contemporary art exhibitions and Andean llamas that could save us from the sanitarian catastrophe.

This group is a laboratory of thought that proposes aesthetics as a starting point for social and political reflection. This episode is part of our dossier "Teorías de la pandemia" [Pandemic Theories]. Participants spoke mostly in English, but you can read the transcription and translation in Spanish in the following link.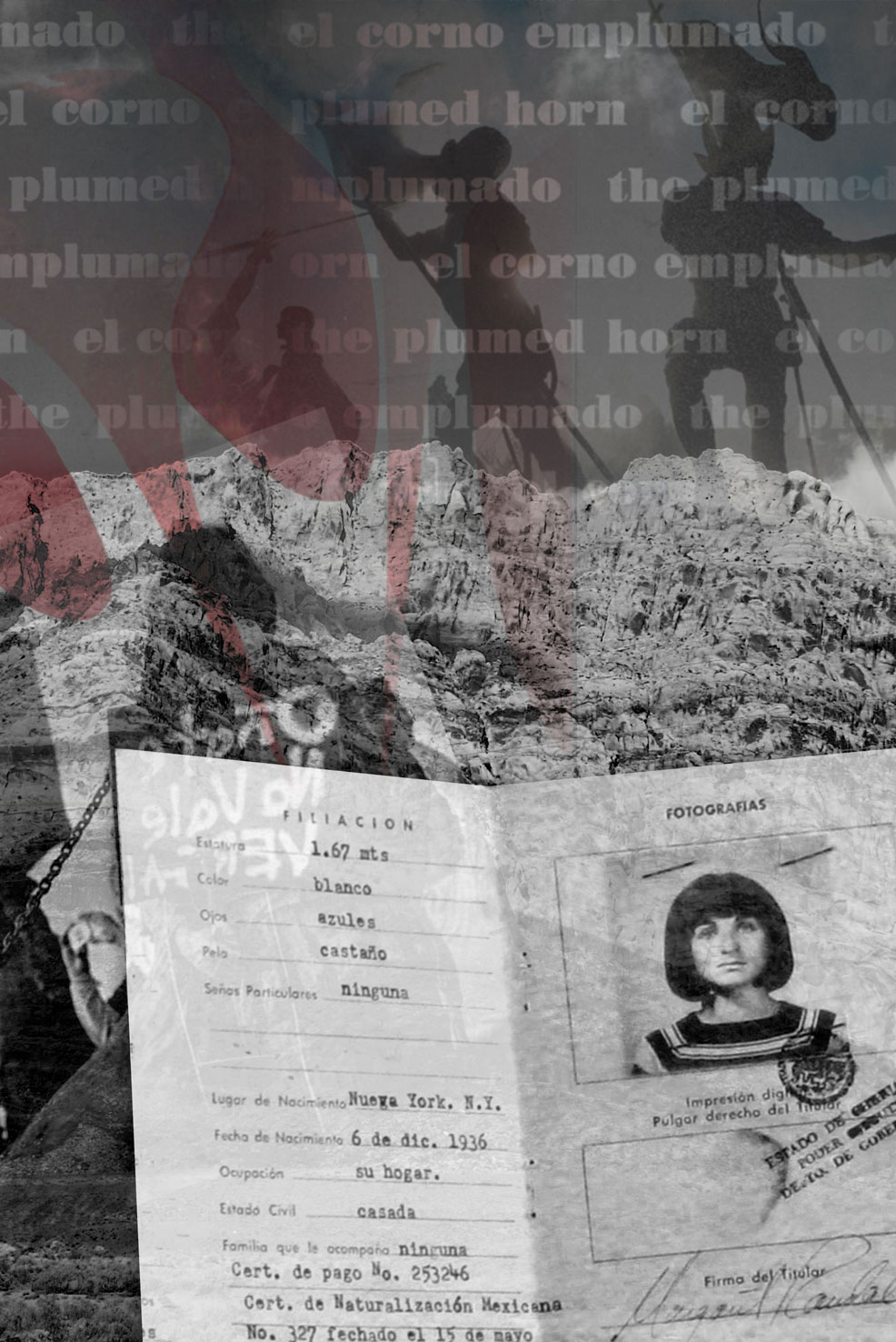 Episodio 06 · Nunca salí de casa
Poet, writer, activist, feminist, and revolutionary Margaret Randall will soon publish her latest work the book Starfish on a Beach. The Pandemic Poems. In conversation with Julio García Murillo and Elva Peniche Montfort, Randall comments on these poems that were first published on social networks. The conversation also revolves around two publications, one recent and one upcoming: I Never Left Home and My Life in 100 Objects. In narrative and visual terms, the two books are autobiographical reviews of a life that pursued revolutions in Mexico, Cuba, Nicaragua, Vietnam, and the American Southwest.

This episode will develop in a bilingual way: we talked to Randall in Spanish and she read some poems and narrations in English. You can access directly to both versions in the following link.

"I Never Left Home" is inserted in our dossier "Teorías de la pandemia" and is part of the 2020 schedule of the Cátedra Extraordinaria Helen Escobedo and thanks to the support of the BBVA Foundation.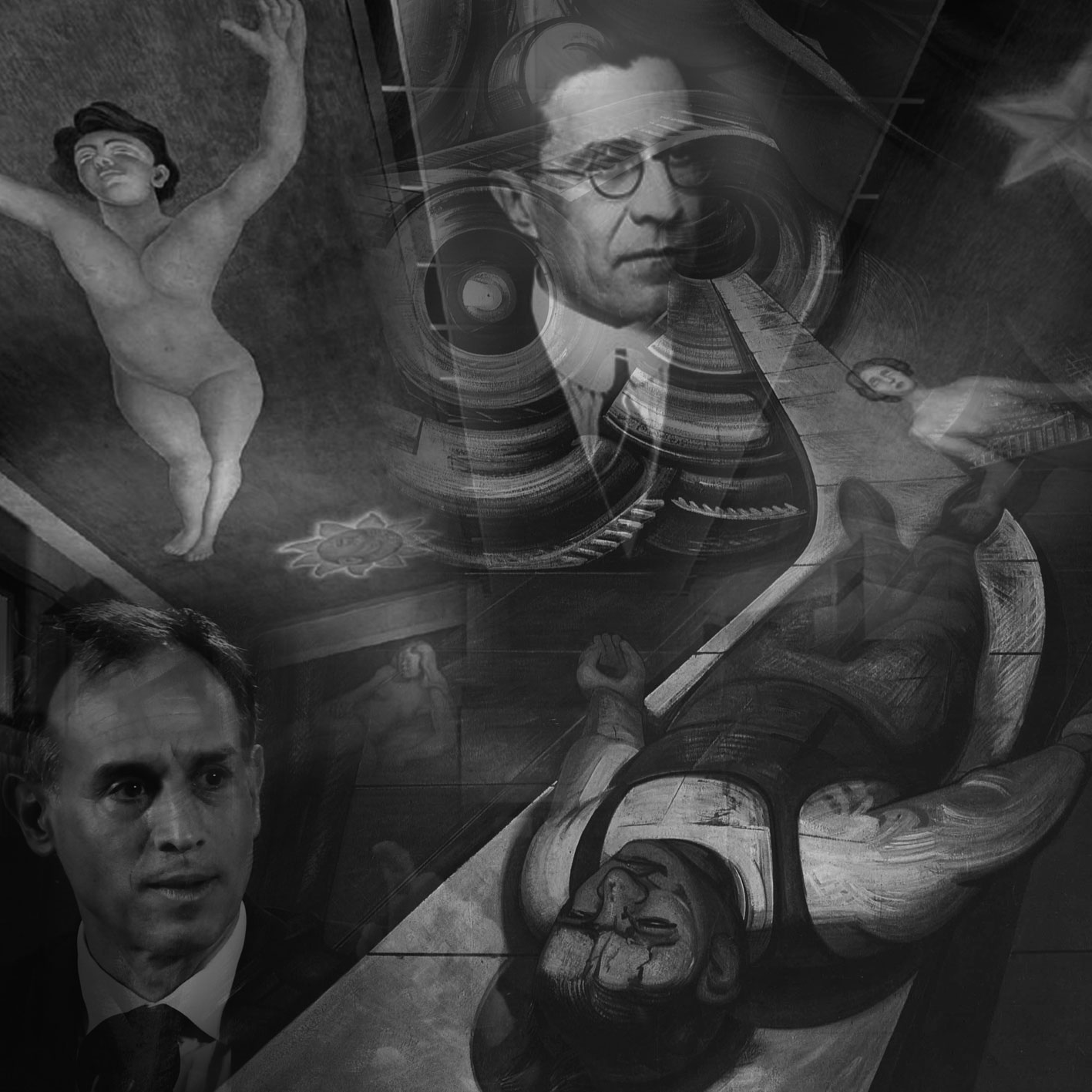 Episodio 05 · Salud, fortaleza, ciencia, continencia y pureza
The contemporary breakthrough of muralism in the unconscious imagination of the coronavirus in Mexico promoted this conversation. In a sort of spiritist exercise, Cuauhtémoc Medina, curator-in-chief of the MUAC, interviewed art historians and curators by video call Natalia de la Rosa and Renato González Mello to exorcise and release past health policies, tales of eugenics, Soviet delusions, and Post-War nostalgias. Our fifth episode is part of our dossier "Teorías de la pandemia"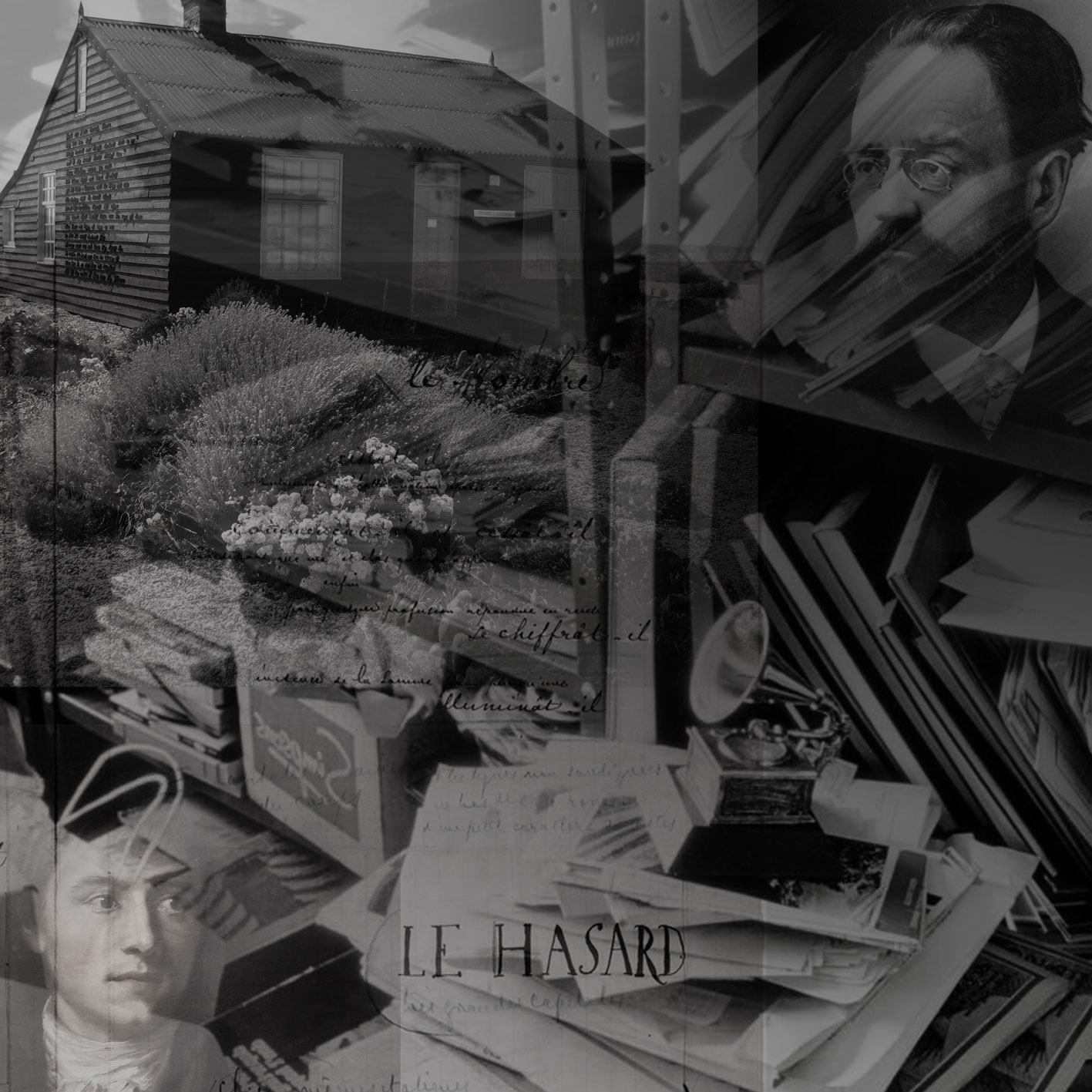 Episodio 04 · Epidemia en germinal
The fourth episode of #GranHotelAbismo, part of our ongoing dossier "Teorías de la pandemia", is a conversation at our "French Bathroom and Boudoir of the Revolutionary Period, 1793-1804" with Spanish visual artist, professor, writer, activist, and politician Marcelo Expósito. Since April 2020 and in collaboration with Rubén Coll, Expósito has been producing the project La pandemia en germinal. Conversaciones sobre un mundo en cuarentena [Pandemics in Germinal. Conversations in a quarantined world]. The podcasts and interviews series consists of conversations with intellectuals, artists or activists through different cities around the world, during the confinement period due to the global quarantine triggered by COVID-19 pandemics.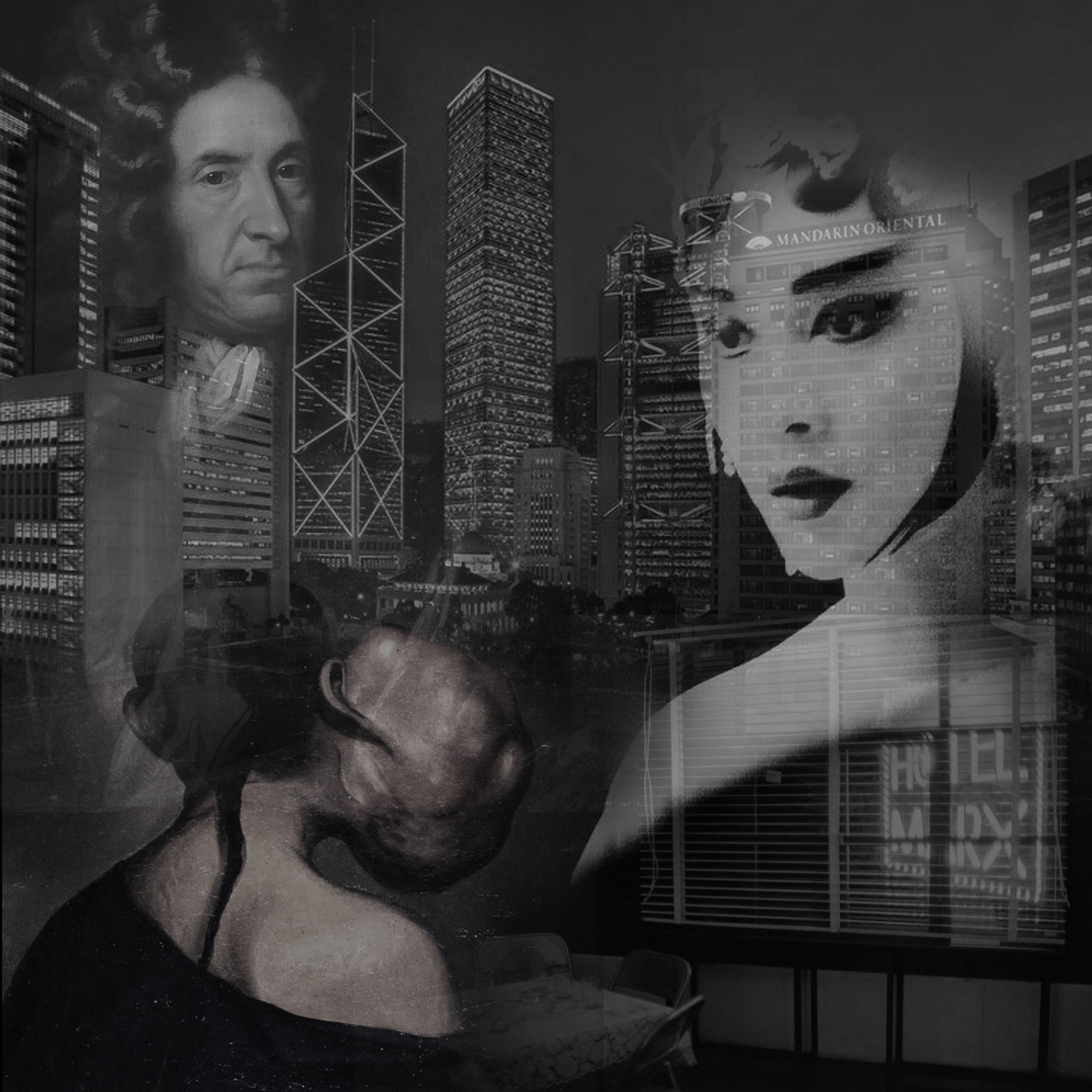 Episodio 03 · Diario del año de la peste
For our third episode of #GranHotelAbismo, part of our ongoing dossier "Teorías de la pandemia", MUAC's curator-in-chief Cuauhtémoc Medina interviewed curators Cosmin Costinas and Inti Guerrero. Romanian-born Costinas, who lives in Hong Kong, is the executive director and chief curator of Para Site, an independent space dedicated to contemporary art. Meanwhile, Colombia-born Guerrero, divides his time between Hong Kong and Manila, where he is the artistic director behind the Bellas Arts Project.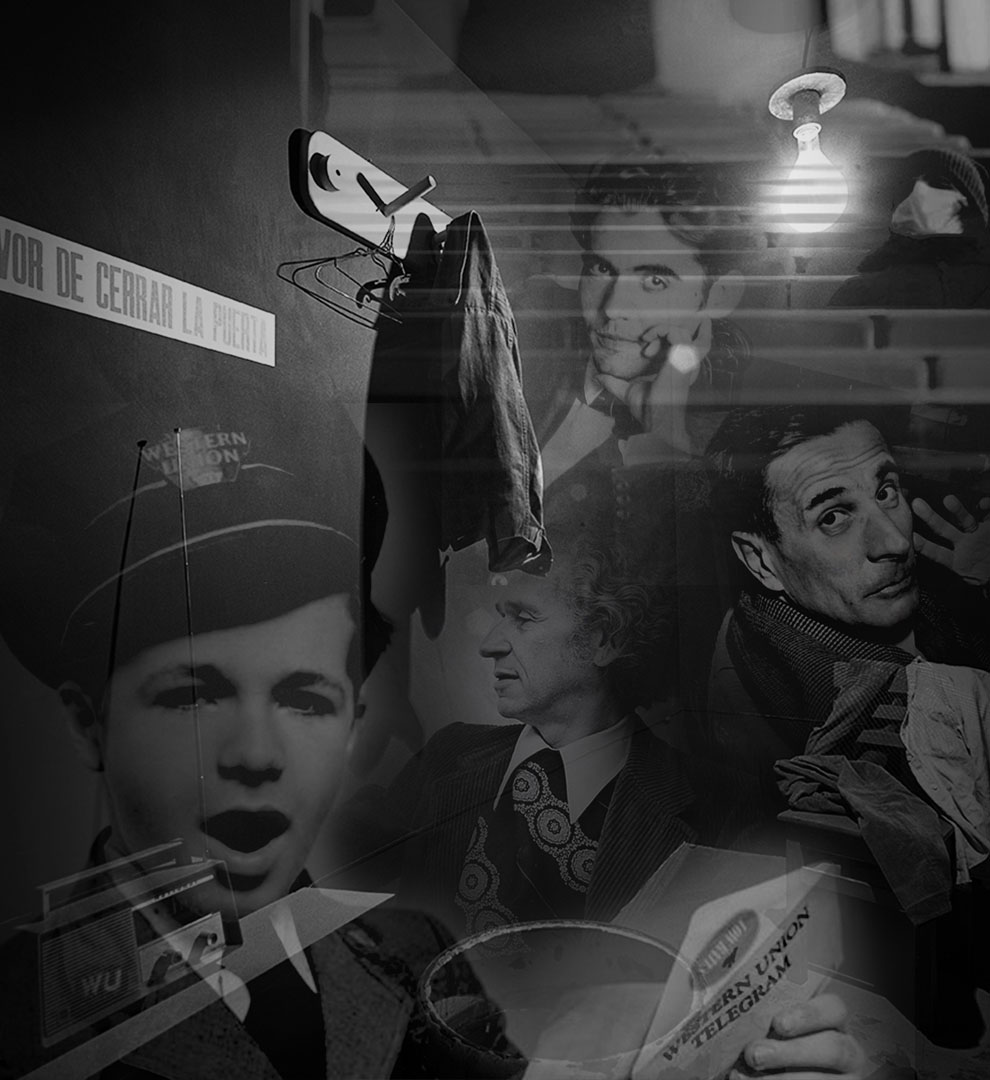 Episodio 02 · Un telegrafista en Nueva York. Entrevista a Pablo Helguera
Episode 02 of #GranHotelAbismo continues the series "Theories of the Pandemic." This chapter is a conversation between the Mexican visual artist and educator Pablo Helguera and Mónica Amieva, Deputy Director of the MUAC's Department of Public Programs. Helguera talks about his current artistic projects from his home in Brooklyn during quarantine. An experience lived in New York, one of the cities that has been most affected by coronavirus. The artist was himself a victim of the virus and will share his experiences with us in a type of spiritualist exercise that opens doors to literary dimensions.


#CampusFeed
#GranHotelAbismo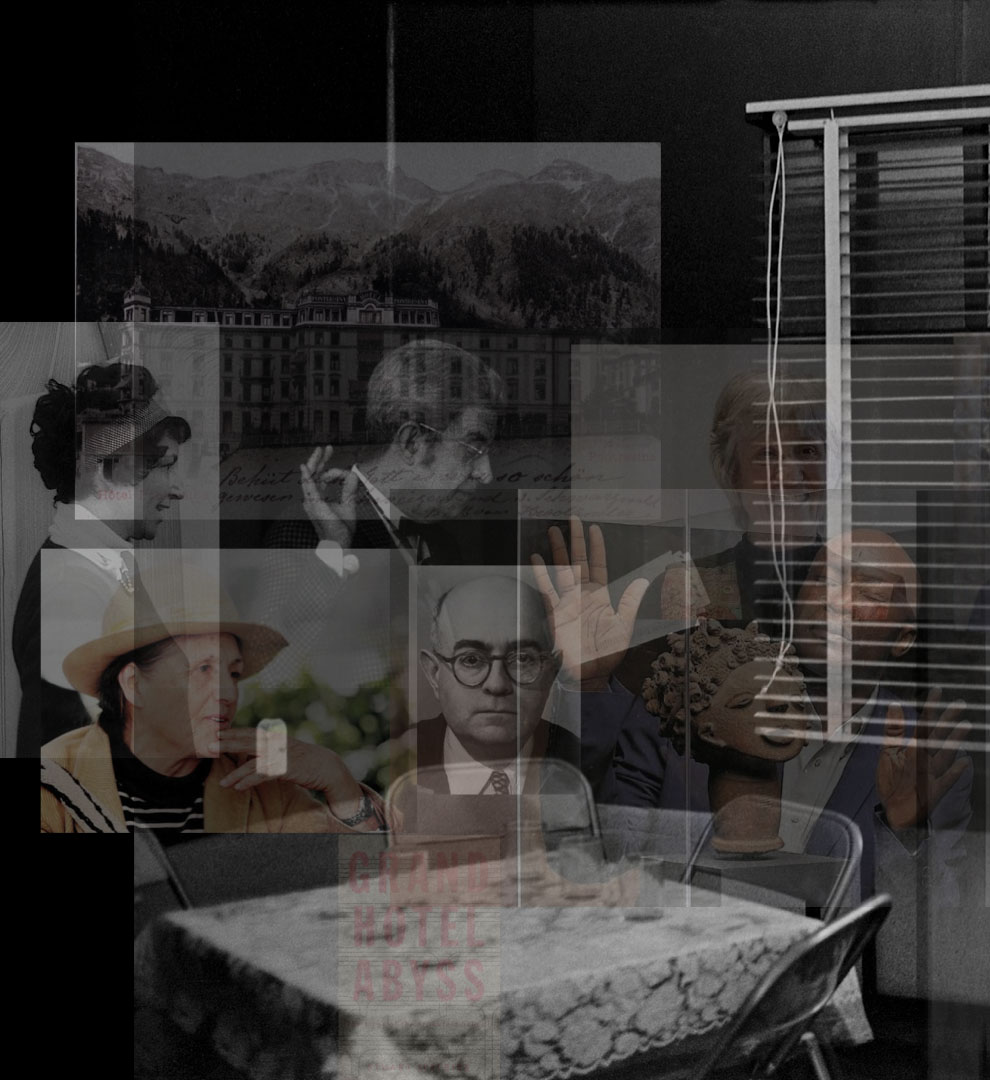 Episodio 01 · China nuestra casa
Episode 01 of #GranHotelAbismo launches the series "Theories of the Pandemic." The Argentine writers and journalists Lucila Carzoglio and Salvador Marinaro have recently published a monstrous, hilarious chronicle of their three-month odyssey trying to return to their home in Shanghai after going to the Philippines on vacation. In an electronic interview with Cuauhtémoc Medina, the MUAC's Chief Curator, our guests recount the journey that began in Shenzhen, passing through Hong Kong, Vietnam, Laos, Bangkok and Helsinki—all the way to Madrid, the city in which they are currently confined.



#CampusFeed
#GranHotelAbismo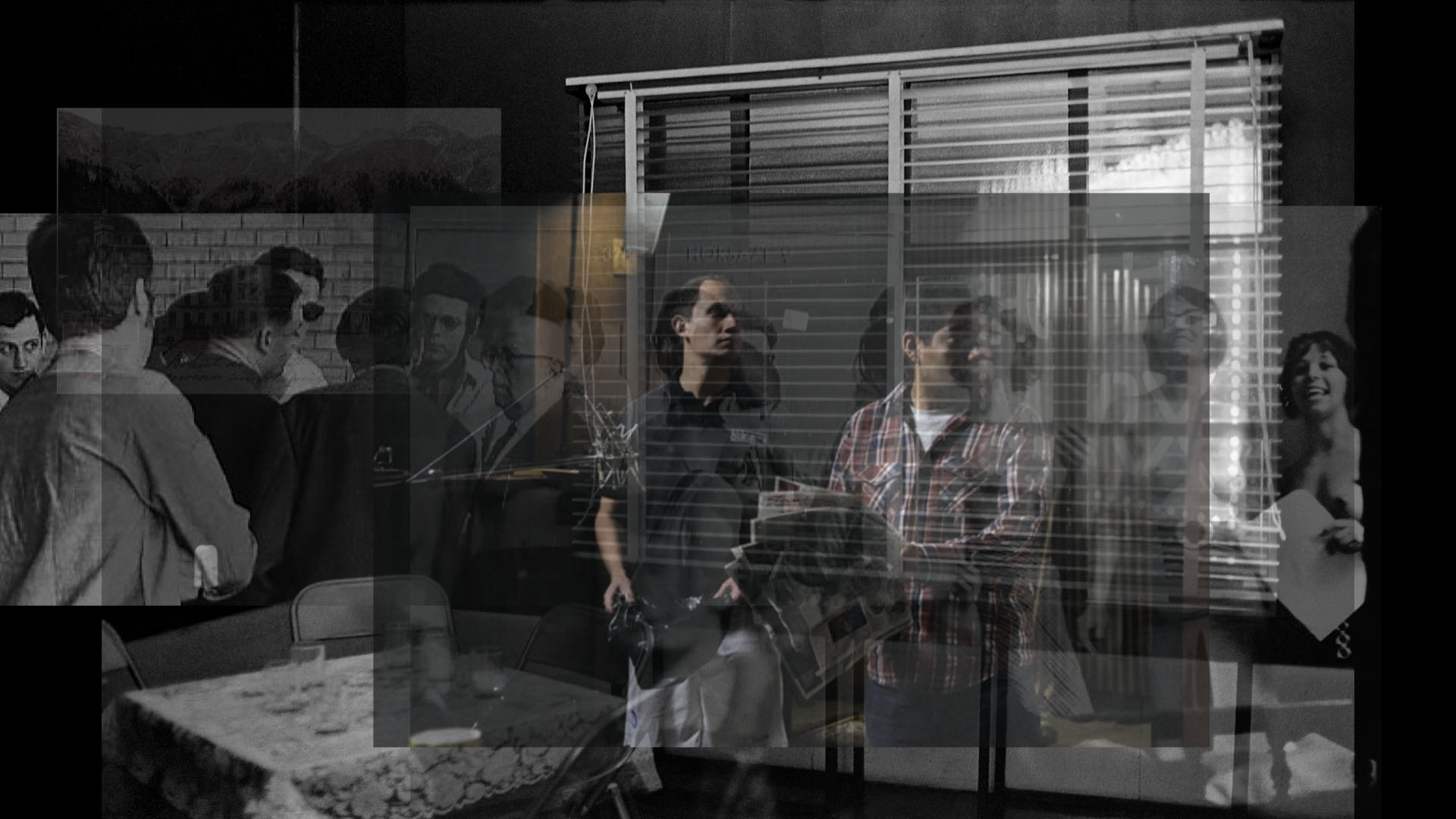 Episode 0 · #GranHotelAbismo (Preview)
A tour in sound of the algorithmic amenities of the #GranHotelAbismo, auditory variations on the rooms to be inhabited in the following episodes.
#CampusFeed
#GranHotelAbismo