back to events overview
#MUACenlaCiudad
We have now spent one year socially distancing, but we continue to find new ways to connect. We know that, even with safety measures, the city doesn't sleep; it is inhabited and traversed in other ways. #MUACenlaCiudad is a program of urban interventions that takes advantage of the museum's advertising spaces to present new artistic projects. We aim to accompany you on your commute and open up a dialogue that increasingly incorporates the materiality and geography of the city we share. We invite you to a blind date with an artwork, awaiting news of the encounter. If people still can't visit the museum, the museum can visit them.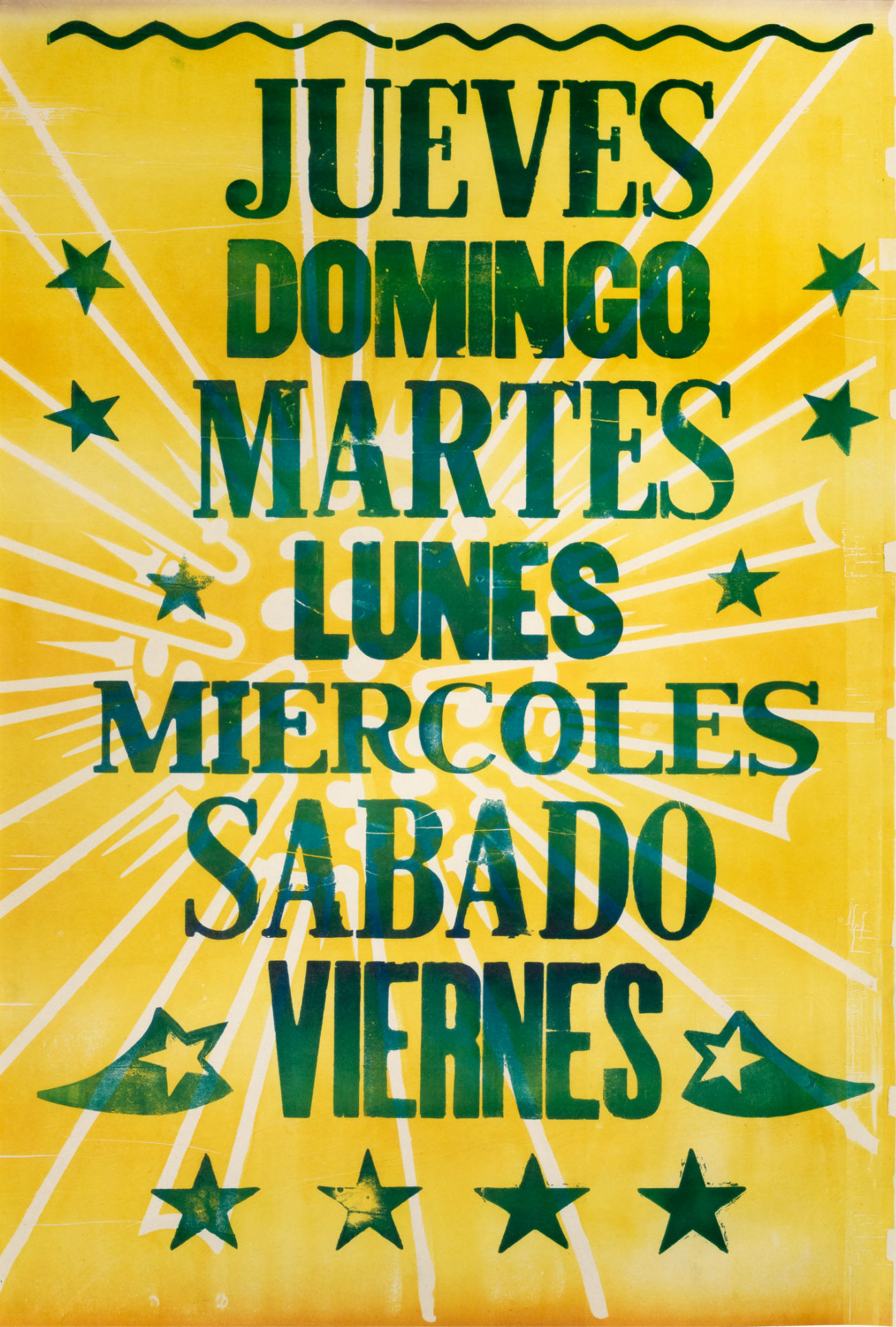 Vicente Razo
New Order, 2019-2021

The week is the property of the company. The first control code, the (literal) programming of the ordinary. The first order of language: enter command <<M/T/W/Th/F/Sa/Su>> enter/exit

The grid of reality is traced with the invisible line of the week. New Order begins to erase that line to imagine others. How shall we ruin destiny, dismantle agendas, dirty everyday life? Here, we seek to reprogram the present to suggest a change that, while it may not come for centuries, we can already catch a glimpse of: that the week ends, that we invent new days and that the hypocrisy of Sunday becomes obvious.

Lurtes,[1] the rotten time that gives name to life under the digital bureaucracy, work under cybercapitalism, 24/7 work from home, a raw, poetic, viral neologism.

Today is Sunday, a simple institutional gift that contains all the nobility and consideration with which a corporation deals with its clients: false kindness, empty words, deceptive advertising and control over one's free time.

The need to sacrifice the calendar is perhaps the most transcendent political task that we have been putting off: the urgency of the real has cancelled it for us, has distanced us from the cold rhythm of the incredible.

Is another time possible? If we begin to name it, perhaps it will come into existence… It's simply a question of time.

[1] Lurtes is a neologism based on the Spanish words for Monday and Tuesday, making it the worst day of the week. A day that doesn't move, a day that is every day of the week repeated for seven days: frozen time, labor time, an eternal day.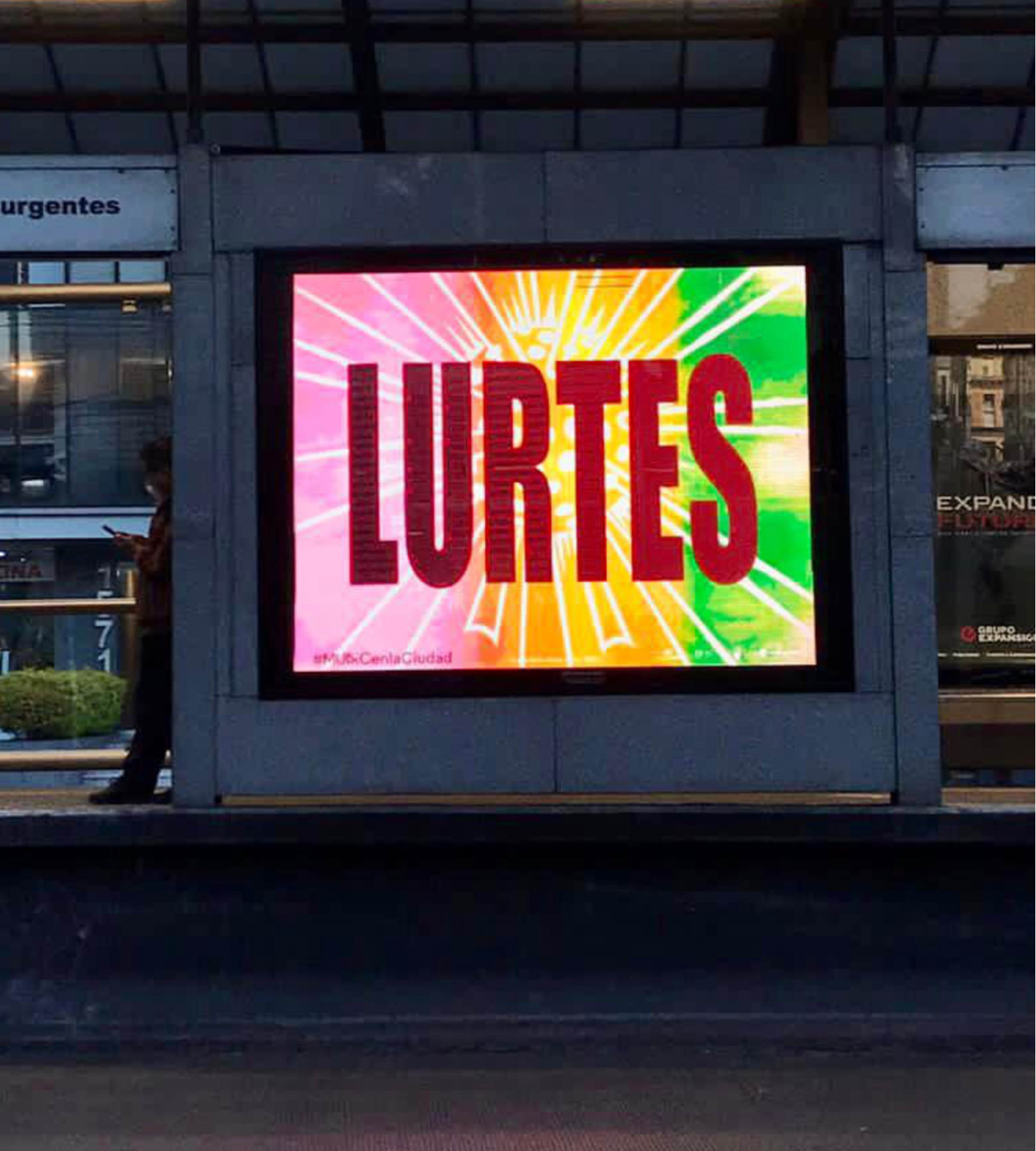 Lurtes of My Life
By Julio García Murillo

This text is a fragment of the article "Lurtes of My Life, God Doesn't Exist," published in the first issue of <3 Chiquilla Te Quiero. Revista de Arte en México y Latinoamérica (Spring 2020). It bears witness to a visit to the Vicente Razo exhibition New Order (2019), held in Mexico City. A second version of the project appeared in Episode 09 of the podcast Gran Hotel Abismo (2020), titled "New Order/Nueva normalidad," a program on which Razo developed "the first academic scrolling session," a poetic reading of memes created by the digital collective @tripsdensos about the day Lurtes [...]

COMPLETE TEXT HERE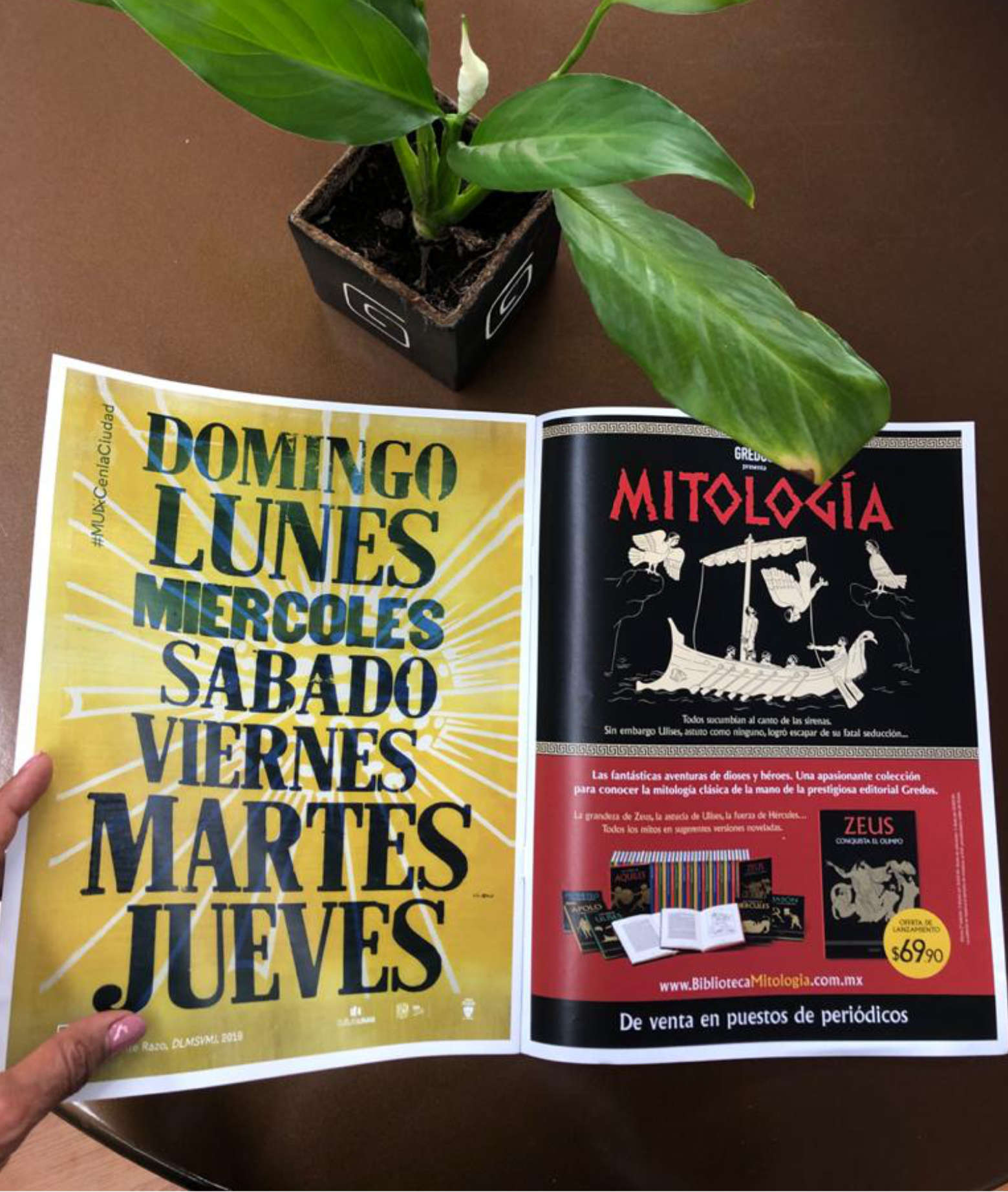 🎧 Domingos artificiales
A playlist by Vicente Razo.




Vicente Razo
(Mexico City, 1971; lives and works in Mexico City)

His work shifts between the practices of eccentric anthropology, institutional critique and the collection of noise. He is the founder of the Salinas Museum, an art professor and an experimental musician.


Curators: Alejandra Labastida y Virginia Roy