back to exhibitions
Ben Vautier
Salas 1, 2 y 3
Death Isn't Real

In his prodigious production, Ben Vautier creates uninhibited, powerful and total work. Over the course of his career, Ben's fusion of art and life has been as sincere as it has been forceful. The primary theme of his work is art itself: the need to always be committed and radical, the view that any human practice can be understood as an expression of culture and even its apparent uselessness.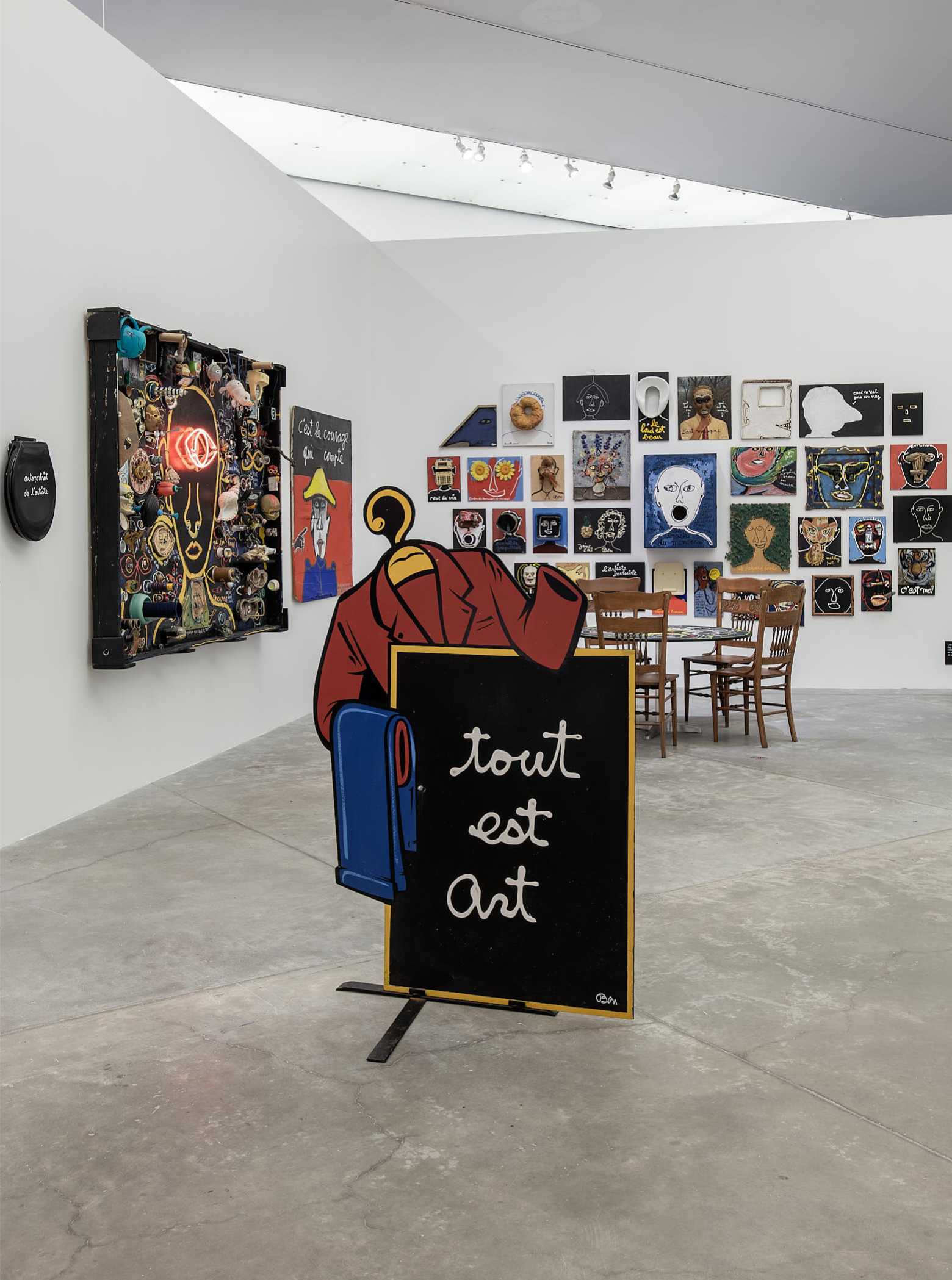 His attitude is one of constant irony, that found when one says one thing and perhaps, only perhaps, one wants to say the opposite. The genesis of his practice comes at the end of the 1950s, in the Nouveau Réalisme movement. Together with Yves Klein and Arman, among others, he helped create the École de Nice, invoking the legacy of Marcel Duchamp and rethinking the meaning of art. During this period, Ben advocated a new, avant-garde art. A few years later, he made contact with Fluxus, a movement originating in New York that took one step further in privileging the process over the result, prefiguring conceptual art and proposing an intense dialogue with poetry, music and the theatrical arts.

Ben's work takes many different forms: action, often nearly invisible, as the minimal possible gesture with a variety of meanings; text pieces, always using his characteristic cursive handwriting, in white on a black background; sculptural pieces, frequently the result of the assemblage of varied objects; and installations that encourage public participation. The ideas that recur in his work include the ego and ethnicism. The first has to do with mere existence, the desire to keep living and, of course, the fact of being an artist. For Ben, ethnicism involves acknowledging the specificness of each and every one of the world's peoples, which Eurocentric colonialism has attempted to silence. For this Mexico City exhibition, this notion can be found in some texts in Nahuatl.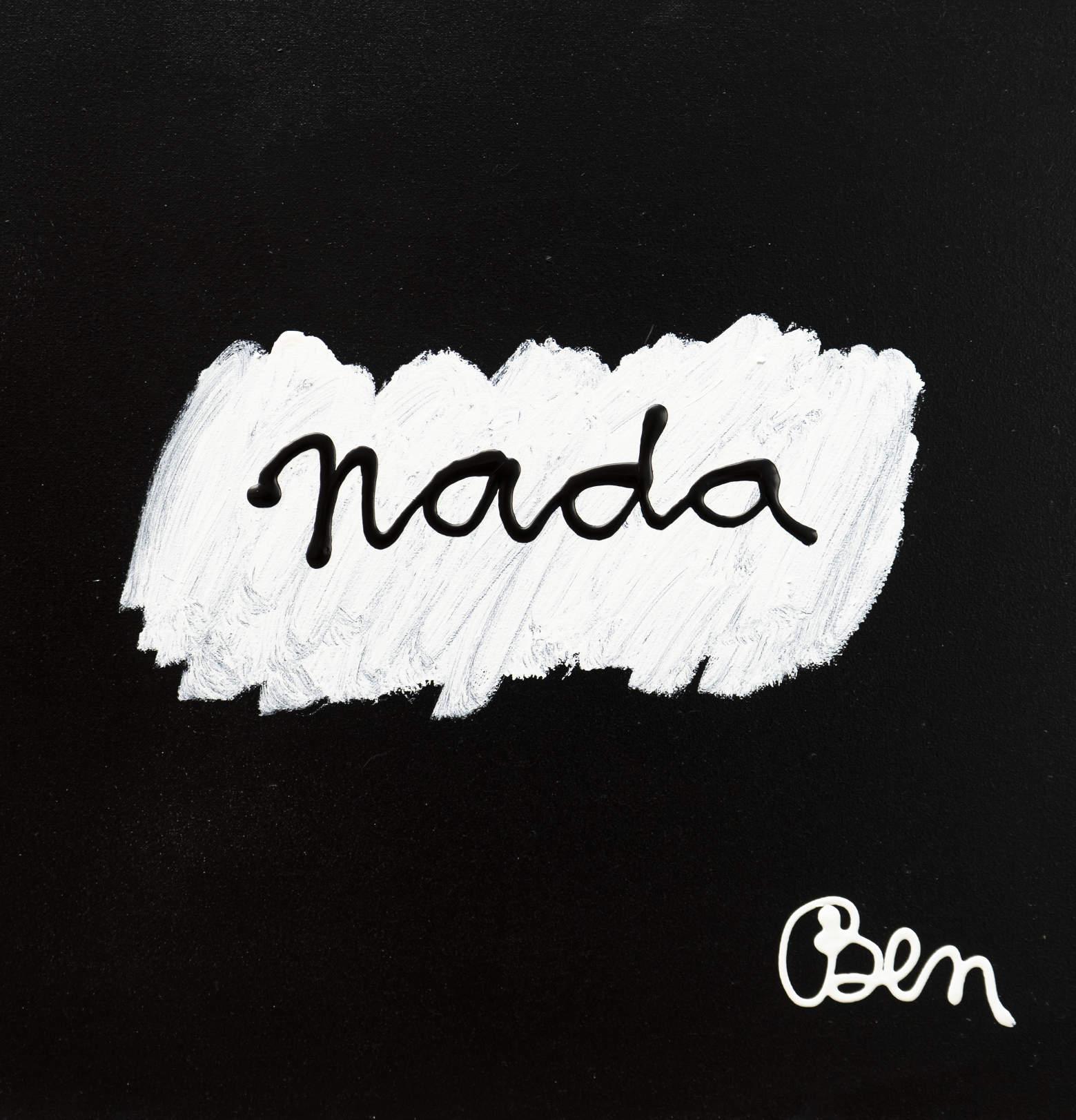 Polyhedric, intense, tireless and tenacious, Ben has expanded his boundless production by fusing art with life in key decades of recent history, always ahead of his time. His attitudes and ways of operating in his first years of work augured many of the trends of the eighties and nineties: the radical nature of certain actions, often hidden by their simplicity; the centrality of the passing of time; the importance of the text; and the capacity to bring together different people in apparently ordinary actions. In a large part of the artistic practices of the last two decades of the century, one can find elements that bring us back to his work. In any case, Ben's masterpiece is Ben himself: a perpetual motion machine that analyzes the complex reality we must negotiate each day. Deploying a limitless talent and work ethic, Ben sets out to explain the meaning of everything to us.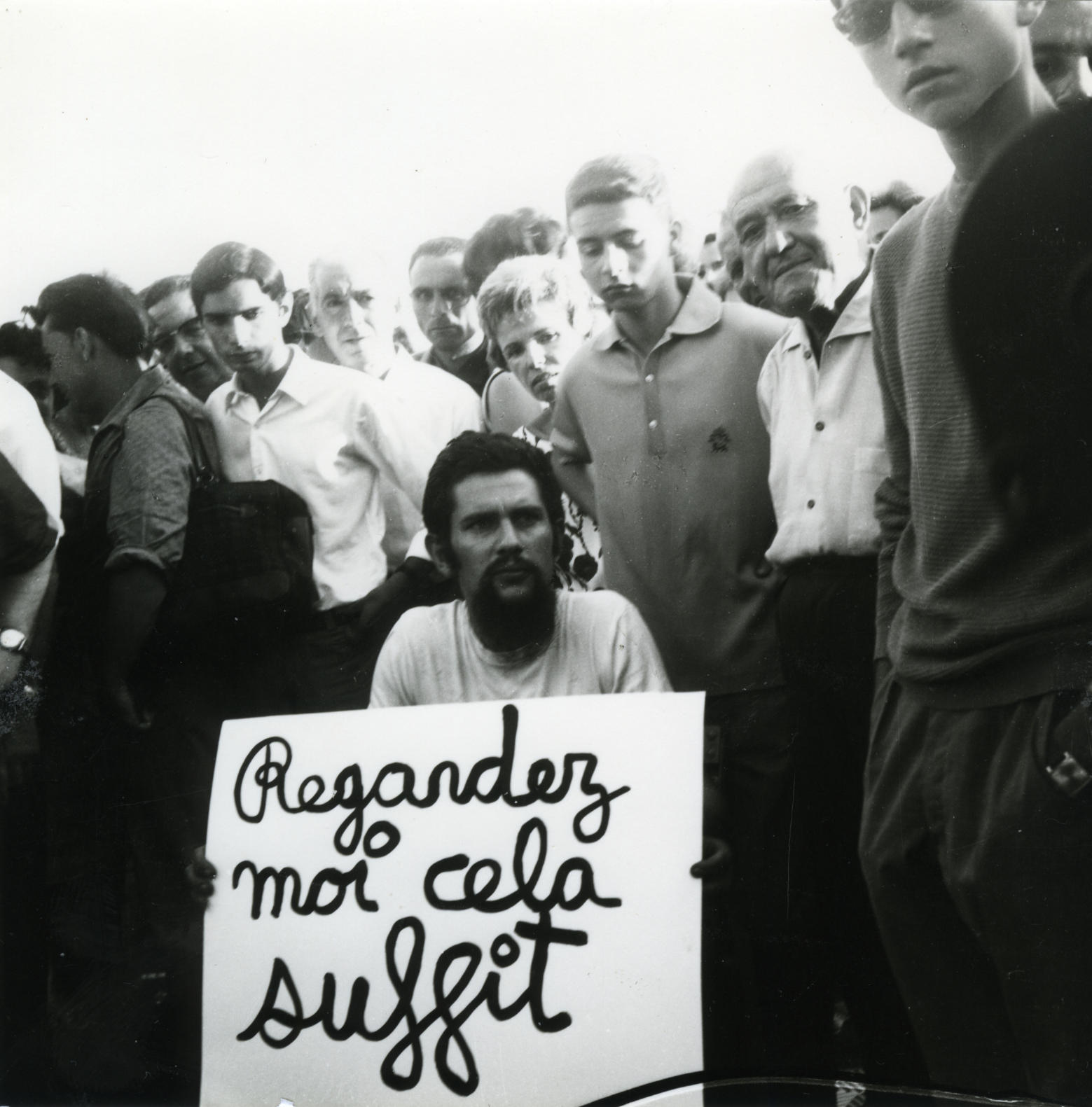 Artist: Ben Vautier (Born in Naples, 1935, is a French artist of Swiss origin)

Curator: Ferran Barenblit

Publication
Ben Vautier. Death Isn't Real
Authors : Ferran Barenblit, Anna Dezeuze, Ben Vautier
Language : Spanish & French
Editor: MUAC-UNAM | RM
Price: $500