back to exhibitions
Cai Guo-Qiang
Sunshine and Solitude

Cai Guo-Qiang is widely recognized as one of the most important figures of the contemporary art scene to have emerged from post-revolutionary China and one of the most significant artists in the world today.
He was born in 1957 in the Chinese coastal city of Quanzhou in Fujian Province. Cai began to experiment with the use of gunpowder in an effort to make his work more spontane-ous as a reaction to the oppressive, controlled social climate in China and to its artistic traditions. The artist left his country in 1986, moving to Japan, where he lived for ten years. During this time he deepened his studies of the properties of gunpowder used in his drawings, which led him to ex-periment with explosives and fireworks on a monumental scale. From the middle of the 1990s on, his works have reflected a growing interest in social conflicts and in other contemporary events. In 1995 Cai moved to New York City where he currently lives and works.

Cai Guo-Qiang: Sunshine and Solitude is his first solo exhibition in Latin America, and he has developed it as a large-scale site-specific installation for the MUAC. The show also includes a survey of Cai's landmark explosion events dating from 1990, here presented as a sequence of large-scale projections.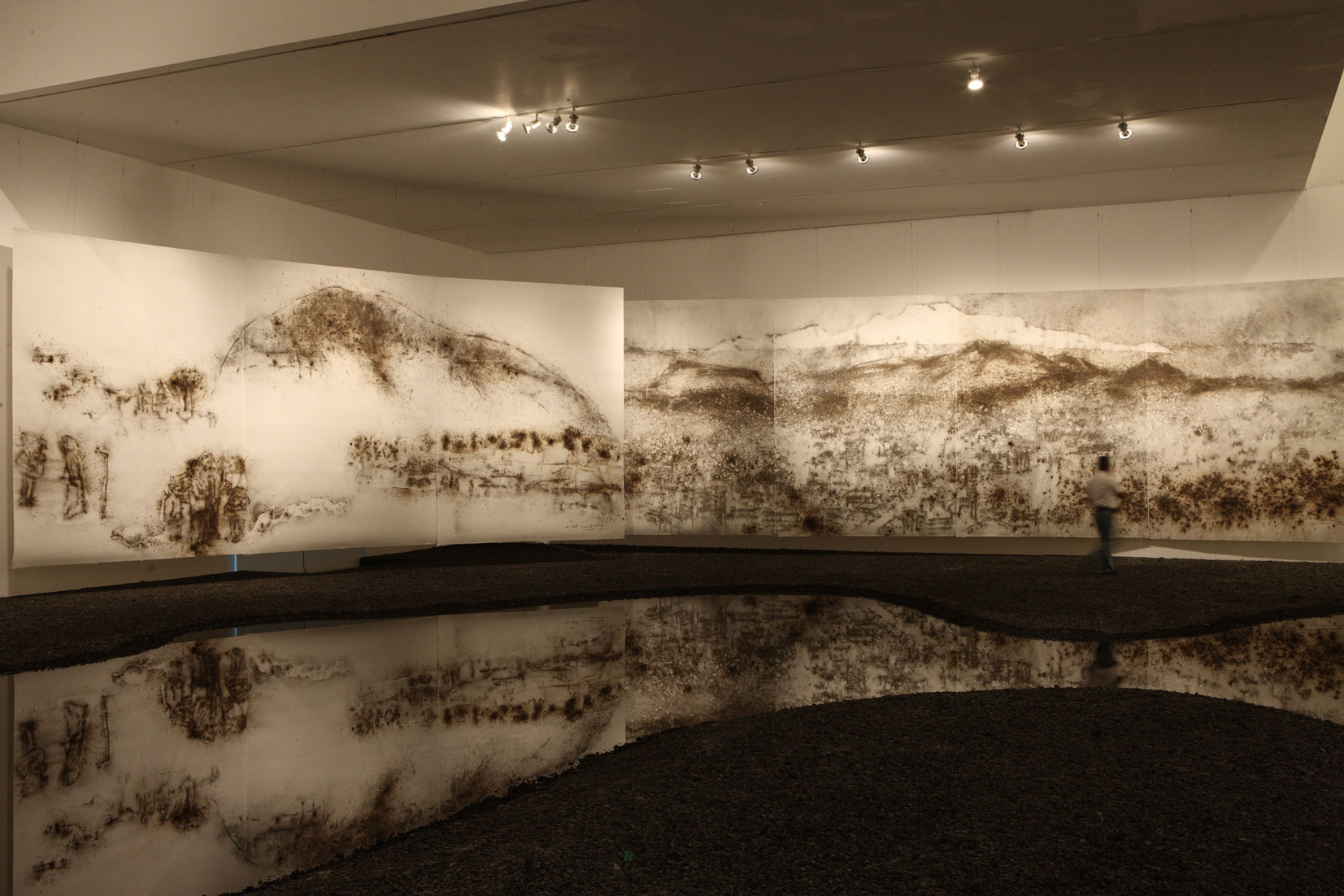 Splendor and Solitude (2010) presents a panoramic landscape, one that is highly theatrical and consciously artificial. It is an interpretation of Mexico that refers back to its foundational myths, as well as to the geological conditions that allowed Mexico City to be established in its present location. Cai has constructed a landscape of volcanic rocks with a 'lake' of mezcal in the middle. This representation of the Lake of Texcoco also fills the exposition space with the evocative aroma of alcohol and creates a highly sensual setting. For the artist alcohol is at once an agent of conviviality, community and hospitality as well as the source of solitude. Around the lake is displayed a sequence of fourteen gunpowder drawings that represent elements of the Mexican landscape, along with flora and fauna, various local cultural references, and an immense black sun.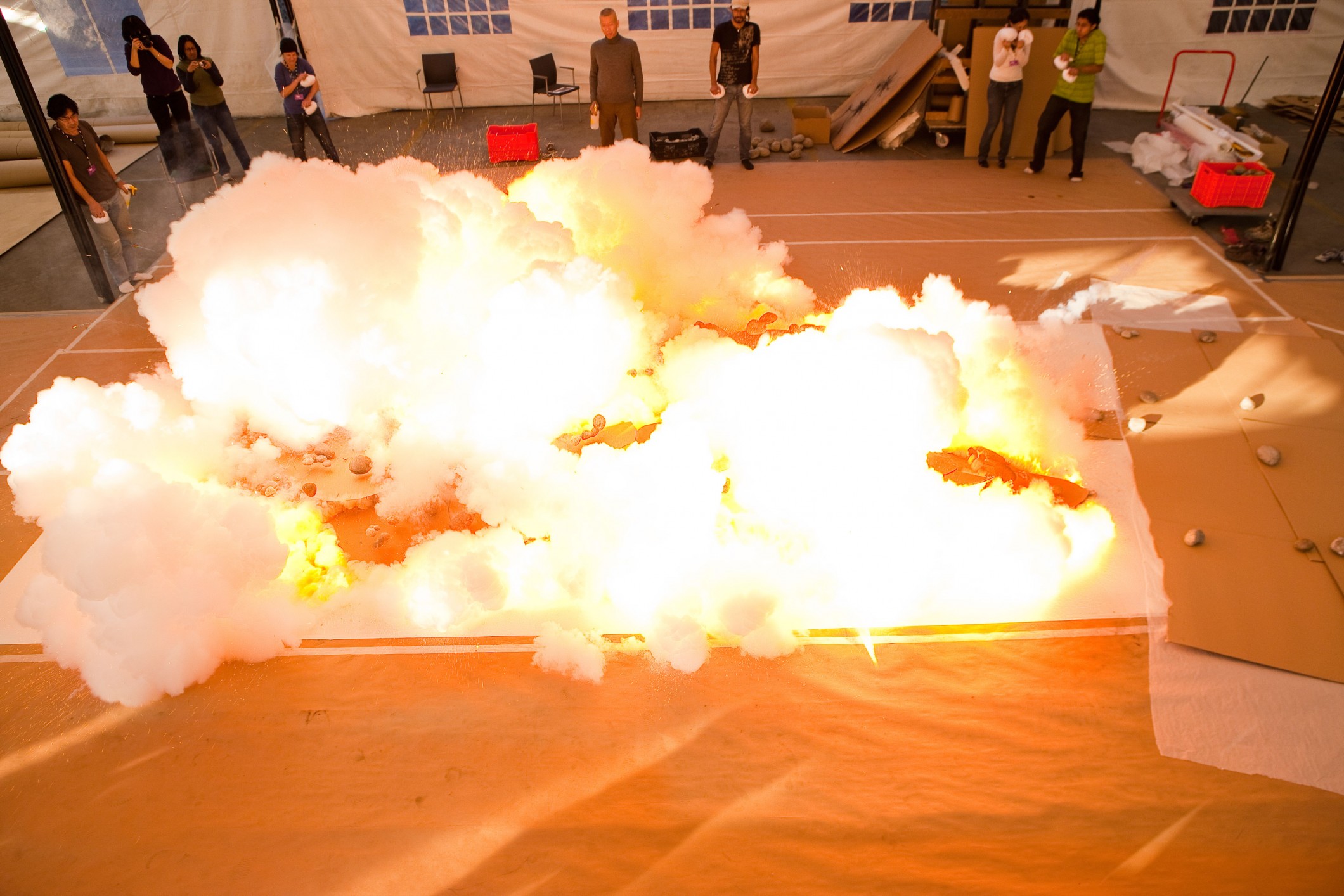 For the development of this installation, Cai began with a exploratory discussion with the curator and his colleagues in his studio, as well as with the museum, followed by a site visit and research. Social interaction being vital for this artist, he also collaborated with students from the National Fine Arts School of the UNAM, Mexico's National University in the creation of a new body of gunpowder drawings that becomes part event, part collaboration and part social project.

Curator: Ben Tufnell
Publication
Cai Guo-Qiang
Authors : Cai Guo-Qiang, Carlos Mondragón, Federico Navarrete y Ben Tufnell
Language : Spanish & English
Editor: MUAC-UNAM
Price: $290