back to exhibitions
Cosmo Epiphany
The work of Javier Pulido MonsterTruck!!! presents a savage satire of contemporary culture and the elaborate rituals of media indoctrination that in so many ways define the affected, obsessive and consumption-oriented behaviors that dominate today's society, while exploring the individual's conflicts of identity and belonging that dictate a mode of being.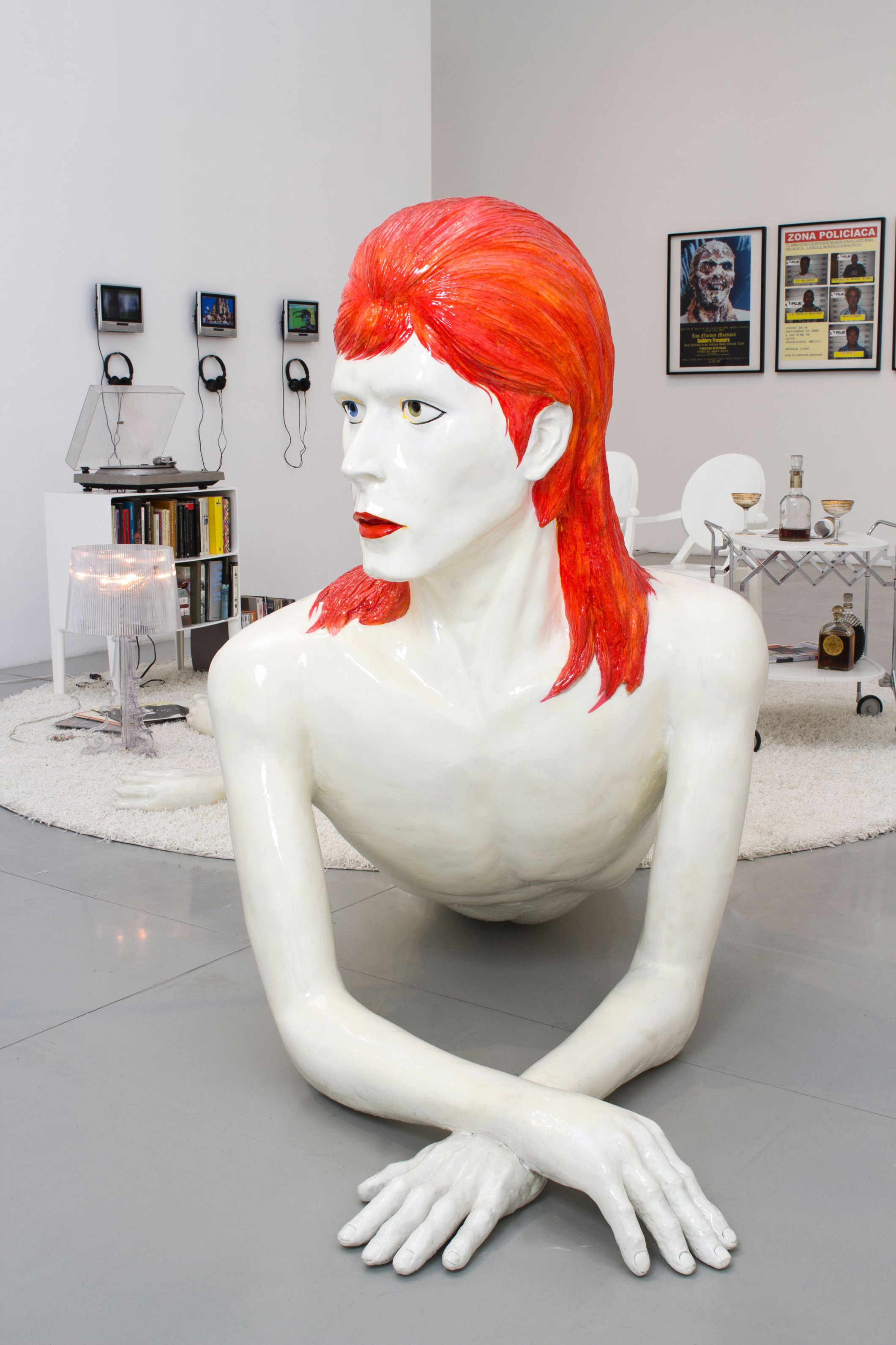 His work encompasses painting, drawing, photography and detailed multimedia installations that make use of film sets to stage his performances and videos.

Cosmo Epiphany is the second in a series of installations Pulido has created since 2011 as part of the project Eat Diviness, which uses a range of strategies and figures from film to generate a series of narratives that confuse the limits between fiction and reality.

Comprising an installation, a video and a collection of 27 two-dimensional pieces, Cosmo Epiphany is inspired by films made by the likes of Alfred Hitchcock, John Waters, Ken Russell, Jim Sharman and Stanley Kubrick, in order to generate an atmosphere of glamour and sophistication based on the idol of Glam rock: David Bowie. The conclusion of the project will be a film planned as a Hollywood-style camp film in which black humor, eccentricity and drama come together in a blend of clichés between the classic thriller, musical comedy and false documentary.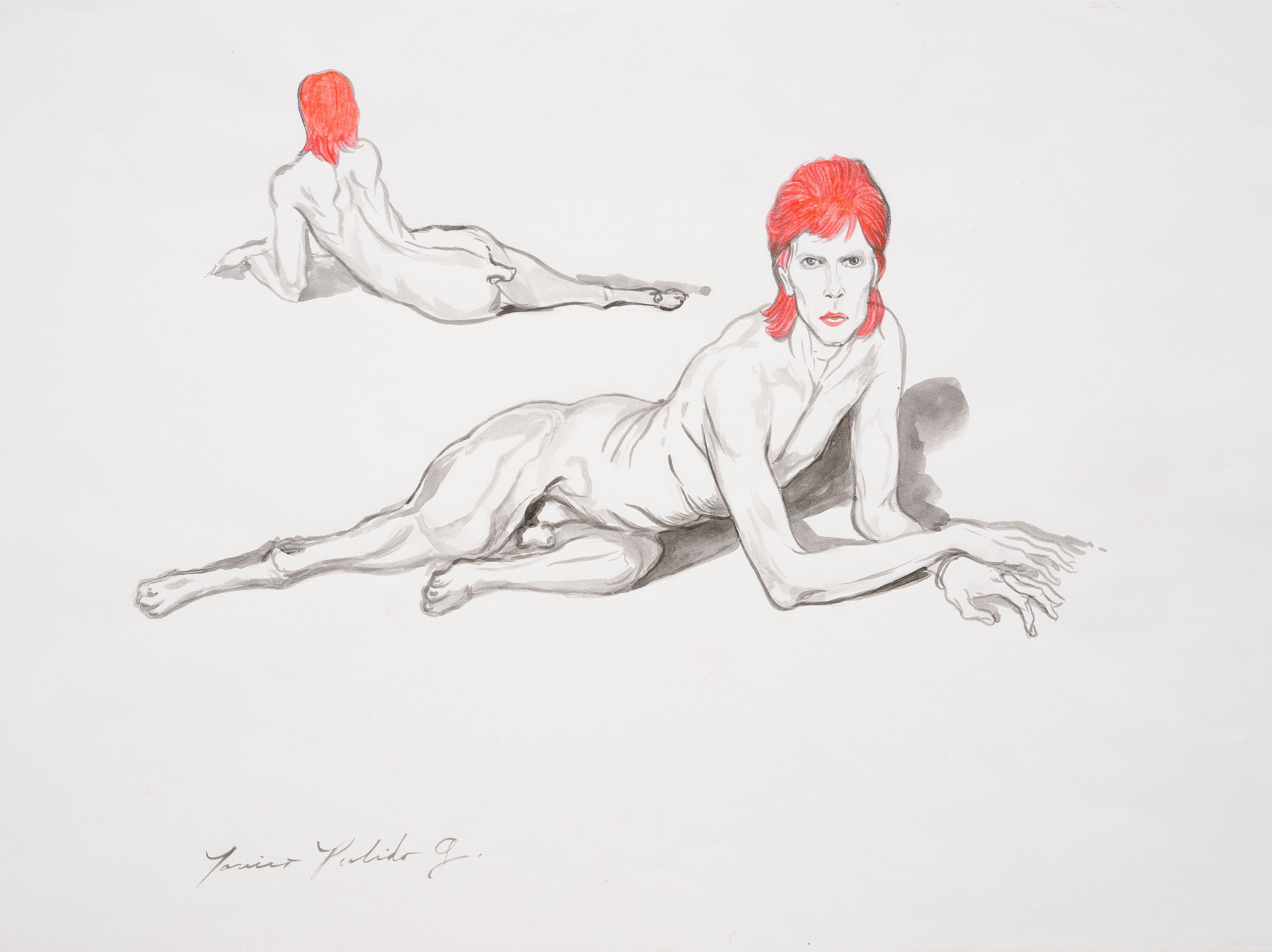 Concepts such as anthropomorphism, transexuality and the media simulacrum proposed by Jean Baudrillard are all present in Eat Diviness as part of a questioning of the production of a reality that is repeated in the false fiction of an industry of a system that imposes, regulates and reproduces, a kind of dialectic loop between the opposing personalities suggested by Pulido: the androgynous and ethereal figure of David Bowie and the decadent and outré transvestite figure of Divine. Cosmo Epiphany proposes a series of questions on contemporary culture. What are the psychopathologies of everyday life and the social imagination produced by the media that have affected the processes of economic, social and political restructuring in cultural construction, the definition of art and the psychological operation of individuals? How do these cultural changes combine with the modes of behavior and codification of identity and belonging?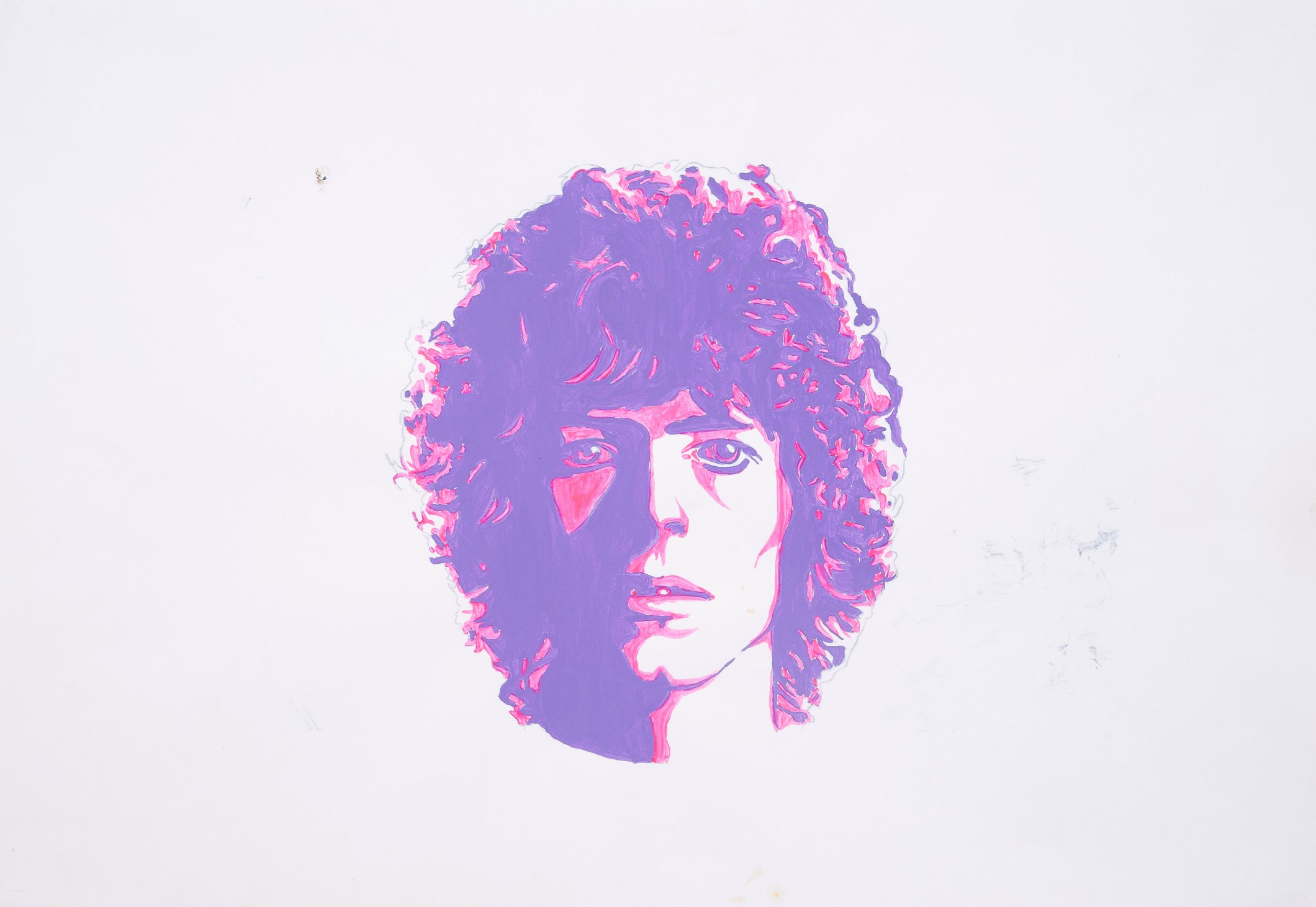 Artist: Javier Pulido MonsterTrucK!!! (Mexico, 1980)

Curators: Cuauhtémoc Medina and Cecilia Delgado

Publication
Cosmo Epiphany
Authors : Cecila Delgado y Javier Pulido MonsterTruck!!!
Language : Spanish & English
Editor: MUAC-UNAM
Price: $110