back to exhibitions
Doris Salcedo
Plegaria Muda

Born in Bogotá, Colombia, Doris Salcedo is an artist known internationally for her work that makes reference to the political violence as agent and system that, universally, coactions in the social fabric.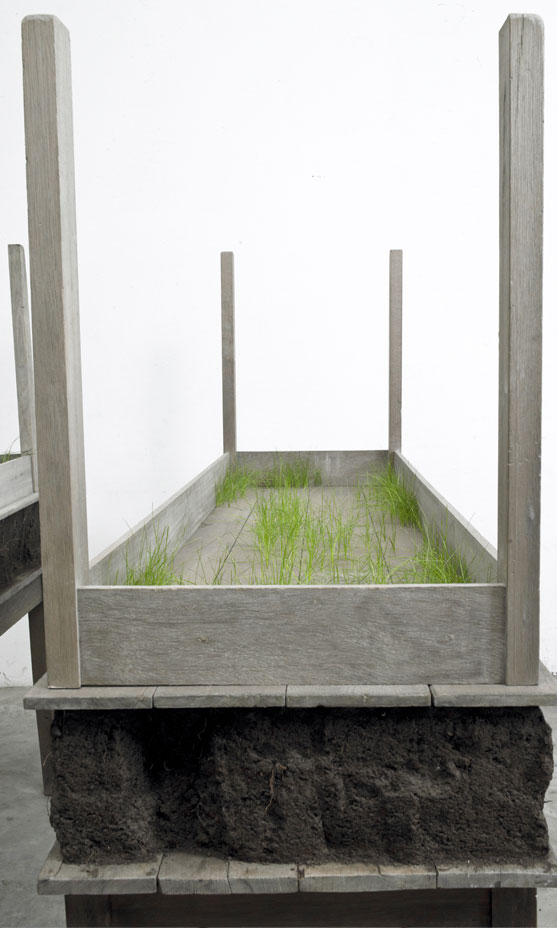 Her work, mostly monumental in scale, stems from research based on encounters and interviews with people victimized by these forces or suffering the loss of family members, with the objective of recovering experiences of whom systematically have been ignored by the official history, their pain being the fundamental axis of her work.

She earned a BFA at the Universidad Tadeo Lozano in Bogotá, and an MA from New York University. Her work has appeared in major exhibitions in many artistic events, international museums and galleries, among them the MOMA, New York and the Tate Modern, London.

Plegaria Muda (Mute Pryer) is an installation commissioned by The Calouste Gulbenkian Foundation (Lisbon) and The Moderna Museet, Malmö (Sweden) that in its largest manifestation, the work comprises 166 units, with each individual unit consisting of two tables and a section of earth. Each unit is approximately the length and with of a standard coffin. The show at the MUAC presents 96 units.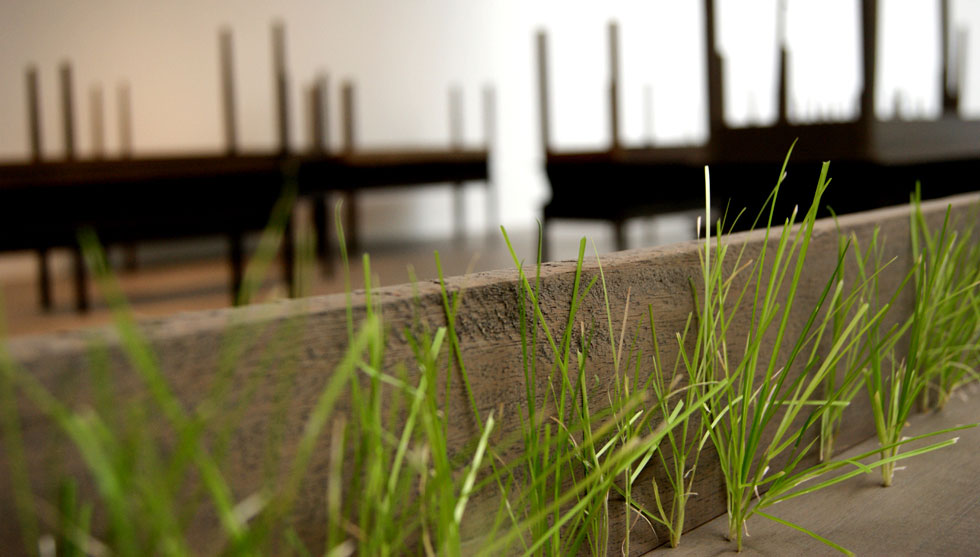 Artist: Doris Salcedo (Colombia,1958)
Curator: Isabel Carlos
Associate curator: Alejandra Labastida