back to exhibitions
The South Nevers Dies
The Tlacolulokos project sees itself as a platform for the circulation of knowledge on the basis of autonomy, mutual support and collective work. Its line of production starts out from research and critical analysis on the subject of violence in tourist sites, the transformation of traditions and the interaction of these with the entities that mingle with the folklore of the Mexican south.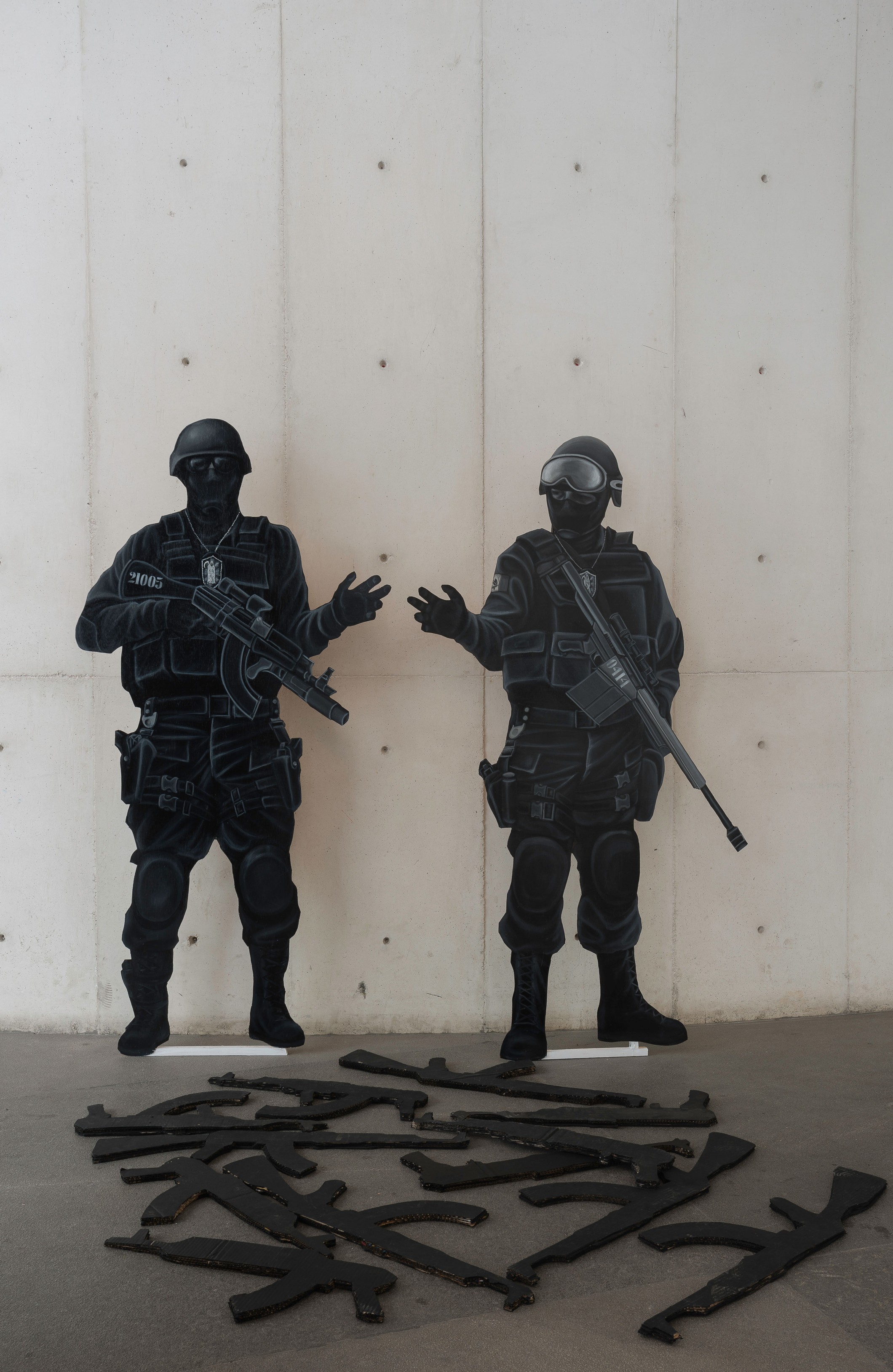 The collective aims to bring to light a discourse on double standards and social cynicism, hybrid forms of coexistence and development of identities that emerge midway between the local and foreign on the basis of a questioning of cultural practices that idealize and reaffirm a hegemonic discourse that avoids, at all costs, critical analysis of cultural commerce, tourism, violence and politics. This affects one of the states that, on the one hand is among the least developed in Mexico, while on the other is one of the most heavily promoted and visited by domestic and international tourists.

The creation and adoption of codes of behavior in different "marginal" contexts is one of the strategies used by this collective to produce art—objects, murals or audiovisual installations—imbued with "folkloric" elements blended with representations of the violence, crime, Santeria, social disintegration and tourist debauchery that take place in Oaxaca and show the other side of the so-called "paradise cities."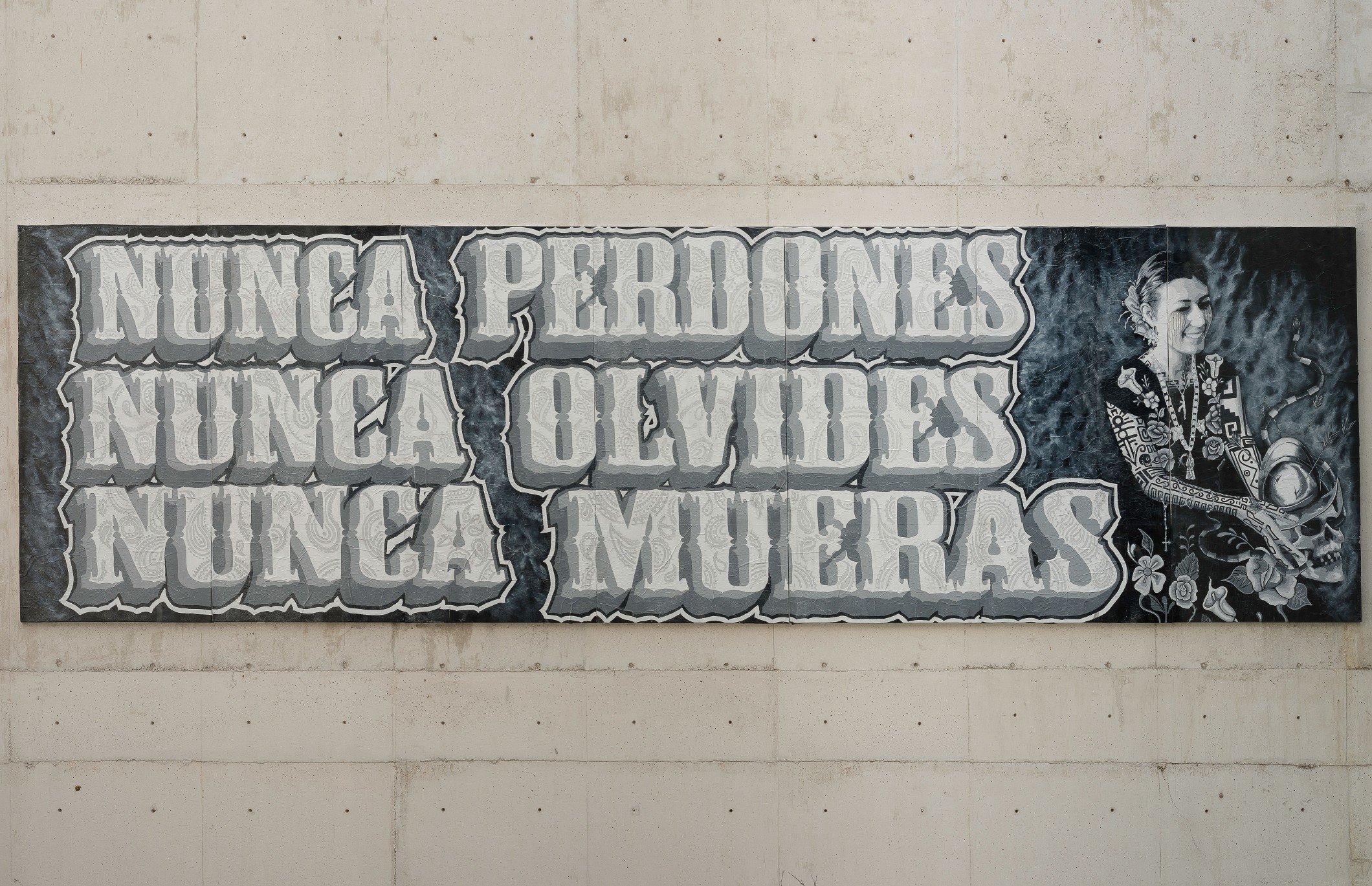 Tlacolulokos (Tlacolula, Oaxaca, 2009)
A self-taught group comprising Darío Canul (1984), Cozijoesa Cernas (1992) and Eleazar Machucho (1993), who having studied the program of Contemporary Art Specialization Clinics (CEACO) at La Curtiduría – under the direction of Edgardo Ganado Kim, Mónica Castillo and Naomi Rincón Gallardo – set up as a collective that explores different supports and techniques ranging from murals, easel painting, printmaking and objects, to video and sound works, all with the goal of carrying out the conceptualization and production of their work.

Artist / Tlacolulokos (Mexico, 2009)
Curators / Cecilia Delgado and Amanda de la Garza
Project in collaboration with the Museo de Arte de Zapopan (MAZ) and the Museo Amparo de Puebla.

Translation: Fionn Petch, Celorio Morayta, servicio especializado de idiomas

Publication
El sur nunca muere
Authors : Cecilia Delgado, Amanda de la Garza et. al.
Language : Spanish & English
Editor: MUAC-UNAM
Price: $90