back to exhibitions
Fernando Bryce
Drawing modern history

Over the past decade Fernando Bryce has produced a vast corpus of work that forge new forms of representation of historical memory.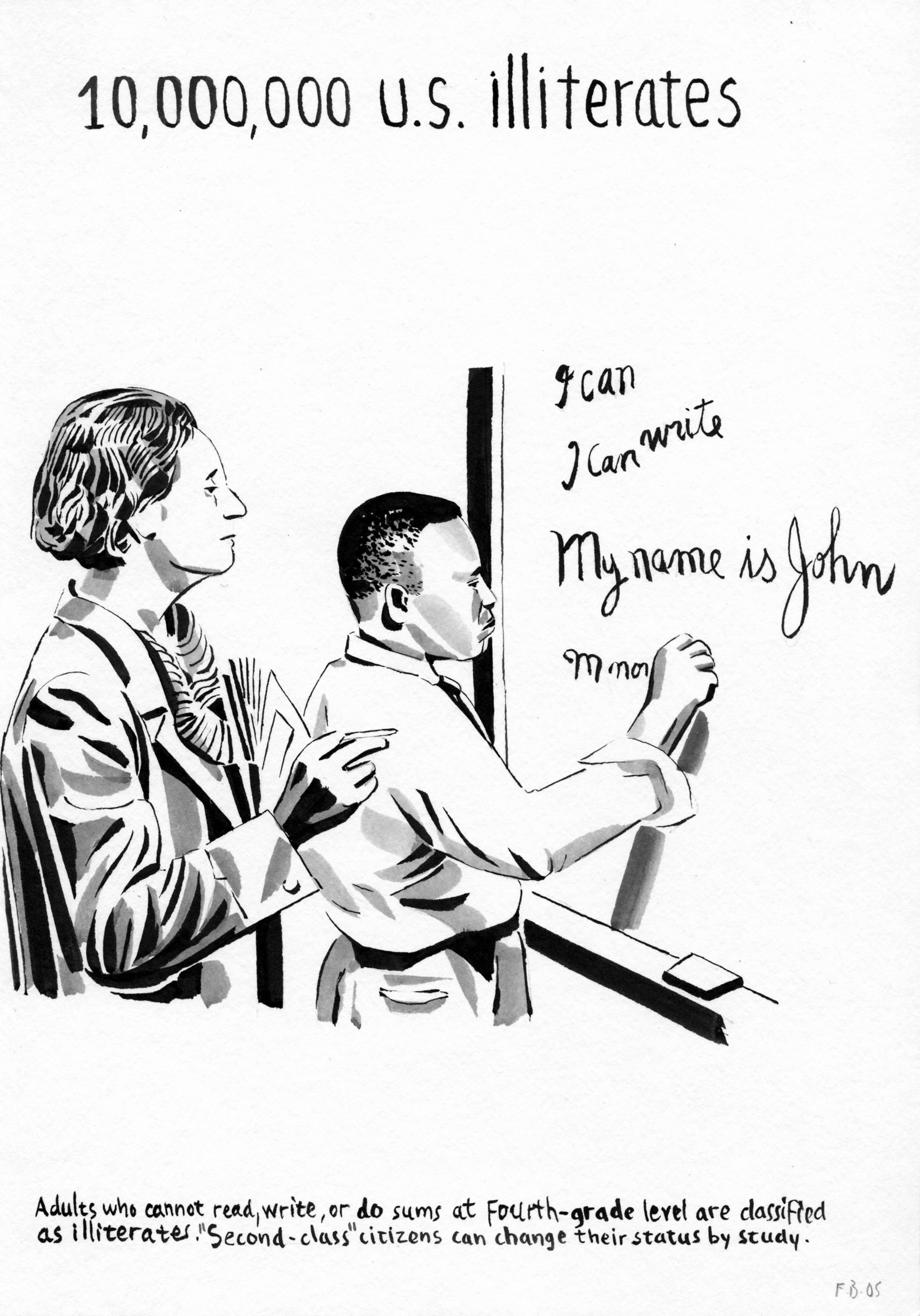 His method, which he early defined as "mimetic analysis", is based on the careful copy of official documents, press images, political propaganda and advertisements so as to form large series of ink drawings that focus on power relations and their mediatization in twentieth-century history.

Through the basic play of re-presentation (in the most literal sense of showing again), by copying or the simple mise en scène of documents and objects, Bryce uses appropriation, parody and irony as weapons to expose the prejudices underlying commonly accepted official discourses.

This exhibition brings together for the first time the greater part of the artist's most ambitious series. In Bryce's early works, produced between Berlin and Lima at the end of the 1990s, the artist explores diverse approaches to the representation of the local context and its history through images drawn from mass media. There are the first freehand drawings in black ink, that announce the artist's later graphic style, as well as Cronologías (1997-1998), a series that reveals Bryce's interest in more extensive works that construct their meaning through accumulation.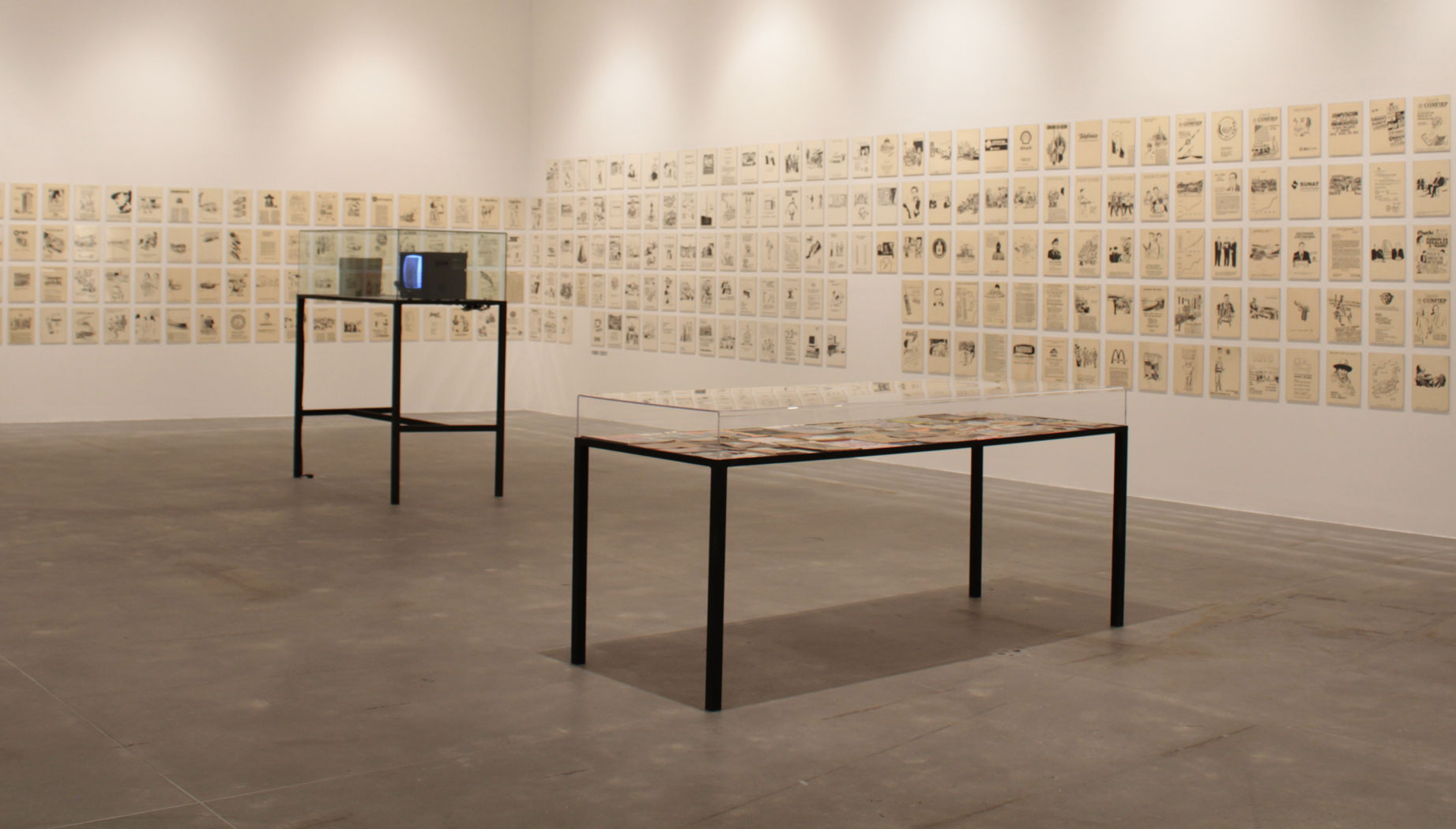 Museo Hawai (1999), a vitrine turned into a cabinet of printed matter curiosities, gave form to what Bryce then termed "Hawai thought", a critical system of collecting that plays on the ironic juxtaposition of images.

These early explorations lead to the formulation of the system on which his work would be based, the method of "mimetic analysis", that would culminate in Atlas Peru (2000-2001), an ambitious series of close to five hundred drawings that tell a visual history of twentieth century Peru.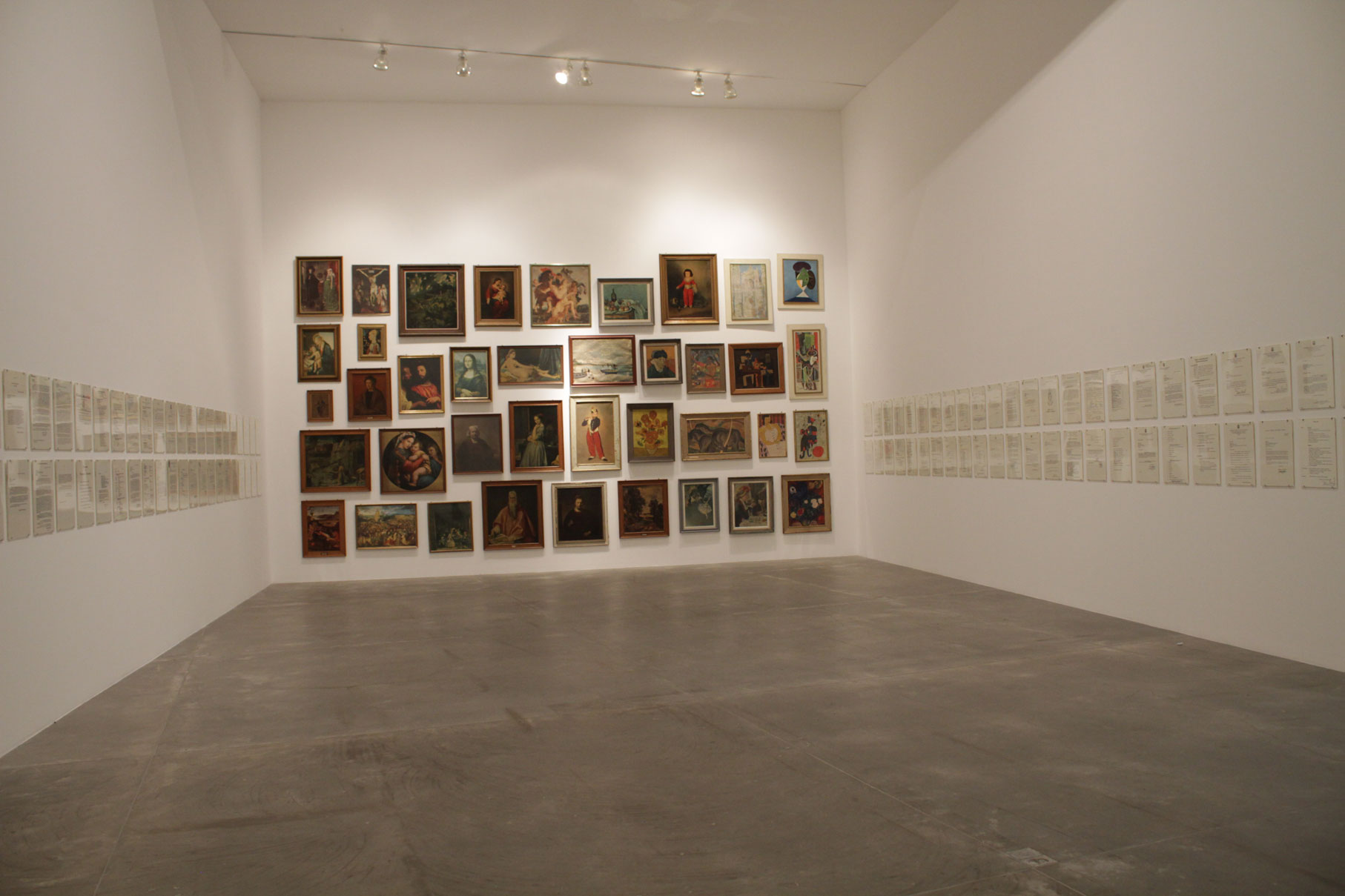 Visión de la pintura occidental (2002) will also be one of the most incisive works from this period, an installation that makes an ironical commentary on the precarious nature of the art system in Peru, as well as on the ambivalent relation of the local scene with the great European pictorial tradition and the very category of art.


Artist: Fernando Bryce (Peru, 1965).
Curators: Natalia Majluf y Tatiana Cuevas
Associate curator: Cecilia Delgado Masse