back to exhibitions
Lance Wyman
Coming & going. Lance Wyman: Urban Icons

Over the past five decades, the figure of Lance Wyman has been a keystone in contemporary design, and his work has established itself as a fundamental element for understanding the visual culture of the present day.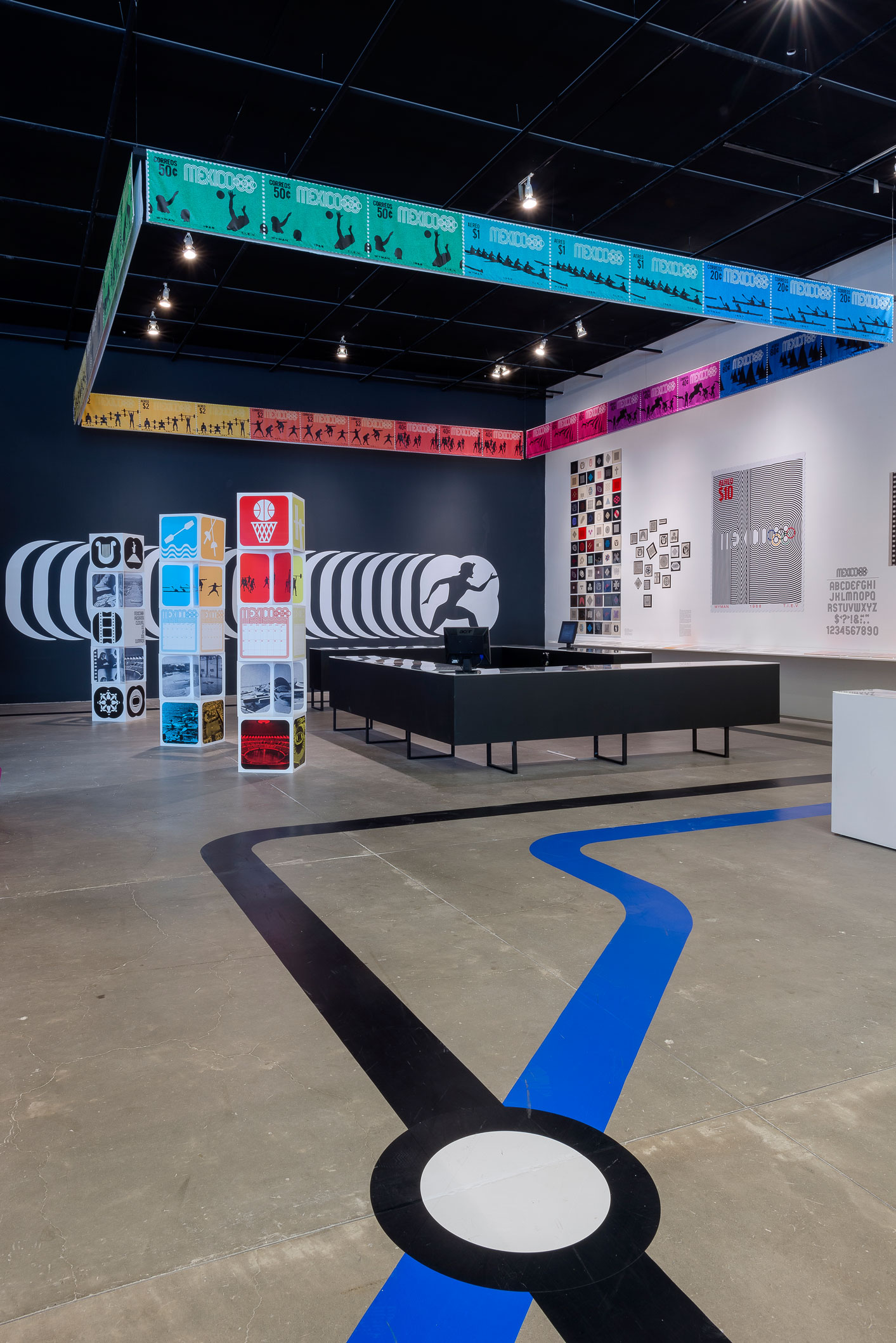 Widely recognized, the work of Wyman starts out from a singular dialogue established by the designer with the sociocultural context in which each of his projects is inscribed. Each icon, each line, each image, responds to an intense exchange with its surroundings, resulting in a visual grammar that is closely connected with the local reality and that is strongly rooted in the collective imaginary of the place.

Return Trip is the first solo exhibition on Lance Wyman to present an overview of his work. The curatorial approach focuses on the central axis of his work: design as an urban proposal. The presence of his icons persists in the Mexican social, cultural and urban imaginary, and his work marked a watershed in the history of design in this country.

For this exhibition, organized by the MUAC, projects were chosen that have influenced the visual identification of urban life in Mexico and the wider world, including furniture, sketches, photographs and statements that offer insight into the creative process of abstraction and research that Wyman engages in to find a solution to each of his projects.
La presencia de Wyman en México se inserta en un periodo de acelerada transformación en la traza urbana y un notable crecimiento de la ciudad que corresponde al llamado "desarrollo estabilizador". Interesado en proyectar una imagen de progreso y modernización, el Estado promovió el auge del automóvil así como la construcción de importantes obras arquitectónicas y vías de comunicación como el Viaducto y el Periférico que sin duda transfiguraron la fisionomía de la metrópoli. Lance Wyman llegó a la ciudad de México con el objetivo de participar en el concurso internacional para el diseño de la iconografía de los Juegos Olímpicos de México 68. Wyman contaba con una sólida experiencia en el campo del diseño gráfico e industrial al formar parte de la oficina de George Nelson, quien es considerado padre del diseño industrial del estilo internacional americano e importante colaborador de la firma de Herman Miller.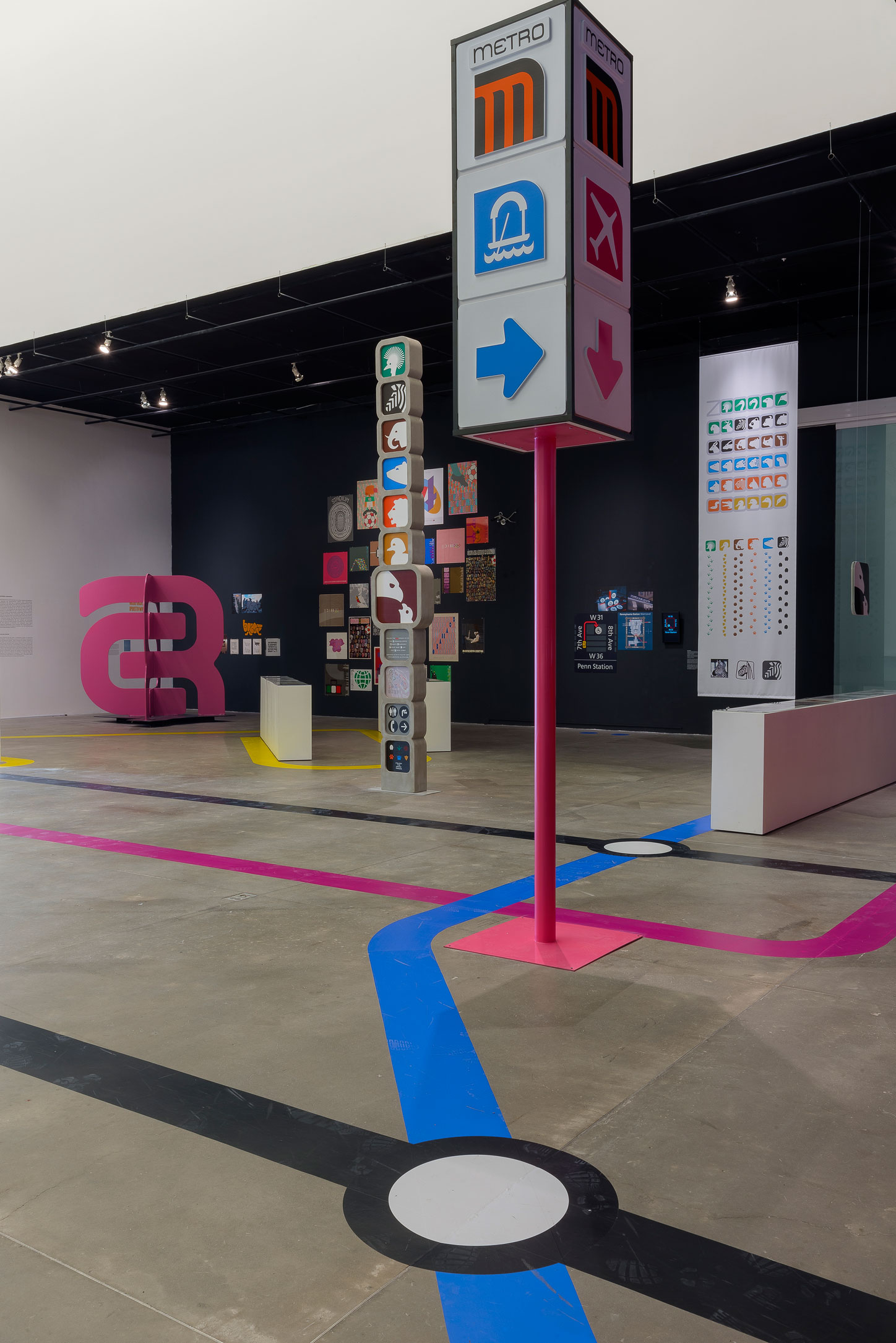 Wyman's presence in Mexico was part of a period of rapid transformation in the urban fabric and striking growth in the city that resulted from the so-called "stabilizing development." Seeking to project an image of progress and modernization, the state promoted the use of the automobile, and the construction of major architectural and infrastructure works such as the Viaducto and Periférico urban highways, which dramatically altered the physiognomy of the metropolis.

After the Metro, Wyman continued to work in Mexico on numerous projects including the Mexico World Cup 1970, and the creation of logos for private industries and institutions such as the Camino Real Hotel, HYLSA, Peñoles, the Presidente Chapultepec hotel, deTodo supermarket, La Moderna pastas, Vanity, the Marco Museum in Monterrey, and the Papalote Children's Museum.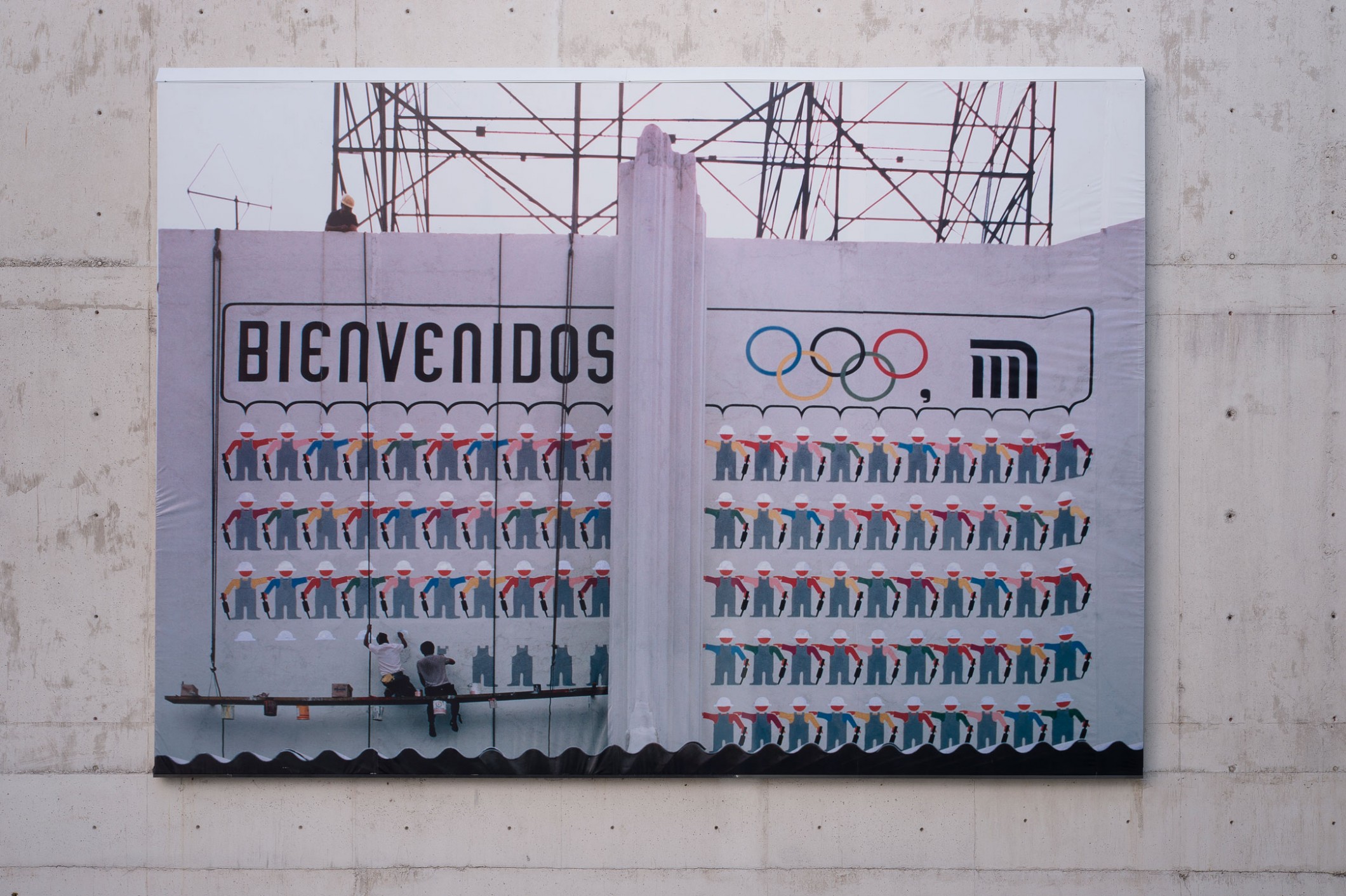 This exhibition aims to address the scope and influence of Wyman's graphic work in the urban environment beyond Mexico, where his icons and signs have became urban reference points that enter the collective imaginary. Wyman has succeeded in establishing an ongoing medium of communication through his icons, which have become a clear demonstration of how an image is capable of communicating a specific, effective message with the minimum number of elements.

Artist: Lance Wyman (Newark, New Jersey, 1937)
Curator: Pilar García
Publication
Lance Wyman
Authors : Pilar García, Lance Wyman, Felipe Orenzans
Language : Spanish & English
Editor: MUAC-UNAM
Price: $110