back to exhibitions
Laura Lima
The artwork of Laura Lima takes the body as its starting point, and integrates it as a material potential and as an object of knowledge and sensibility, as just another element in the configuration of the work in space.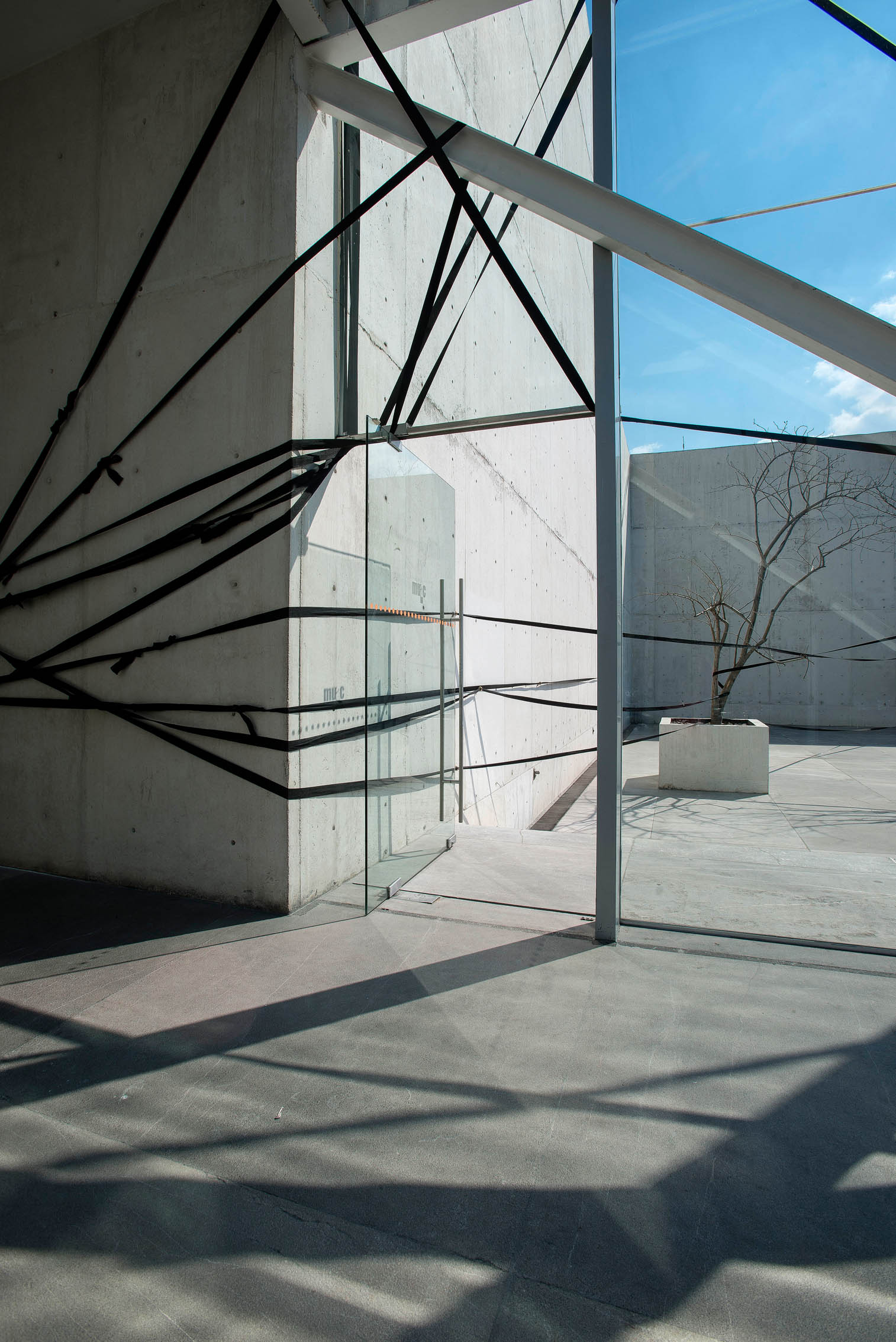 She produces living works in which the gesture takes on scale within the context of the installation. Rather than fitting pre-established categories such as the performance or the happening, Lima is interested in the "carnality" not only of living beings, but of things and the world. This is the basis of her glossaries such as her formula
H=c–M=c[Hombre=carne/Mujer=carne] which since 1995 has generated a series of paradoxical works that reflect on the forms and meaning of the body in contemporary life.


Part of the same series, the work
HcMc–Puxador [HcMc–Jalador] joins For the love of dissent with the aim of challenging the meaning of the room as limitation and condition of the exhibition space. As such, the body does not follow a narrative, but rather activates the work to generate a displacement towards the exterior, revealing the height, distance and tension between the human scale and the dimensions of the building, while directing our attention to the landscape around the museum.
This project takes part of Sexta Sur, a new curatorial program that brings together four solo exhibitions each year by emerging artists from both Mexico and abroad, with the aim of creating a platform for alternatives and experimentation that enables a flow of divergent and spontaneous interventions that form an authentic dialogue.

Artist: Laura Lima (Brazil, 1971)

Co-produced with the Museo Amparo de Puebla
Publication
Laura Lima
Authors : Cecilia Delgado Masse, Alejandra Labastida
Language : Spanish
Editor: MUAC-UNAM
Price: $150