back to exhibitions
Nicolás Paris
Resistance Exercises

This project inaugurates the Experimental Teaching Space, a new research platform at MUAC aimed at building links between curating and art mediation. This space enables us to broaden the field of reflection, study and action, regarding the multiple connections between museum, community, experience and knowledge.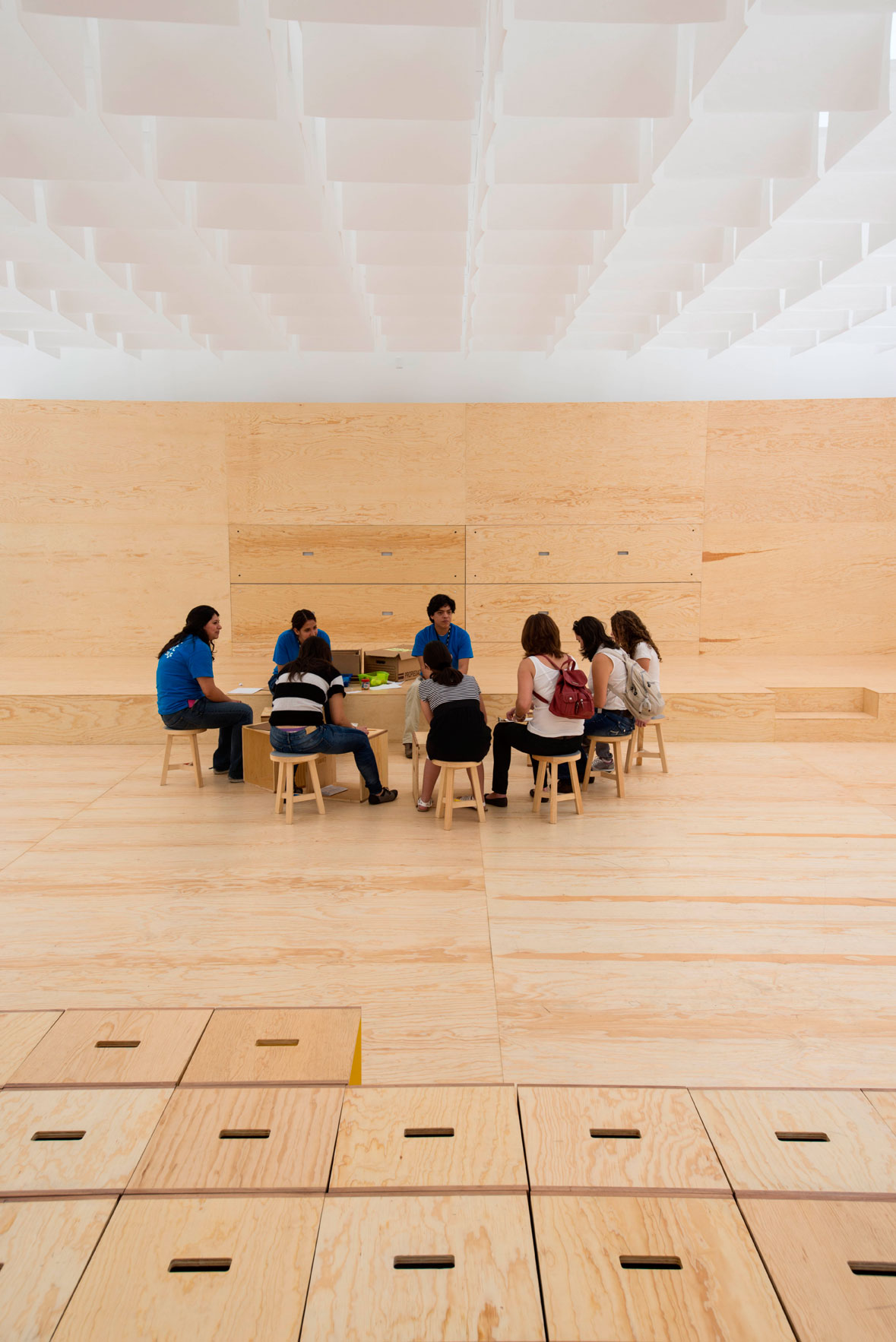 Together with the artists, we seek to generate educational and research processes and make them visible through exhibitions and a series of parallel activities that make it possible to create new forms of collaboration and exchange between the public, special guests and the museum's team.

As Nicolás Paris remarks "The challenge is to construct an extraordinary place, like a mirror of society, that provides the Museum's education team with the opportunity to find strategies for communicating the catalyzing potential of art, and provides visitors with the opportunity to establish connections, using art as a tool".

The exercises of resistance – which will take place in an architectural space designed specifically by the artist for rooms 7 and 8 – suggest four working guidelines aimed at different audiences:

Art mediation school: Training workshops for the MUAC's public programs team and other related institutions with the aim of empowering the word as a generator of ideas, references, metaphors and starting points for future projects.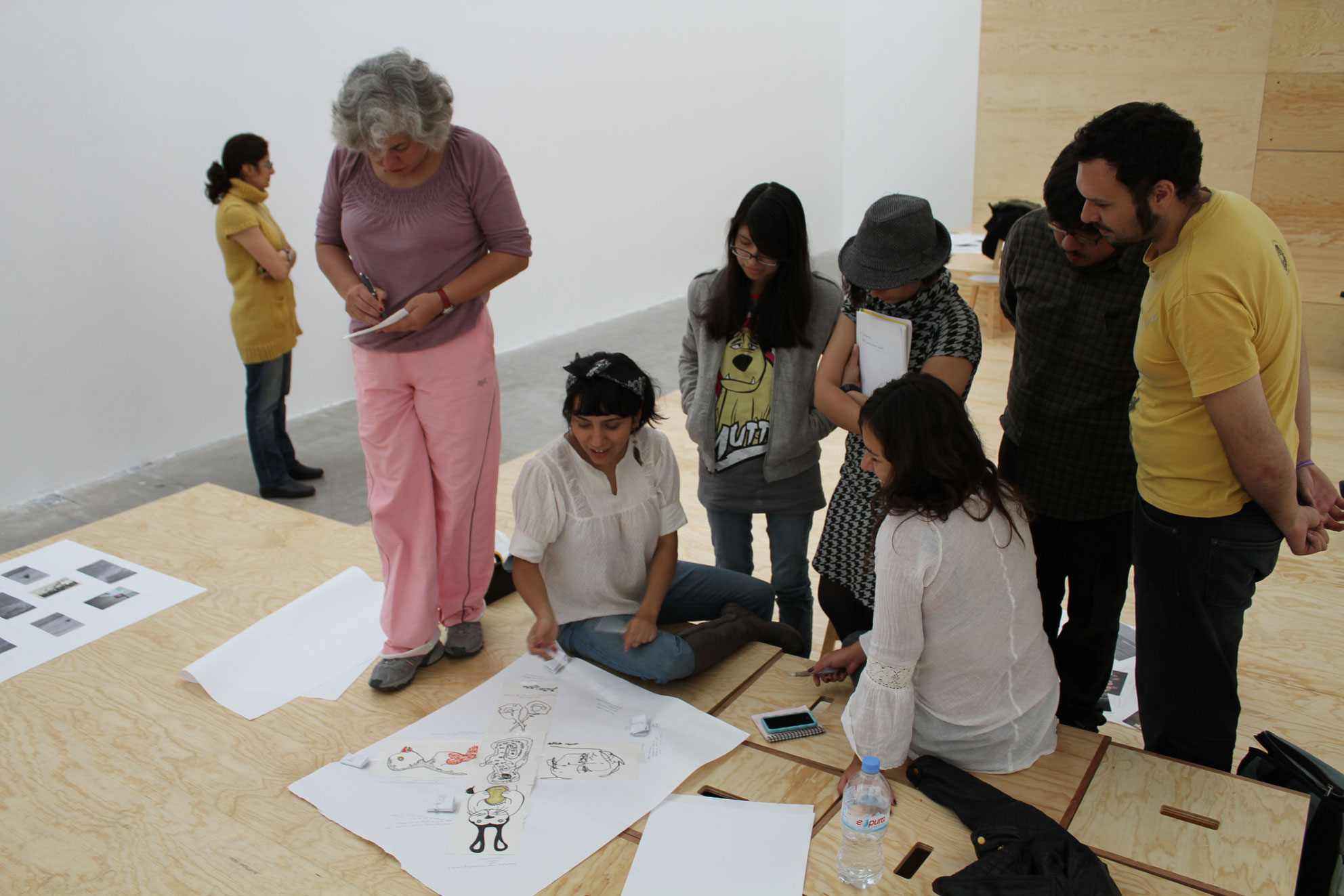 Teachers' school: support for the creation of classroom projects with schoolteachers.

Laboratories: Weekly work, study and speculation groups for young students. Together with guests – teachers, artists, architects, thinkers – from Mexico City, these groups will focus on a range of subjects and the sharing of working methods with and in the Museum.

Para-exhibitions: Small, temporary exhibitions proposed by the artist that include teaching materials and study cases in Mexico. They also present a series of drawings by Nicolás Paris that reinterpret the publications.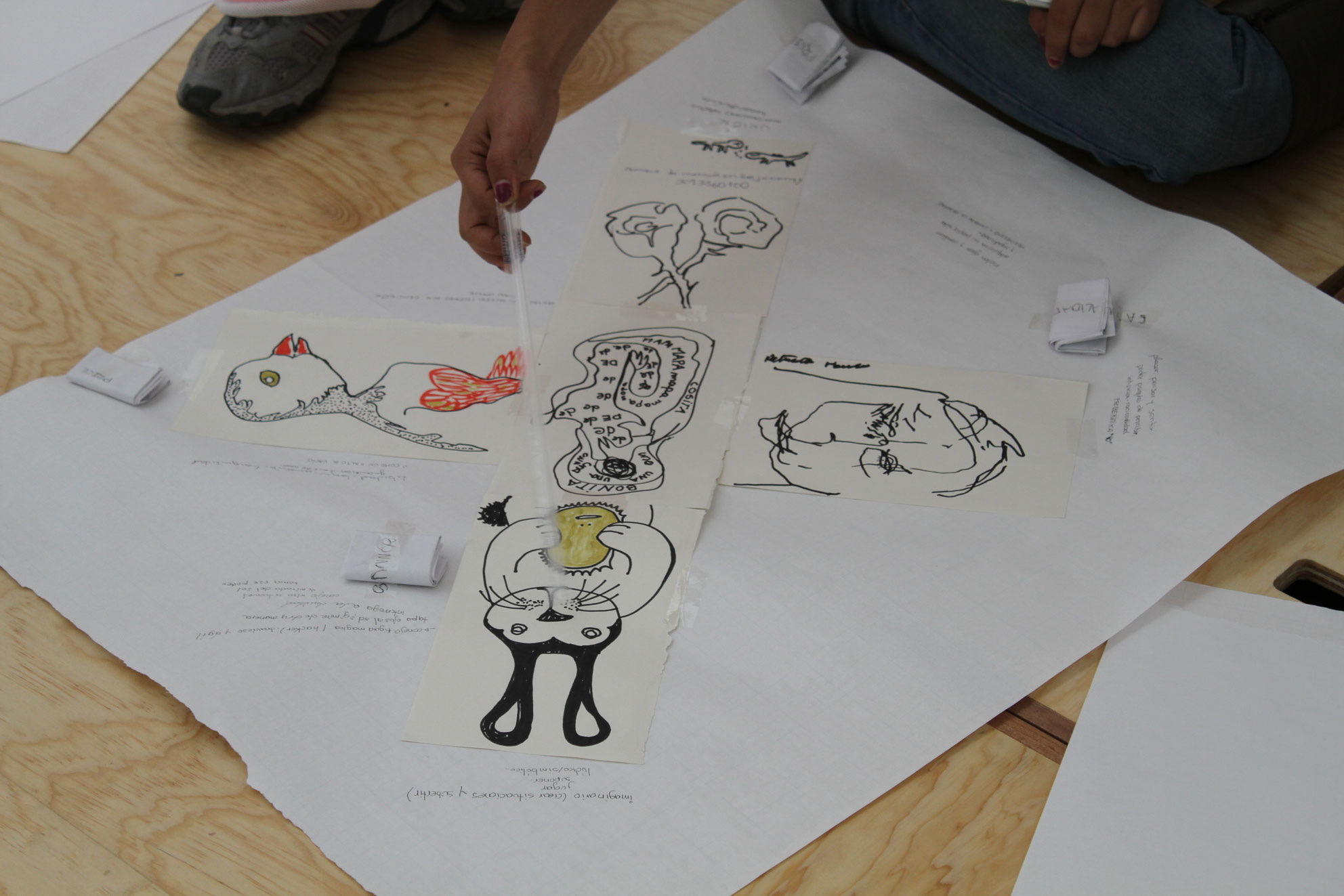 Artist: Nicolás Paris (1977, Colombia)
Curator: María Inés Rodríguez
Associate curator: Cecilia Delgado Masse

Site-specific project in collaboration with MUAC's Public Programs