back to exhibitions
Sarah Minter
Rotating Eye. Images in Motion 1981-2015


Sarah Minter is one of the pioneers of experimental film in Mexico, despite the male dominance of the genre. Emerging from a period of experimentation with stage work that left a powerful impact on her,[1] she decided to adopt the moving image as her principal language, a journey she embarked upon in the early 1980s and one she continues to pursue today.

Her preference for video arises from a need for a flexible, practical and inexpensive medium that affords freedom when it comes to production and editing, something that traditional film does not provide. Minter is a key player in the development of video art in Mexico not only thanks to her own output, but through her teaching and regular participation as a jury member in festivals and competitions.

Rotating Eye: Sarah Minter, Images in Motion 1981-2015 is the artist's first retrospective exhibition, bringing together 14 works (videos and video installations) accompanied by a film program featuring most of her full-length films. Her work is notable for its use of an emotional viewpoint, expressing a particular interest in the relations between the individual and the social and political world, the city, the body, and pleasure. Minter enjoys observing different kinds of everyday moments and trying to record them, sometimes to resignify them, and sometimes simply to allow the images to pass in front of her eye/camera.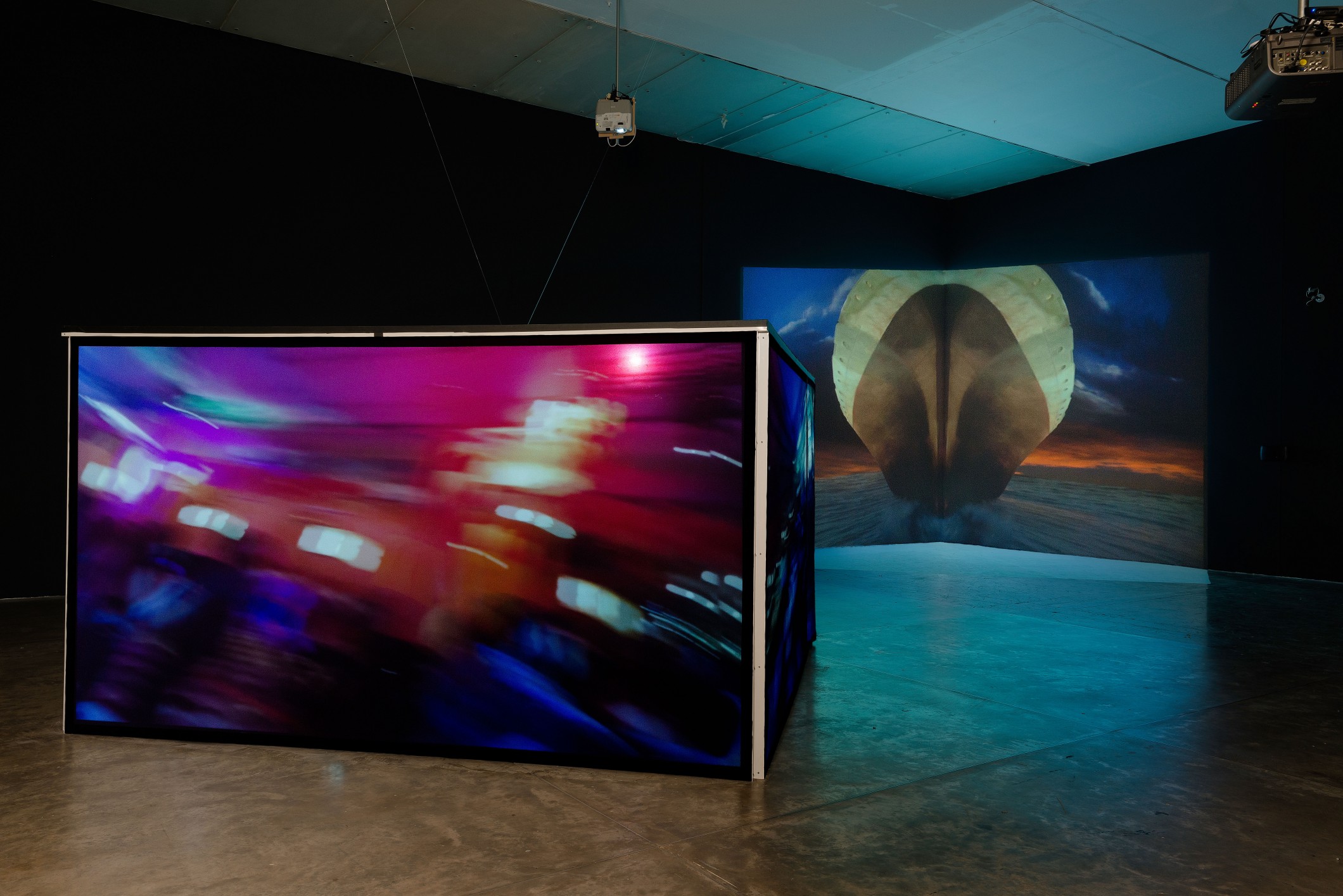 Sarah Minter (Puebla, Mexico, 1953) is a central figure in Mexican video art. She began producing 16mm films in the early 1980s, including San frenesí (1983), Nadie es Inocente (1987), Alma Punk (1991-1992) and El Aire de Clara (1994-1996). During the 1990s, in parallel to her artistic production, she embarked on a number of initiatives to promote the teaching and dissemination of video, such as "La sala del deseo" at the Centro de la Imagen and the video workshop in Mexico City's La Esmeralda art school.
[1] In Mexico Minter was part of the heterogeneous theater group led by Argentine theater director Juan Uviedo (1930-2009) who created the Theater Research Workshop (Taller de Investigaciones Teatrales, TIT) in the 1970s, during the dictatorship in that country.


Artist: Sarah Minter (Mexico, 1953)
Curators: Cecilia Delgado Masse and Sol Henaro

Translation: Fionn Petch, Celorio Morayta, servicio especializado de idiomas

Publication
Sarah Minter
Authors : Sarah Minter, Sol Henaro, Cecilia Delgado Masse, Pablo Hernández "el Podrido", Jesse Lerner, Karla Jasso, Cuauhtémoc Medina
Language : Spanish & English
Editor: MUAC-UNAM, RM
Price: $160