back to exhibitions
Sono_orografía
For Sono_orography, Carlos Iturralde undertook research into the behavior of sound in the Space for Experiments in Sound in order to emphasize the specific points marked by an absence of sound. His interest is in understanding sound in a broader sense that not only involves hearing but the whole bodily experience as a mode of knowledge of the medium. Iturralde seeks to understand the sensation of sound and how the sound waves affect the physical experience of the body.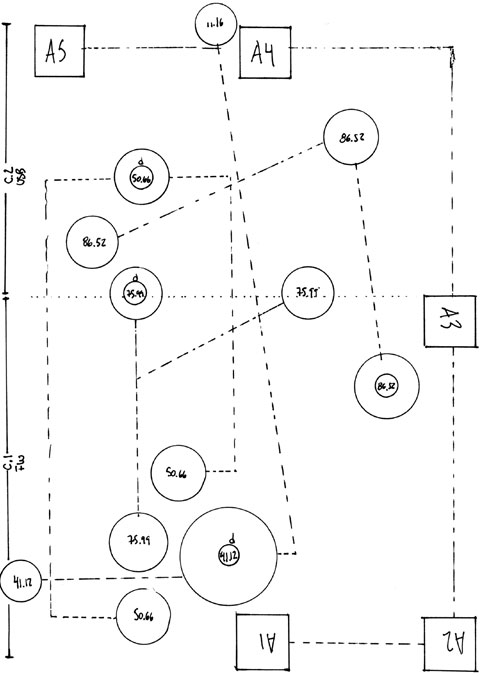 One of the principles of the acoustic treatment of the Space for Experiments in Sound is to minimize the reverberation caused by the work performed here; that is, for the sounds that comprise the artwork to reach the ears of visitors to the space in as pure a form as possible. The aim to avoid the sounds being distorted by bouncing off the walls, floor and ceiling and losing the original clarity intended by the artists and composers.

The result of the information obtained through modal analysis allowed him to identify specific frequencies and intervene in the space in such a way that its characteristics emphasize these qualities. Thus, Sono_orography is a reactive installation that responds to the movement of the visitor and to the behavior of sound within the space itself. The work (re)traces a kind of orographic cartography that responds to the information about the visitor that is gathered by sensors, which choose and create new sound landscapes.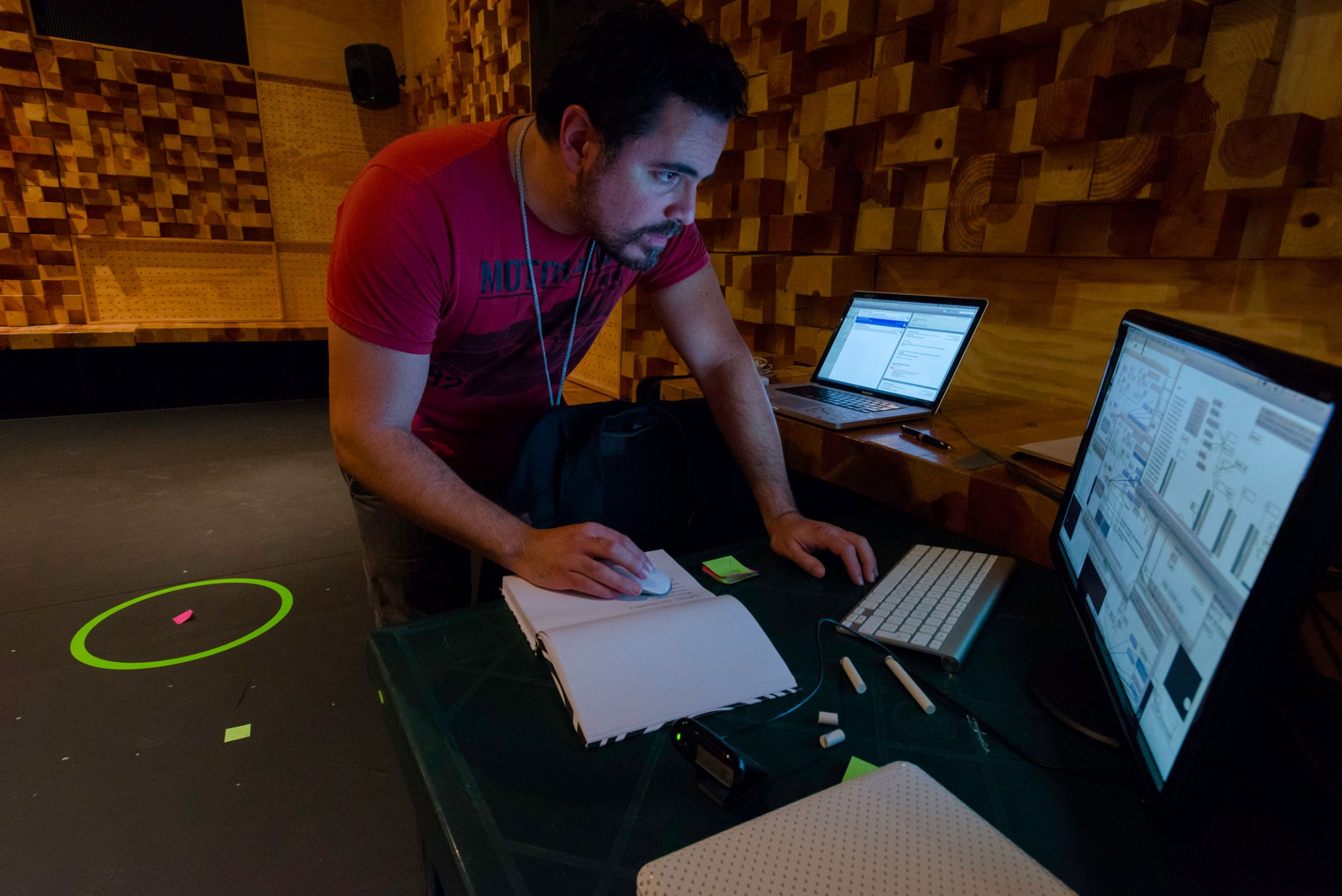 Carlos Iturralde
Guided by reflection on sound, Iturralde's art encompasses interdisciplinary, instrumental, and electronic work as well as improvisation, and is inspired by the transitory, impossibility, error and negation. He has won awards such as the Impuls award (Austria) and has received scholarships from the "Young Creators" and "Study Abroad" programs of the National Arts Fund (FONCA). He is currently a member of the National System of Artists.

Artist: Carlos Iturralde (Ciudad de México, 1976)
Curator: Cecilia Delgado Masse
Reactive multichannel sound installation, 2014
Publication
Sono_orography
Authors : Carlos Iturralde, Cecilia Delgado Masse, Marco Morales Villalobos, Fermín Andrade
Language : Spanish & English
Editor: MUAC-UNAM
Price: $80