back to exhibitions
The Lost
The Lost is based on fragments and surviving stills of a film left unfinished by the rise of the Nazi regime, shot in Berlin in the 1930s. From 2011 to 2013 Reynold Reynolds worked on recovering, restoring, and completing this film, in a reflection on perception, on modes of appropriation, verisimilitude and the medium of film.

Almost all the scenes created by the artist were filmed before a live audience in galleries across Europe and the United States, including Haus der Kulturen der Welt, the Sprengel Museum, the DB Museum in Nuremburg and Koblenz, Akademie Schloss Solitude, GalerieZink in Berlin, the Christopher Grimes Gallery in Los Angeles, Déjà-vu/Nosadella.Due in Bologna.

The principal plot of The Lost, shot in black and white, presents a cabaret called Troika inhabited by young actors, dancers, artists and musicians from the viewpoint of a young English writer, Christopher Isherwood, who comes to Berlin and stays there. During his stay, Christopher comes to terms with his homosexuality, and witnesses mystical experiments concerning the boundary between life and death. In this experimental context, the cabaret is threatened by the rising power of Nazism and "respectable" bourgeois society that sees their activities as immoral.

The title makes reference in broad terms to all that is lost in time from a specific historical context. The character of Isherwood is based on a real author of this name who intended to write a novel, also of this name, but never completed it. In the same way, this film functions as a starting point for Reynolds' project. In particular, it refers to all that was lost in Nazi Germany and its consequences for the twentieth century.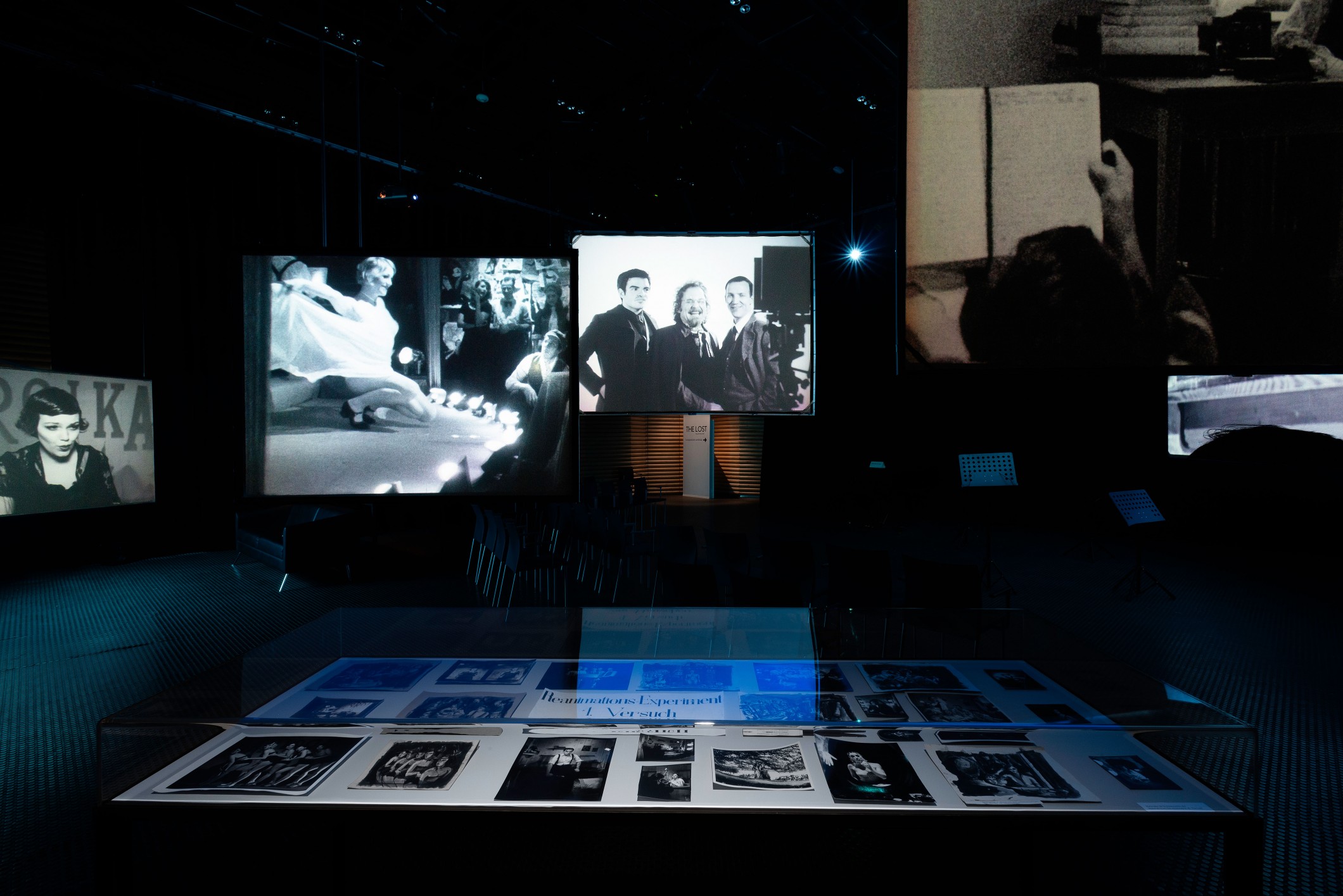 It is in this context that the cabaret acquires relevance, representing as it does, in opposition to one of the worst "states of exception" in history, a space of experimentation and freedom of expression, with an audience that is not dependent on commercial considerations or norms of cultural consumption. This is a situation that Reynolds sought to repeat in the conditions under which the work was produced, inviting spectators to participate during shooting, blurring the distinctions between artist, artwork, spectator and cultural institution.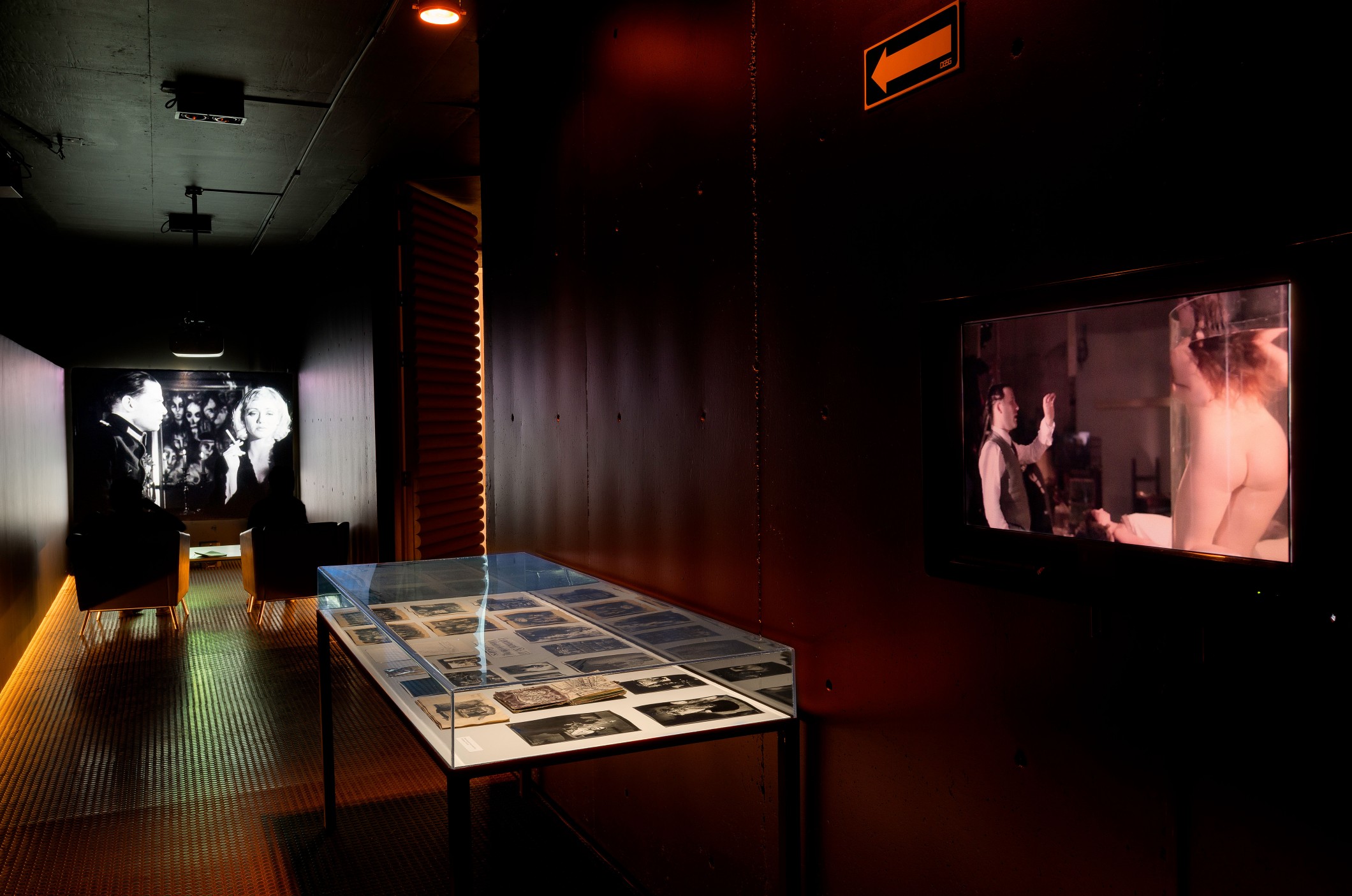 Reynolds' practice is centered on exploring the specificities of the medium of film. He works in 16 mm, but unlike many artists who are returning to analogue methods and take an almost fetishistic approach, Reynolds deals with the medium in an unrestricted manner, creating a dialectic between the emulation of sound and visual effects of old films and the digital resolution of today. The final result is a 7-channel video installation that avoids a linear narrative sequence, instead fostering spatial and temporal fragmentation. All these operations to deconstruct the medium create a distance between the viewer and the subject that cultivates a space for reflection on issues of verisimilitude, the work of art, and the subject.


Artist: Reynold Reynolds (Alaska, 1966)
Curators: Alejandra Labastida and Marco Morales Villalobos

Translation: Fionn Petch, Celorio Morayta, servicio especializado de idiomas
Publication
The Lost
Authors : Ruth S. Noyes, et. al.
Language : Spanish & English
Editor: MUAC-UNAM
Price: $130