back to exhibitions
Víctor Grippo
Transformation

Víctor Grippo trained as a chemist and embarked on his artistic career in the torrid political climate of 1960s Argentina. His fascination with the transformation and regeneration inherent in nature and their alchemical power impregnate his early sculptures and installations from the 1970s.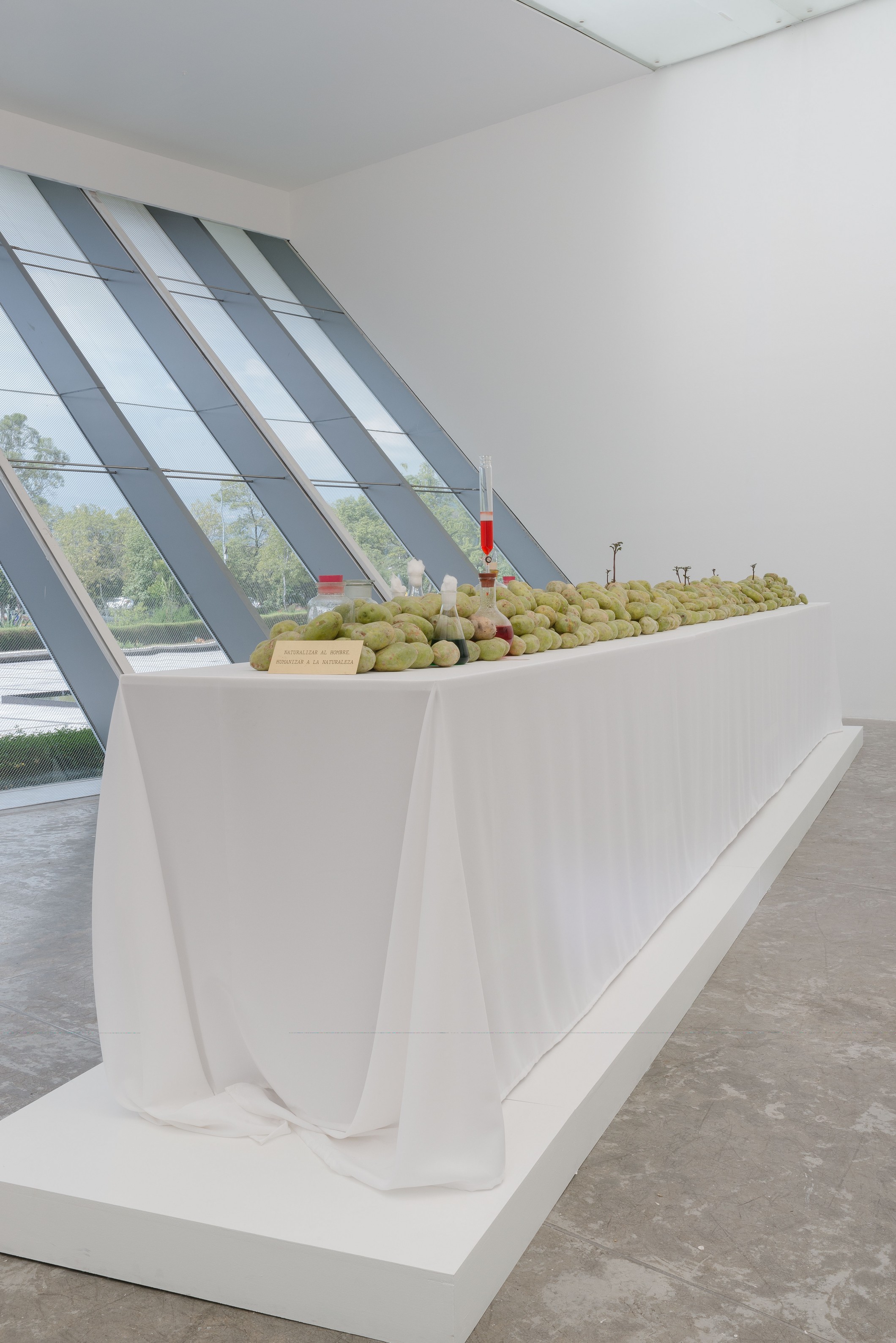 Grippo formed a friendship with the avant-garde Buenos Aires artist Ricardo Carreira, an affinity that suggests an interest in the as-yet-unnamed "Conceptualism". At the end of the 1970s Grippo was linked to the Centro de Arte y Comunicación (CAYC), and joined the Grupo de los 13, which together with Jorge Glugsberg proposed a local version of conceptual art that acquired the name "Systems Art", a conceptual, ideological and regional art. In his text "System" Grippo wrote that concretion is the result of images of everyday objects that acquire a new meaning through of the modification of certain variables: "it is a question of extracting fragments of everyday life and, through this fragment or portion, resignify it by means of the alteration of its habitual context."

Grippo's apparently hermetic work contains a poetry imbued with utopia and humanism. From the mid-1960s, in line with the dematerialization process underway among the artistic avant-garde, Grippo worked with perishable materials that formed part of ephemeral installations. He applied his manual skills to a deep knowledge of materials and their reactions. His response to technical problems was not to produce sophisticated or costly mechanisms; he was more interested in crafted, rather than industrial, solutions, as a response to the lack of resources or answers in the first world: that is, a technology of poverty.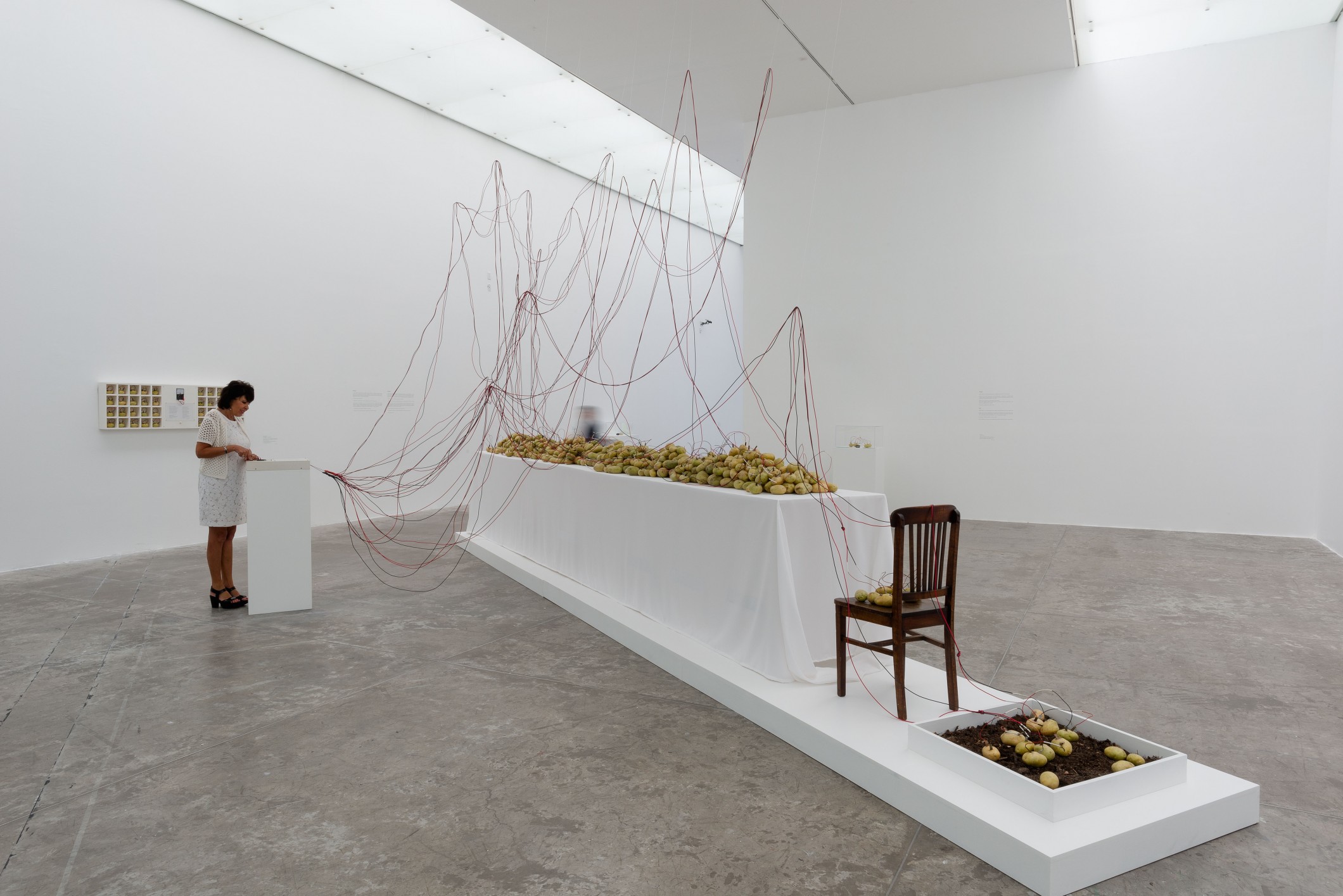 Transformation aims to offer a broad overview of the work of Víctor Grippo, running from his early work in the 1960s until 2002. The show is organized according to a chronological but non-linear sequence, based on the idea of transformation, one of the underlying principles of his artistic practice: transformation of science into art, of matter into energy, of energy into consciousness, and of death into life.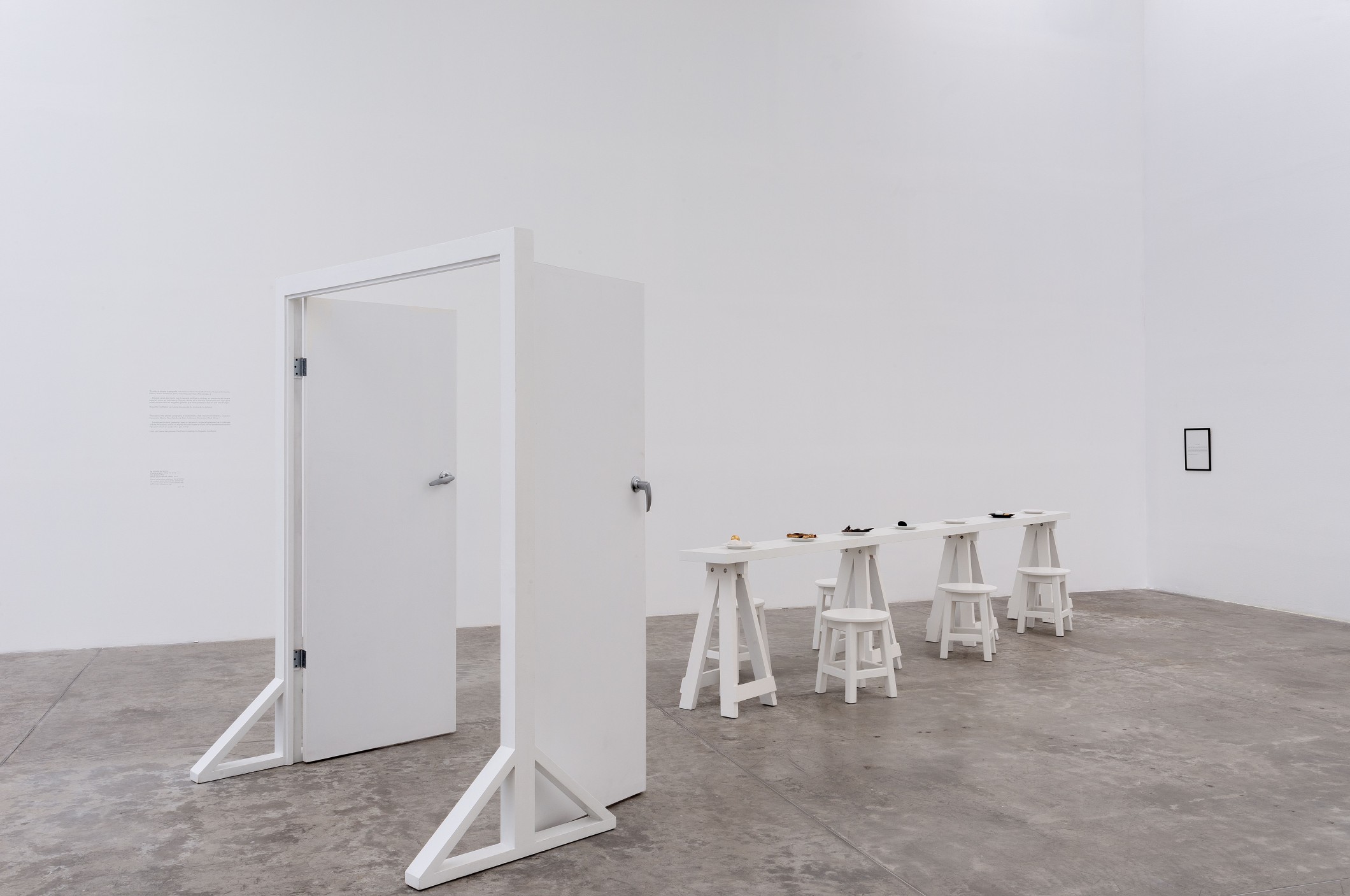 Artist: Víctor Grippo (Argentina, 1936- 2002)
Curator: Alicia Chillida

In partnership with the Centro Gallego de Arte Contemporáneo, Santiago de Compostela, Spain and the Biblioteca Luis Ángel Arango. Banco de la República, Bogota, Colombia.

Translation: Fionn Petch, Celorio Morayta, servicio especializado de idiomas
Publication
Víctor Grippo
Authors : Amanda de la Garza, Verónica Gerber
Language : Spanish & English
Editor: MUAC-UNAM
Price: $90