back to exhibitions
Sala10: Yael Bartana
The Undertaker

This film follows an obscure figure as she is leading her swarm of armed followers in a ceremonial march on the way to perform a mass burial ritual. Carrying a variety of weapons from different historical contexts, the choreographed group strides through numerous locations, eventually being guided by their leader to the burial site in which they dispose of the weapons they possess. Rather than a memorial to the dead, the group creates a human monument for the living, linked up with ghosts of the past. Addressing notions of militarism, nationhood, belonging, and memory, The Undertaker blurs the lines between fact and fiction and calls attention for the function of weapons in the perpetuation of our systems of violence, repression, and displacement.

Yael Bartana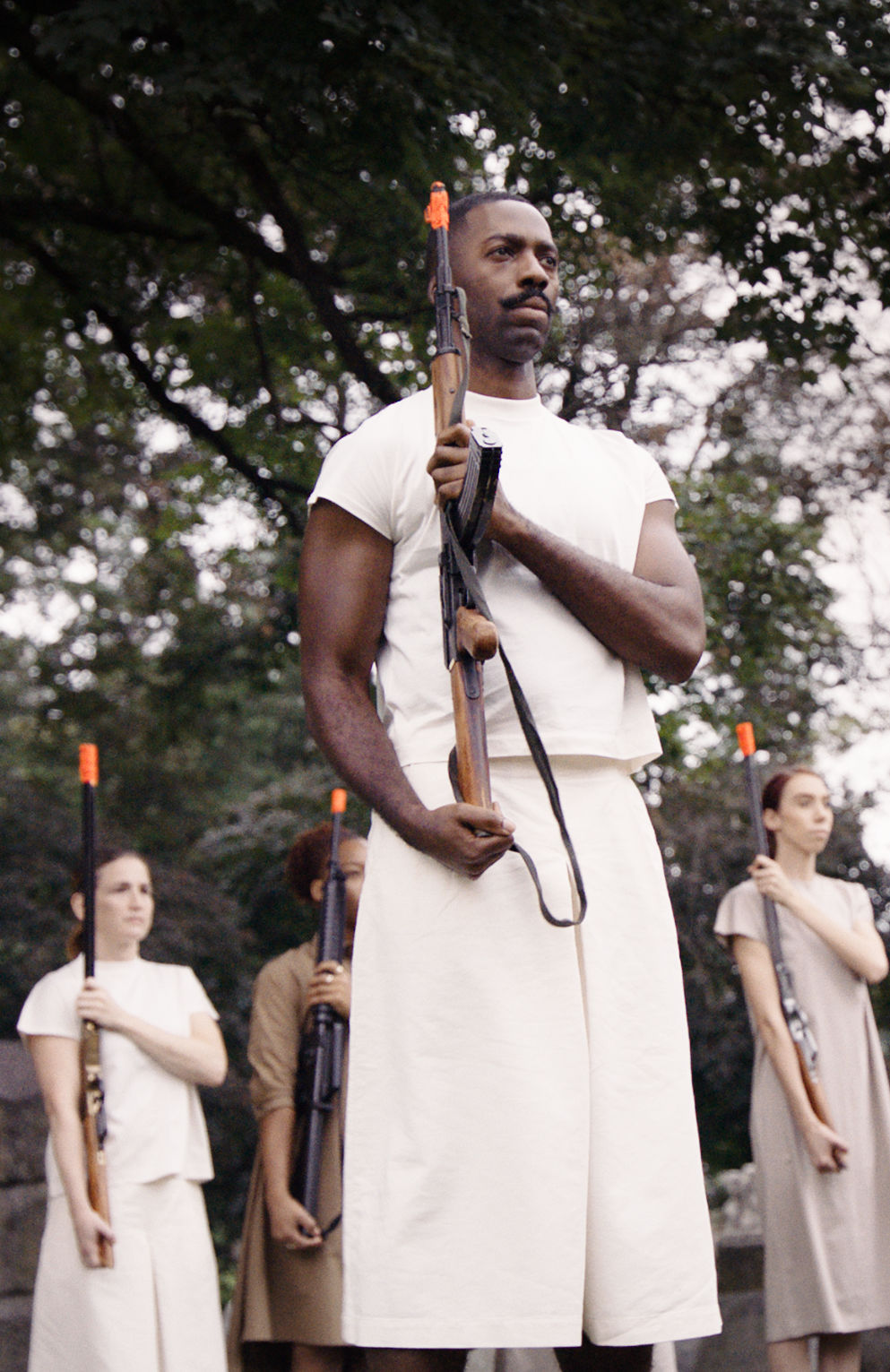 The Dance of Mourning

The work of Yael Bartana has addressed the notion of inclusion and belonging to a nation-state as being both utopian and a condition of continuous violence. The identity that is thus constructed makes the individual feel more trapped than accepted. Born in Israel, Bartana produces pieces that explore mechanisms of community formation and question the rigidity of constructions that have their origins in political identity. This issue has become especially relevant in this time of new nationalisms and identitarian claims.

Bartana tends to work with recreations of events or historical situations, addressed ambiguously, somewhere between reality and fiction. This deliberate ambivalence allows her to review history and explore the ways in which narratives are constructed. Her recreations operate, as she herself has indicated, as pre-enactments, a gesture prior to the event. One of her preferred methods is the creation of alternate histories and contrafactual narratives. In this way, her pieces question the politics of memory and the creation of monolithic narratives.

In The Undertaker, a gravedigger leads a group to Laurel Hill Cemetery, where they ritualistically bury toy weapons of war. The location is not arbitrary: this piece was filmed in the city of Philadelphia, the cradle of U.S. democracy, the place where the Declaration of Independence and the Constitution were signed. The artist has appropriated the foundational, historic character of this city to situate her strange procession, a march through streets in which pedestrians involuntarily become accomplices.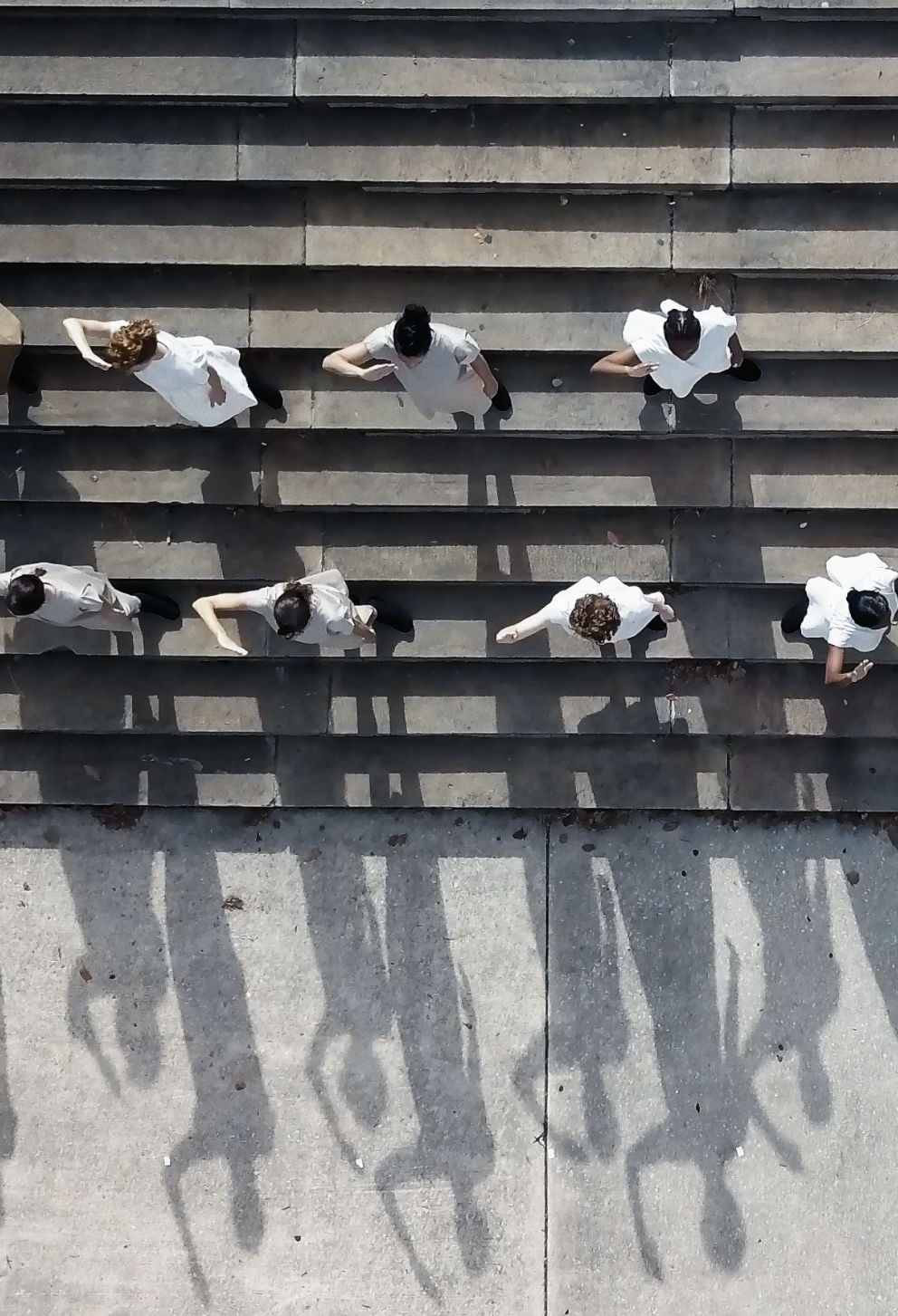 This piece seeks a temporal dislocation by contrasting two historic moments: the American Revolution in the 18th Century, represented by the uniformed soldiers wandering among the graves like ghosts, and their interactions with the citizens and police officers of modern-day Philadelphia. This temporal confusion is also present during the burial, in which it is clear that the weapons are from different historical eras. This temporal indeterminacy allows Bartana to give the action a universality that fosters its utopian character: What would happen if we buried our arms? Is there a future in which we might see an end to violence?

The solemnity and suspense of the procession create a hypnotic rhythm. Bodies accompany each other in silence, following the beat of a drum that sets the pace for the group. The piece thus becomes a hymn to presence and to the importance of the gesture as these bodies submerge and displace themselves in history and its many violent episodes.

The dance of the gravediggers is inspired by a 1953 choreography by the Israeli artist Noa Eshkol, performed at the Lohamei HaGeta'ot kibbutz on the tenth anniversary of the Warsaw Ghetto Uprising. Mourning occurs in parallel to the difficult dance of memory and forgetting, which is always present in histories of violence.

Through her work, Bartana explores the role of rituals in the construction of community, emphasizing the importance of ceremony in the configuration of the collective. Rituals, as the philosopher Byung-Chul Han has argued, create "community without communication," constituted through symbolic perception and established codes and signs of identity.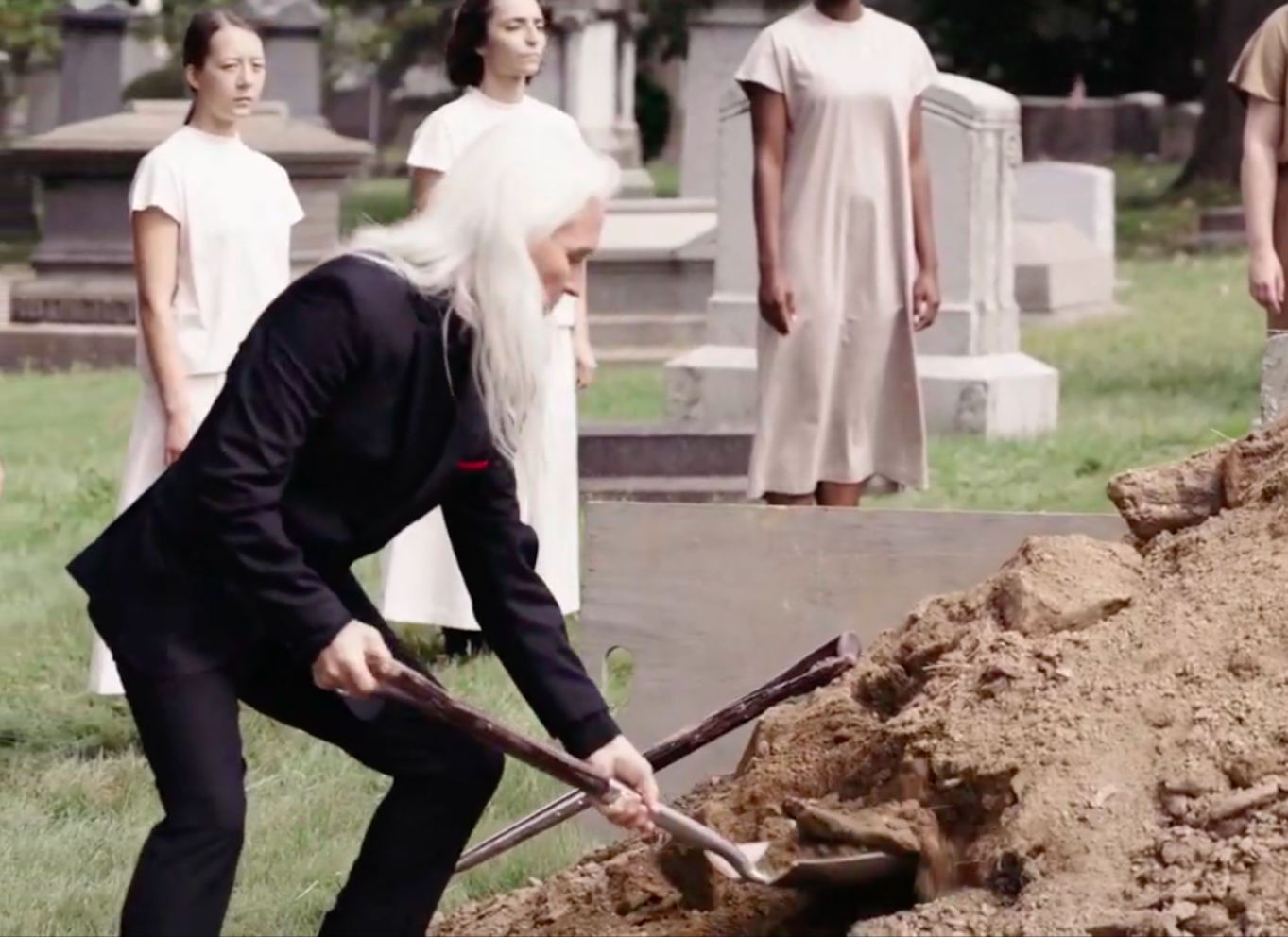 As Han argues, we currently find ourselves in the opposite phase, that of "communication without community," which appears as the product of a society that lacks cohesion, obsessed with functionality and production and dominated by the individual.

In light of recent global political developments (racial tensions, abuses of authority and the prevailing crisis of identity) The Undertaker takes on a special resonance. The unstoppable rise in violence and the need to reform gun laws in the United States make the symbolic burial into a gesture that becomes a future-oriented action. What type of representations and images configure communities and how can we imagine to constitute ourselves as a collective?

Virginia Roy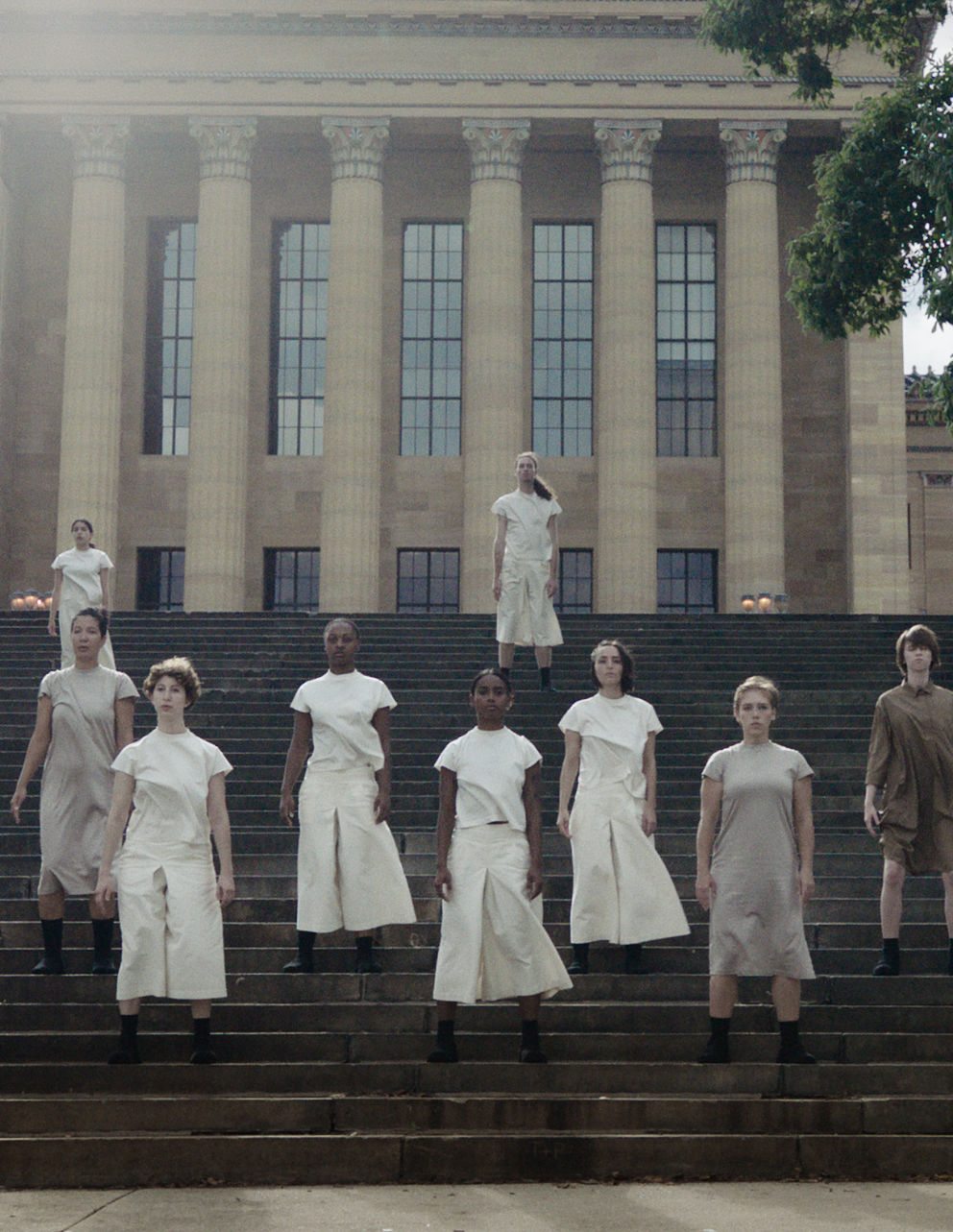 Identity and Ritual.
A Conversation Between Yael Bartana and Virginia Roy

Virginia Roy (VR): Today we endure identity claims that have an extreme form of expression, both political and technical. On one hand, there is an omnipresence of essentialist identity discourses in multiple spheres (political, economic, religious). On the other hand, we have a growing mistrust for "the other" which has led to an obsession with means of biometric control and "personal" data, in terms of what Giorgio Agamben has called an "identity without a person." In this sense, it seems necessary to rethink the significance of identity ideas, as you propose in most of your pieces. How do you understand the limits of identity formation in your work and how is it produced?

Yael Bartana (YB): The prevalence of "essentialist identity discourses" that you mention and the mistrust towards the "other" don't necessarily contradict each other. [...]


COMPLETE CONVERSATION HERE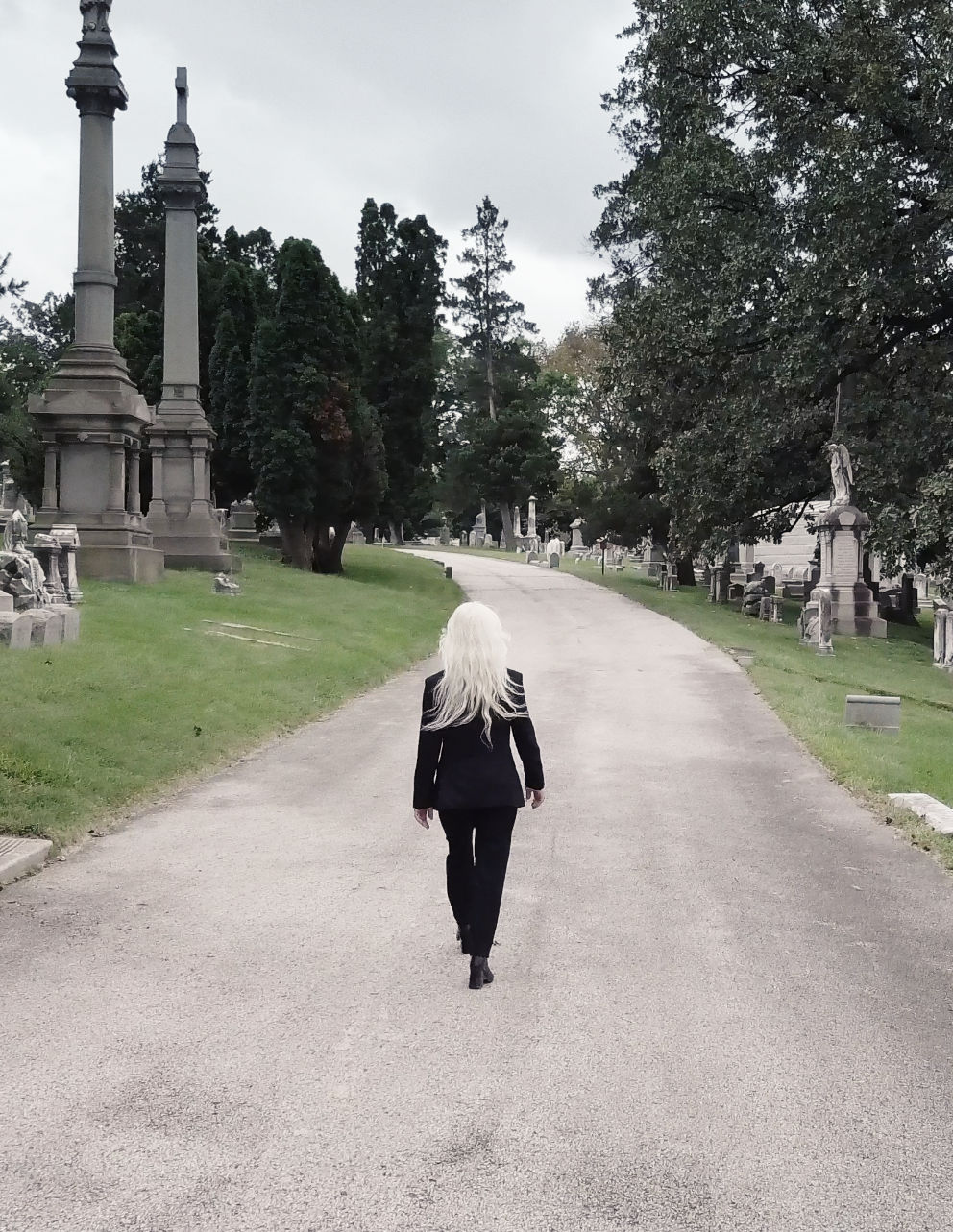 Yael Bartana, The Undertaker, 2019
One channel video and sound installation, 15'
Courtesy of Annet Gelink Gallery, Amsterdam; Sommer Contemporary Art, Tel Aviv, and Petzel Gallery, New York

Yael Bartana
(Kfar Yehezkel, Israel, 1970; lives and works between Amsterdam and Berlin)

Known for her films, photographs and installations, Bartana's work has been shown in numerous leading museums and biennials with a large retrospective show at the Jewish Museum Berlin scheduled for 2021. Bartana's works have been shown at Fondazione Modena Arti Visive, Modena (2019); Philadelphia Museum of Art (2018); Musée Cantonal des Beaux-Arts, Lausanne (2017); Louisiana Museum of Modern Art, Humlebaek (2015); Stedelijk Museum, Amsterdam (2014); 31st São Paulo Biennial (2014), 19th Biennial of Sydney, PAMM (2013) Walker Art Center, Minneapolis (2013), Carnegie International (2013), Van Abbemuseum, Eindhoven (2012), Secession Vienna (2012), 7th Berlin Biennale (2012); 54th Venice Biennale (Polish Pavilion, 2011).