back to exhibitions
Sala10: Ana Gallardo
Study I for a Profile Restoration:
Reading Essay III


To write is to rummage through a tumult of burnt bodies for the arm bone that connects to the leg bone. A miserable mixture. I restore, I reconstruct, so surrounded am I by death.
Alejandra Pizarnik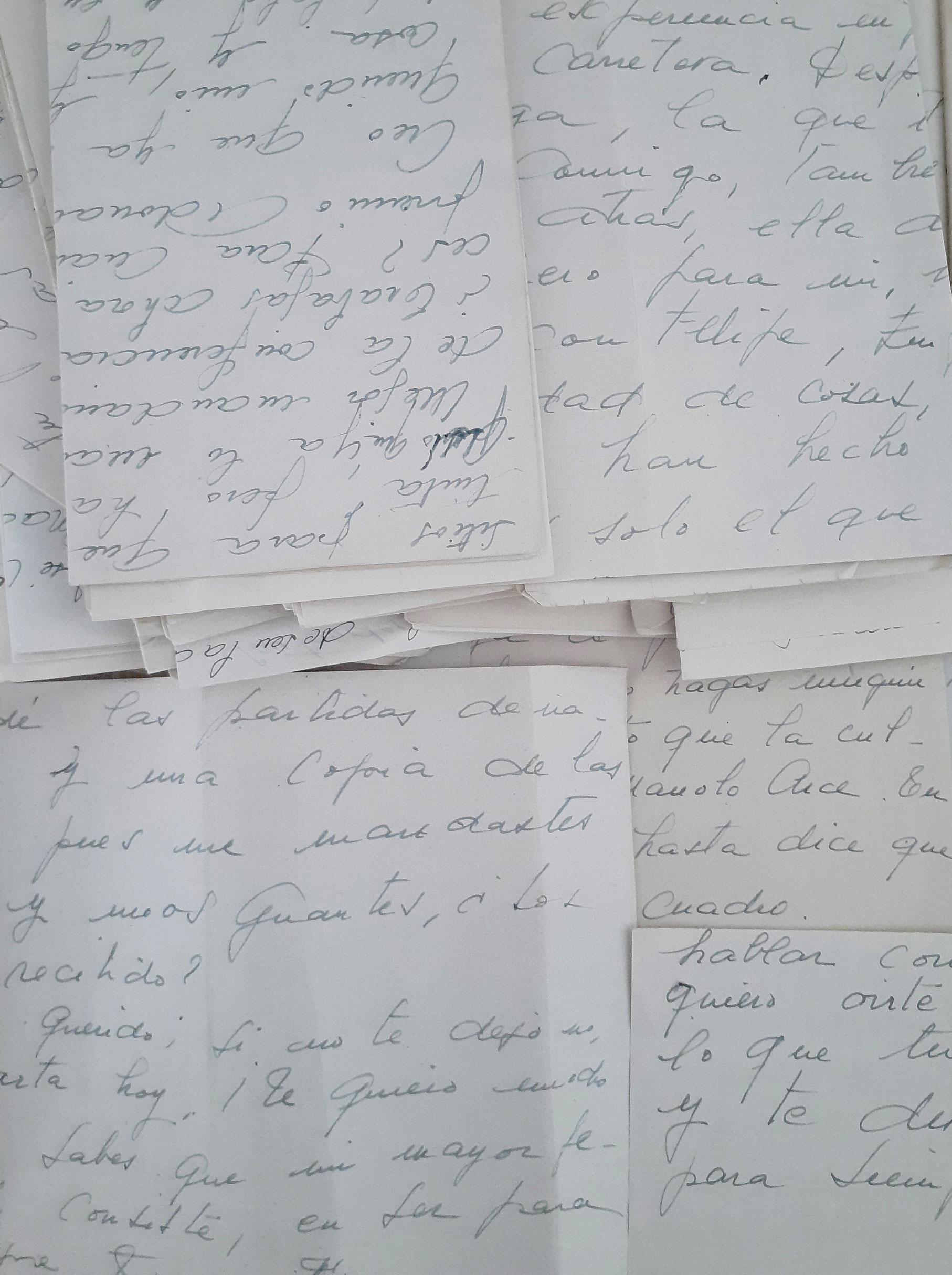 I reflect on different forms of gender violence, currently focusing on the violence of aging. On several occasions, I have used the image of my mother as a reference, as she was a woman who was trapped in a family, religious and social system. She painted, but because of the prejudices and social prohibitions of the time, she could not be the professional artist she would have liked to be: this was a world fenced in by the patriarchy. She died at a young age. Some time ago, I was given the letters she had written in her youth: love letters to my father.

I later met Mónica Baptista, a Mexican woman who was then trying to study art in Europe. As part of her academic journey, she met a famous art restorer who took her on as his assistant and apprentice. She finally settled on restoration as her life's work. I familiarized Mónica Baptista with my mother's life and work. Different generations, but similar patterns of education and options.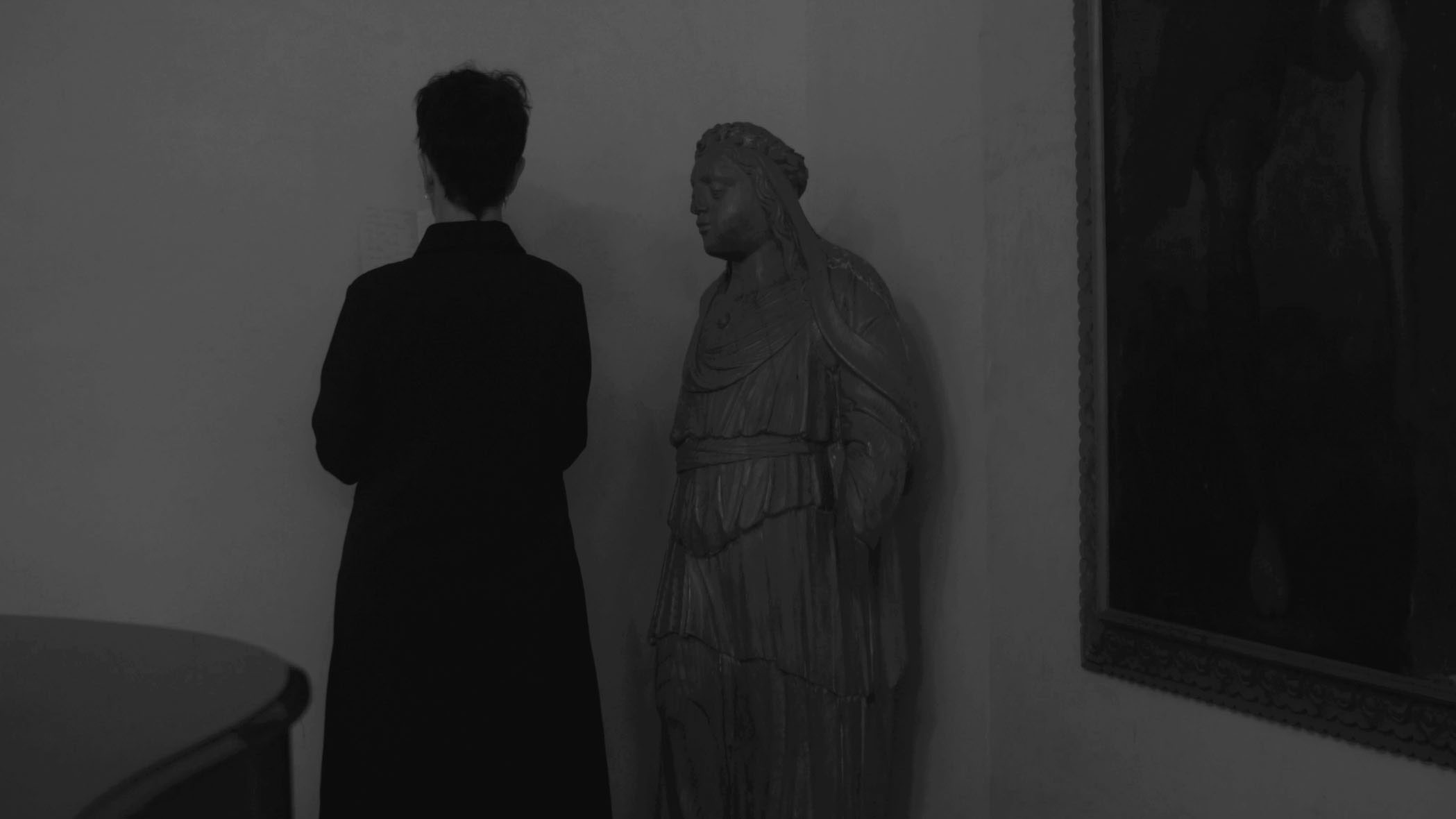 Learning to touch, to feel, to live with ancient objects was quite a challenge. I needed to approach pieces with humility, so that they would tell me their story, their sorrows, their place in the thought of the Twentieth Century and beyond.
Mónica Baptista


I give a tour through a house restored and inhabited by Mónica in the 1980s. A mansion with its own history, located in Mexico City's Historic Center, next to the Templo Mayor.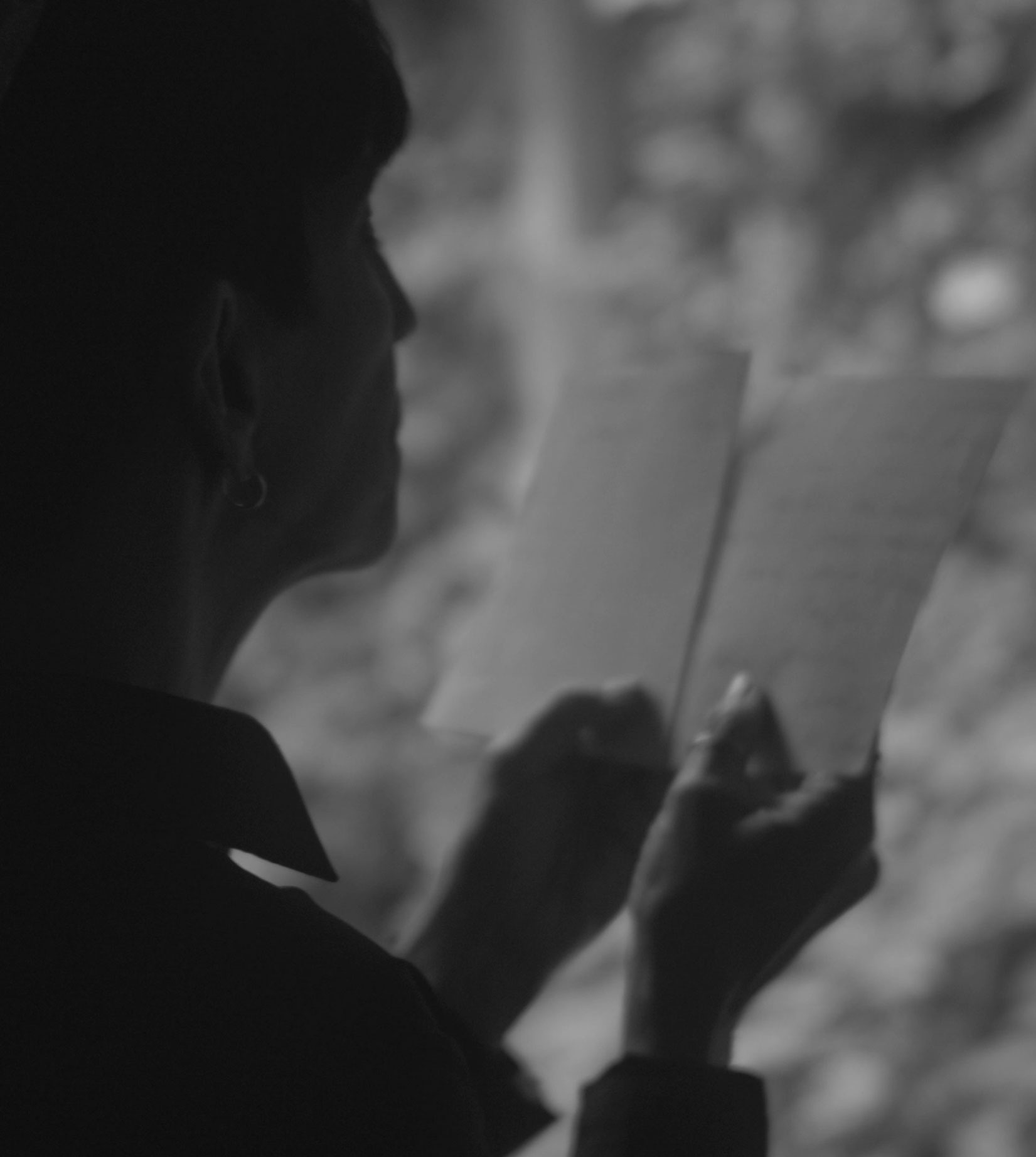 In this tour through the house, I read my mother's letters as an act of reparations. An encounter in time that manifests that which was and what it has become today. To give a body blow to art, to expand and overcome the material, to transcribe something by means of the other. To rescue these memories and give them a body in a real space. To give body to trauma by vomiting it up. In the present moment, in which we are recognizing those female artists who have been erased from history, I use the invisibility of my mother to question the system in which I operate today, which, despite all the time that has gone by, continues to suffer the same limitations. I am interested in the effectiveness of affect in the role of art.

Ana Gallardo
That group of us three
A conversation between Ana Gallardo and Cuauhtémoc Medina

Cuauhtémoc Medina (CM): It is notorious how Study I for a Profile Restoration (2020) involves a series of overlaps: it merges spaces, times, stories and bodies and your location as an intermediary between a series of characters. How did you get the letters that your mother sent to your father when she was young?

Ana Gallardo (AG): I went to Granada and my father's friend, a man about to die, gave me a package that he guarded for more than sixty years. He said to me: "This already belongs to you...

COMPLETE CONVERSATION HERE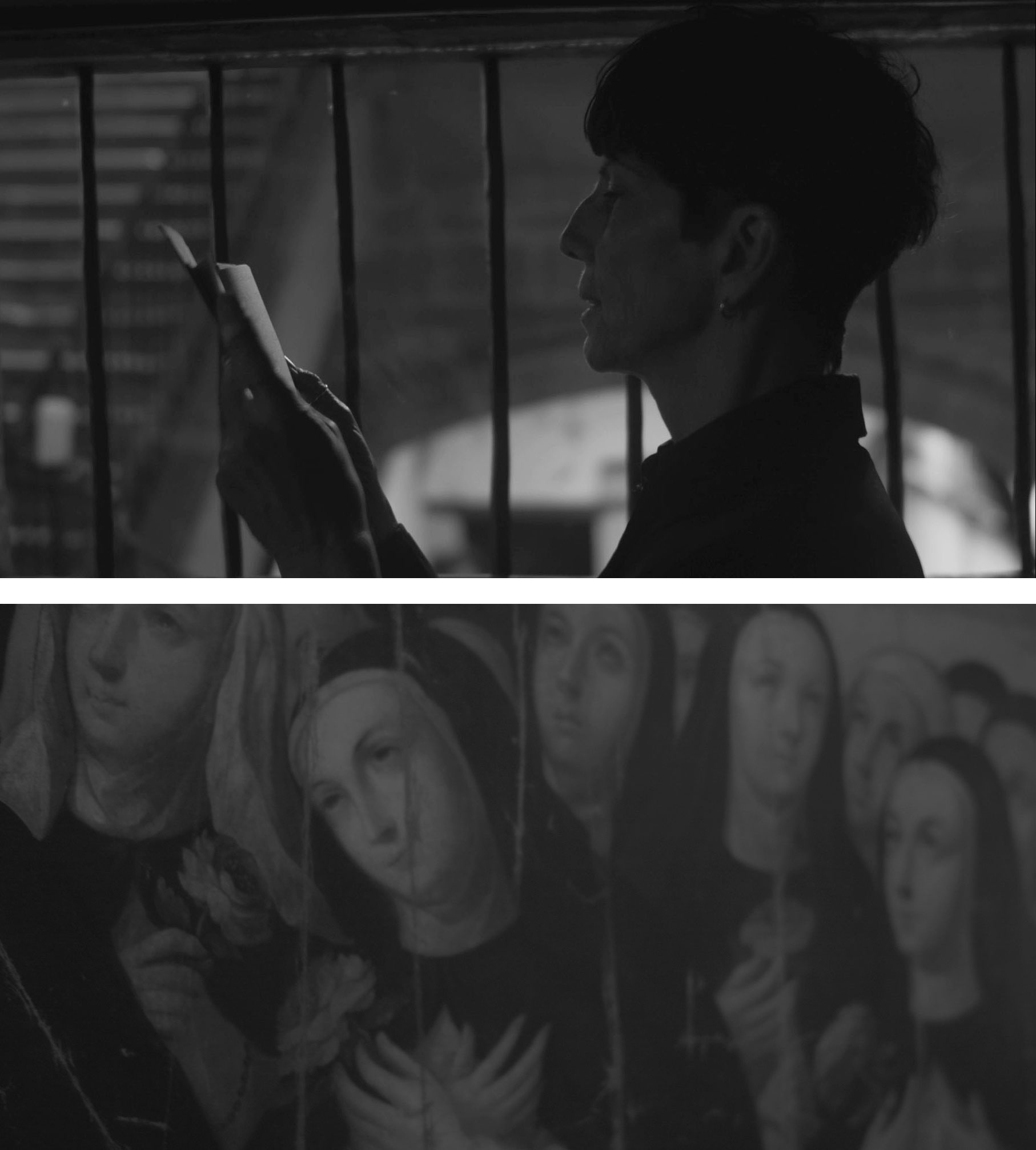 ANA GALLARDO
(Rosario, Argentina, 1958; she currently lives and works in Mexico City)

Ever since the end of the 1980s, she has worked in the art world, exhibiting her work in individual and collective exhibitions in Argentina and abroad. Her work puts forward a way of exercising artistic practice as a place of transformation. Her artistic explorations and the vicissitudes of her private life coexist as she seeks out a way in which both life and work can each counteract the gaps and deficiencies of the other. Gallardo approaches the theme of gender violence from different perspectives, currently focusing on the violence of aging. Since the beginning of the 1990s, she has also directed a series of independent projects that seek to make visible practices from outside commercial and institutional circuits, as well as bringing together artists from different generations. She has created spaces in her own home in Buenos Aires, as well as elsewhere, such as Lelé de Troya (1998), Concordia (2009), Espacio Forest (2013), La Verdi Buenos Aires and La Verdi Mexico City (2014/2020), Imán (founded with Nina Fiocco) and LIP and Error in Mexico City and Puebla.




Ana Gallardo
Study I for a Profile Restoration: Reading Essay III, 2020
Video, 25' 36''

Thanks to Carolina Coppel, Gustavo Crivilone, Eugenio Flores Flores, Gabriel Galindo Plaza, Ariel Guerchicoff!, Vicente Juárez, César López Negrete, Porfirio Sánchez, Daiset Sarquis, Fundación el Gran Vidrio: Catalina Urtubey, Seminario 12.